Date and time of visit: July 16, 2017, approximately 4:00 p.m.
On this day, we were very energetic to visit the most beautiful villages in Walloon. By morning we had already visited 3 places, and once we left to see a World Heritage Site (of course we will report more later), we visited 2 more beautiful villages on the way to the town of Durbuy, where we will stay for 3 nights.
The fourth village of the day is Mozet. The village is located in the middle of Namur and Durbuy, the popular tourist spot in Walloon region. We arrived at 4:00 p.m. The temperature was not so high, but it seemed to be more humid than I expected.
Because there was enough space next to the church in the center of the village parking lot, I was able to park the car without difficulty. I forgot to take a picture of the parking lot, but the next picture is from the parking lot. It's not difficult to find a parking spot, but if you're worried about finding one, please remember this scene when you visit.
Now, the village is very neat and clean, and in the parking lot there was a panel introducing the village as shown in the picture below. I like the hand-drawn map. This area is French-speaking, but the explanation boards in the village are in both French and Dutch, the official language of Belgium. Of course, there was also English notation. But it doesn't say much about the history of the village, only « Welcome to this beautiful village! There was only « Welcome to this beautiful village!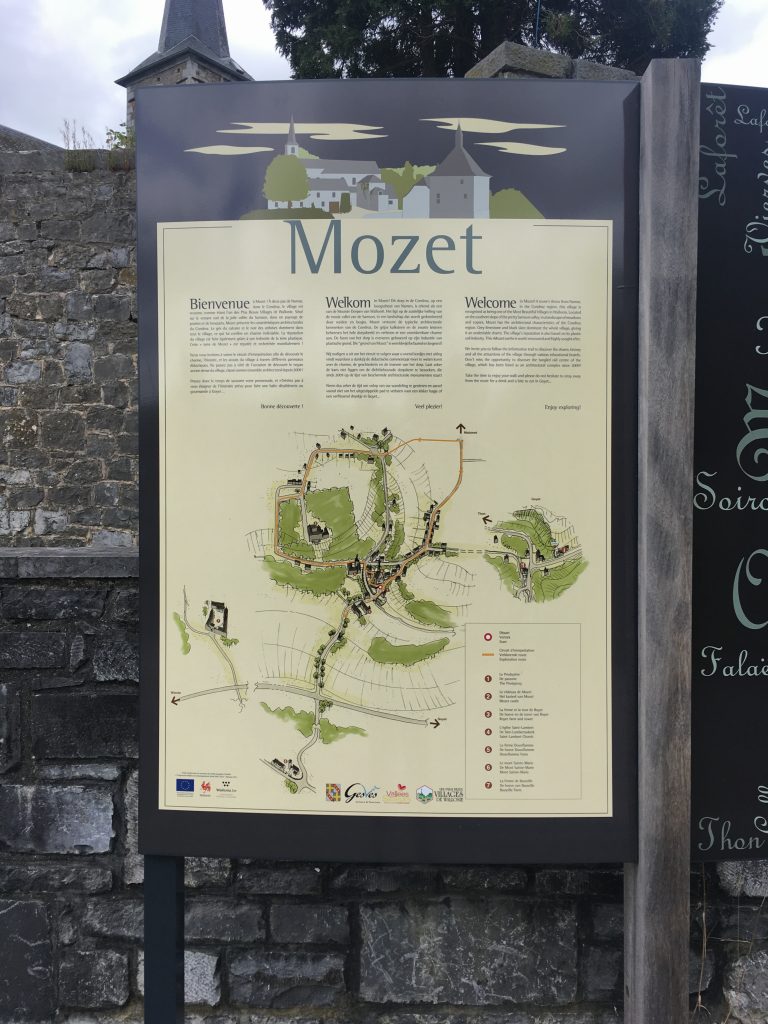 The church of the village is L'Èglise Saint-Lambert, built in 1775, but the whole body was already there in 1188.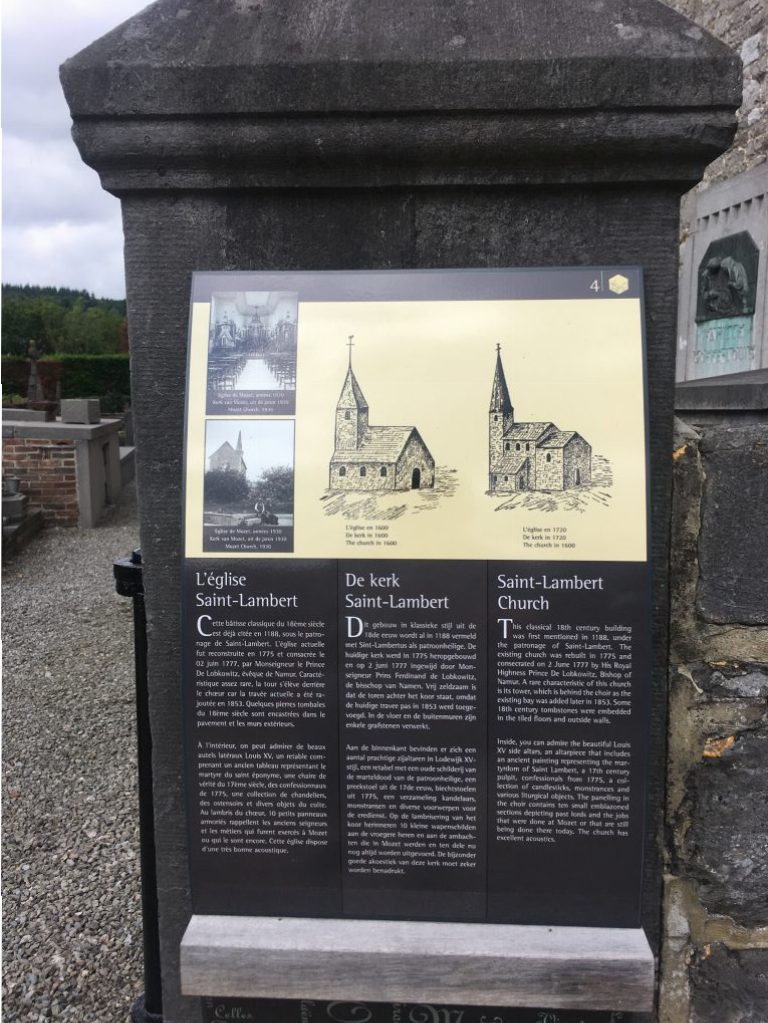 Stroll along the alley with the church. The pretty scenery continues. This village was the most beautiful of the day.
Even now, people still live here as usual. Although living in the countryside may seem boring, I think it would be really elegant if I could live like this.
The panel with the explanation of the building of the village was also in this Lord's house. It is splendid.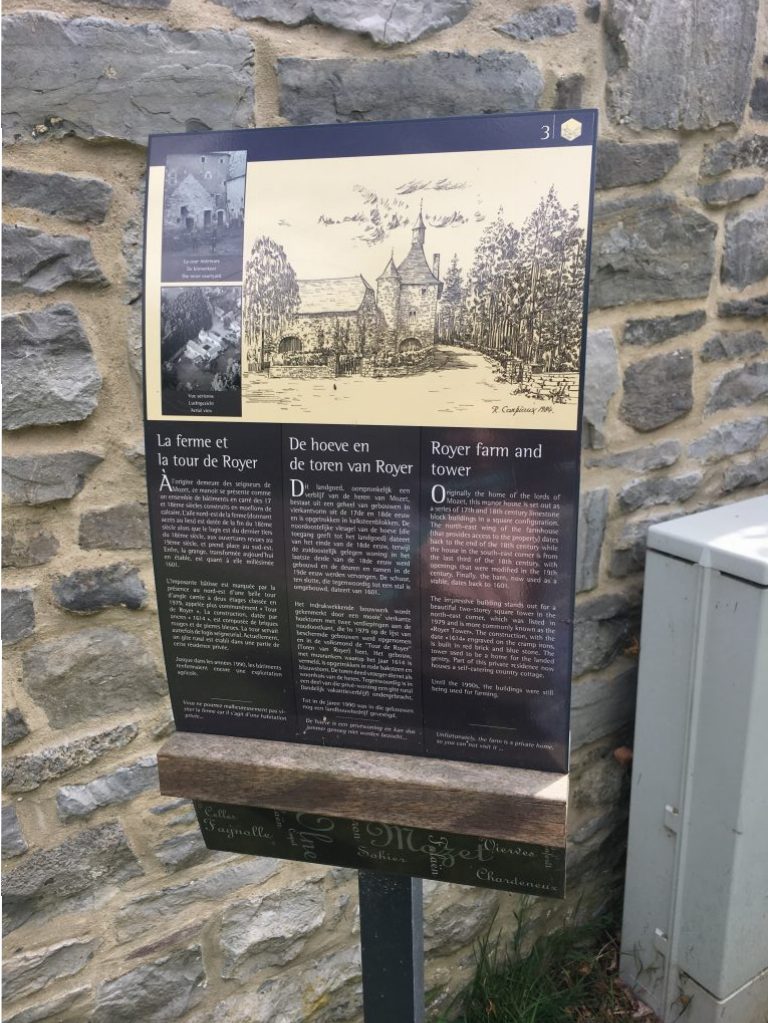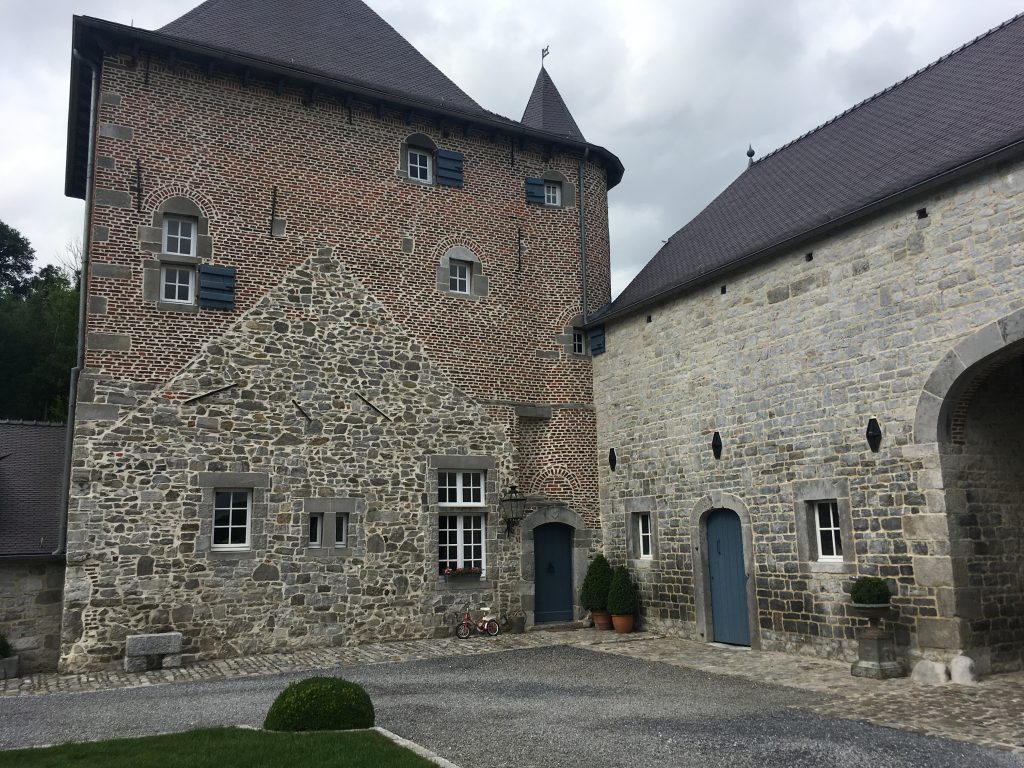 The view of the village looking back from this house was even more beautiful.
In common with the most beautiful villages in Walloon, the history of these villages seems to date from around the 18th century, although I have visited only about 8 of them. The church I just introduced was also built in the 1700s. Walloon was under the rule of the French Bourbon dynasty during the period of absolute monarchy, so of course the language and the atmosphere of the village buildings, including the church, have a very French feel to them.
We can stop at one more village before going to Durbuy, where we have arranged a hotel, so we will show you that village next time.