Date and time of visit: 22 March 2019, approx. morning
After a total of three days touring the Loi Yote Islands, I came back to the main island of Noumea. I rented a car at Magenta Airport and went to the city. For the remaining 3 days and 2 nights, we stayed in Ansebata, the same place we stayed when we first came to Noumea, but since it was our last stay, we chose a hotel that was a bit better located. Not the finest in the area, though.
Parking at the hotel is free for guests, and it's big, so there was no need to book in advance.
The flight back home is late night flight, so we can spend full time until the last day. But honestly speaking, I didn't have confidence to spend full 2 days in Noumea because I had already visited some places.
So I decided to leave Noumea town and go to the north side of the main island. However, the main island was so big that we could only go to a small town called La Foa, about 30 minutes away from the international airport in Tontouta.
I would have liked to go a little further north, at least to Bourail. I will probably talk more about it in the next article of this series, but Bourail and La Foix are areas that play an important role in the history and development of New Caledonia.
To be honest, there is not much to see in La Foix. At best, there is the Margherite Bridge which was built 100 years ago.
I guess this is the only tourist resource. Even so, I thought it was worth seeing and crossing at first.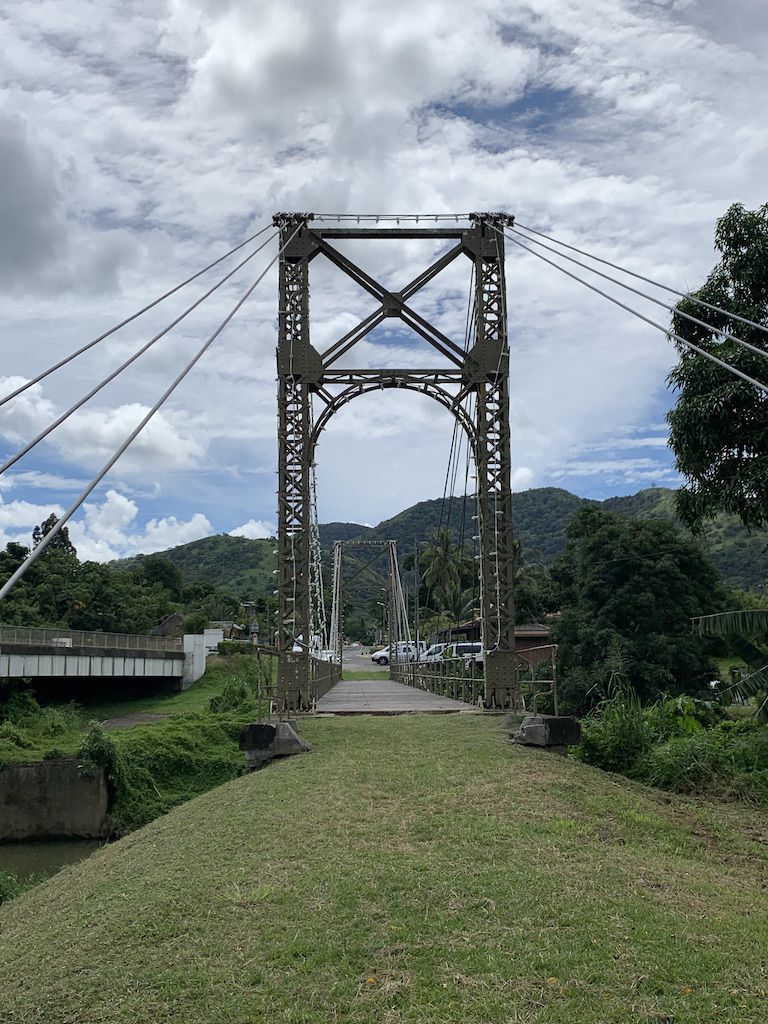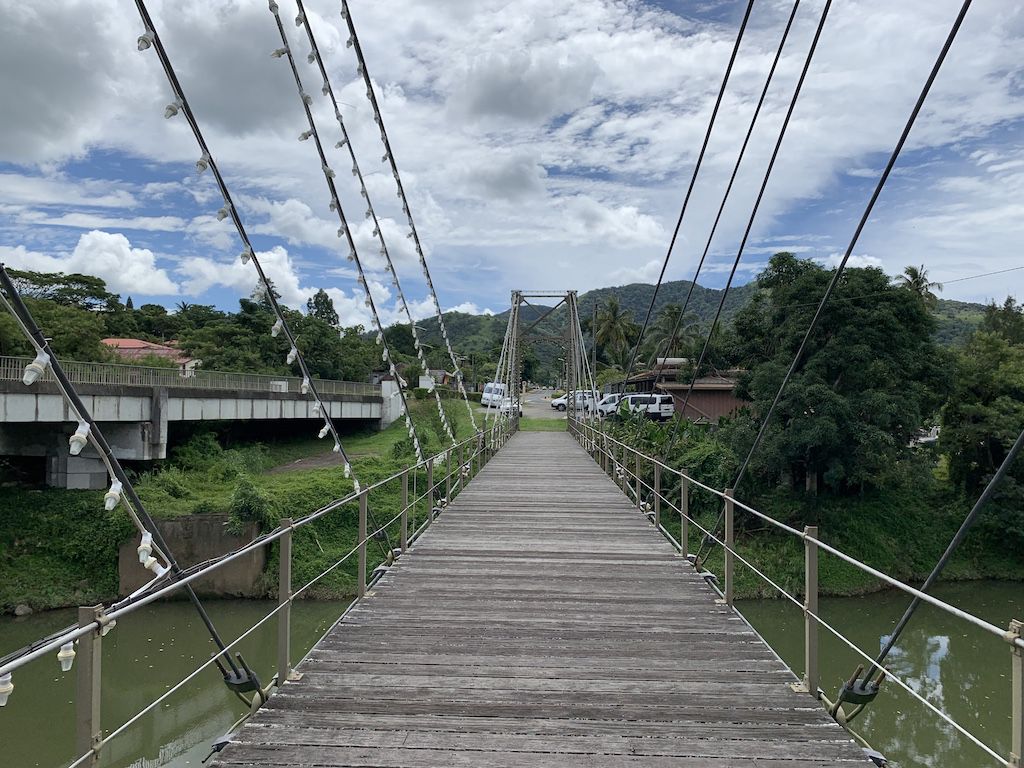 However, since I had been driving mainly in the Loiyote Islands, I enjoyed driving in the main island because I found many things. First of all, the roads are wide and there is a lot of traffic, and you can see the mountains. The forests were also different from those of the outlying islands, and I felt a sense of scale.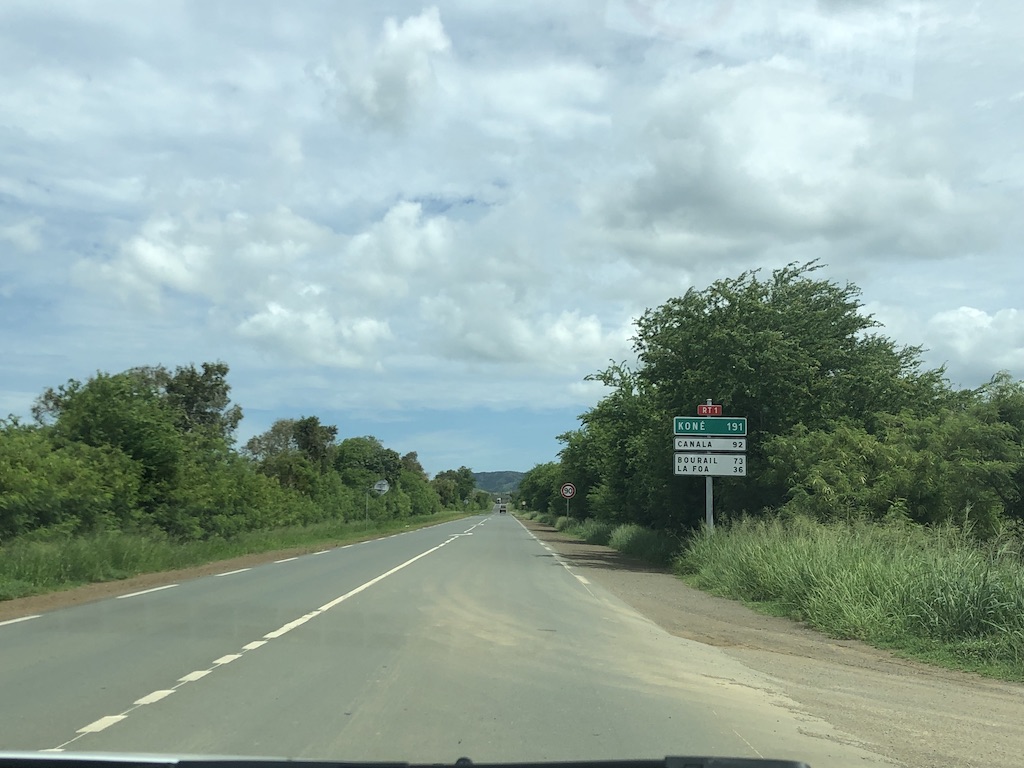 By the way, I was surprised that the general road was 110km even on the road of one lane each when I left the city. New Caledonia is a French territory, so the basic traffic rules are the same as the French mainland. There is a lompoin, the right side of the road, and so on.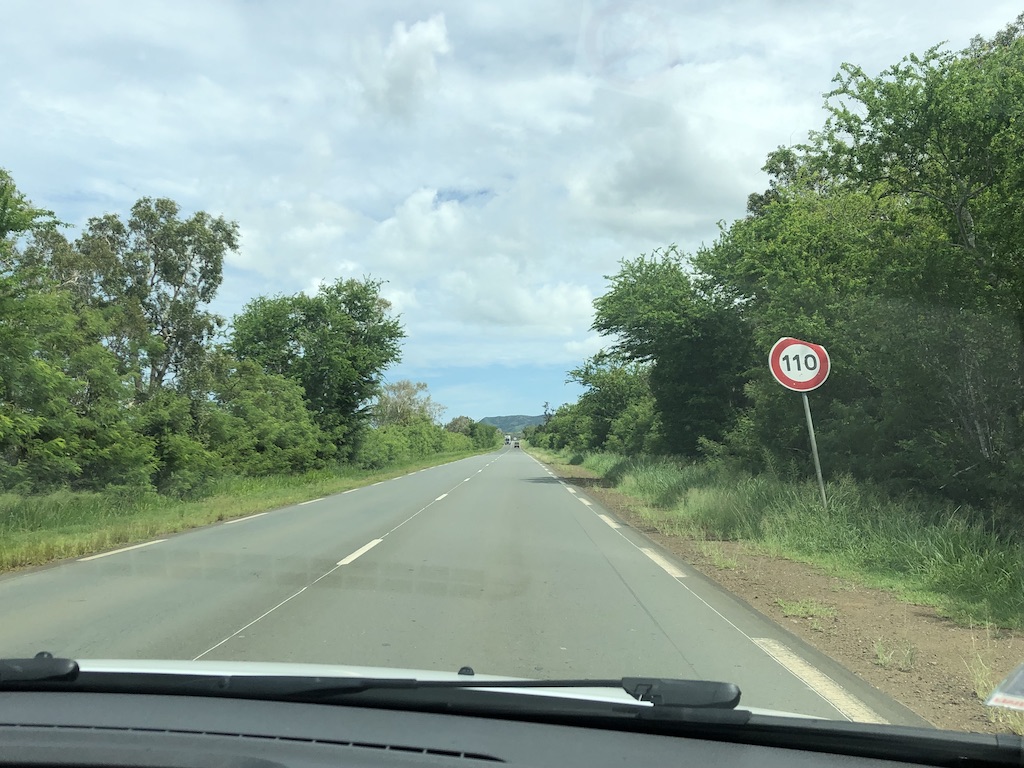 The main island other than Noumea seems to have enough attractions, so if I were to revisit this island, I would like to fly to the central area and rent a car from there.