Date and Time of Visit: September 27, 2017, 10:00 a.m.
It's been a long, long moratorium trip for about three weeks, but I'm finally returning my car on the 27th. But I'm still sightseeing until the last minute.
Well, the day started from Provins where we stayed. After exploring Provins a bit at dawn, we moved on to Nojan-sur-Seine, a small town on the east side of Paris. The purpose of coming here is the musée Camille Claudel, which just opened in March 2017. We visited there in September 2017, so it's a new museum just opened. I remember that I found out about it from a post on the Facebook page of the France Tourism Board.
About the city of Nogent-sur-Seine
Nogent-sur-Seine is a city located right in the middle of Paris and Troyes.
You can reach it by following the Seine River, which flows through Paris, further upstream. So, the river that flows through the city is the Seine.
There was also a parking lot dedicated to the museum. It was a little far from the museum so it was hard to find.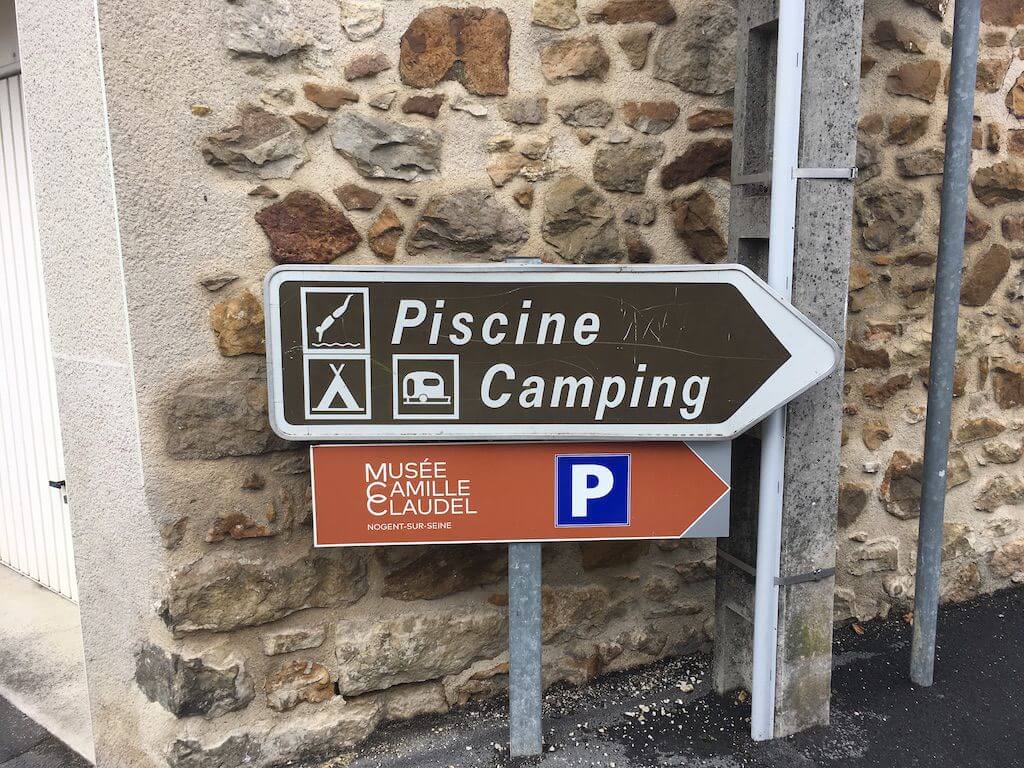 In addition, the town of Troyes is also located along the Seine River. I haven't been there yet, so I want to go there soon.
About Camille Claudel
Camille Claudel is a French female sculptor. She is also famous as a student of Rodin.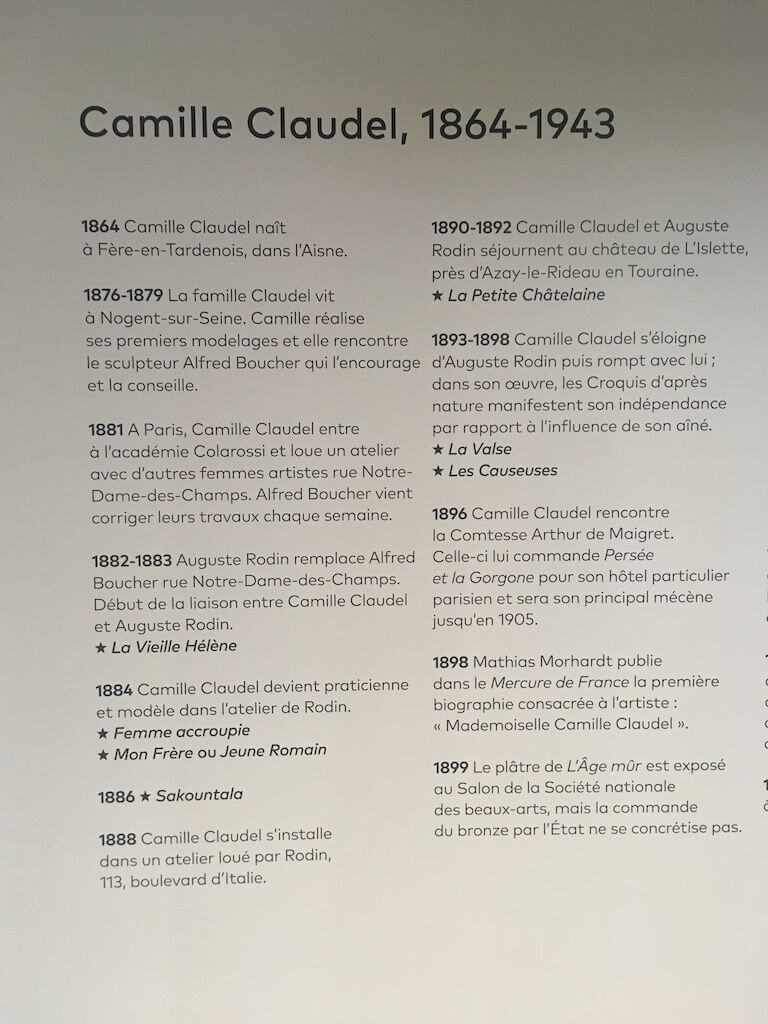 He was born in 1864 in the town of Fère-en-Tardenois, 50 km west of Reims, and later grew up in the town of Nogent-sur-Seine. He met and was impressed by Alfred Boucher, a sculptor from the city who was also active there. Boucher himself recognized her genius and took her under his wing, teaching her weekly. Camille thus began to pursue her career as a sculptor.
In 1881, on the advice of his teacher Boucher, he moved from Nogent to Paris, where he furthered his studies at the Académie Colarossi, a private art school in Paris. He started his career in a studio on rue Notre-Dame des Champs in Paris. In 1882-1883, the year after he started his activities in this street, he met Rodin, and became his apprentice in 1884 and joined Rodin's studio. It seems that she and Rodin were lovers.
In 1888, he moved to a studio he rented from Rodin at 113, boulevard d'italie in Paris, where he seems to have worked with Rodin for almost ten years. After that, he left Rodin around 1908 to pursue his creative activities.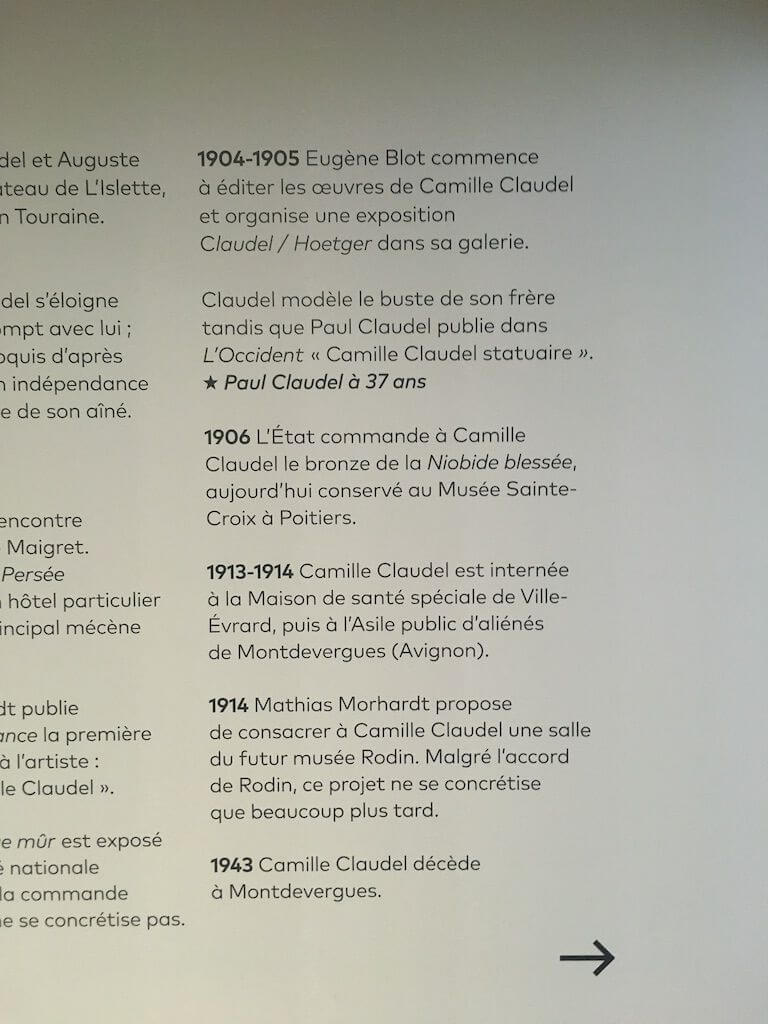 After that, he continued to create with his own patronage, but gradually began to suffer from paranoia. He moved to Avignon to recuperate. After moving to Avignon, he continued his creative activities, but he never returned to his hometown and died in 1943. She was a pupil of Rodin and a very talented female sculptor.
She was also famous as a woman who played an active role in the early 20th century, as the social status of women was not yet as established as it is today. A film about her life has also been produced.
It seems that some of her major works are also exhibited in the Rodin Museum in Paris. When she was still alive, Mathius Morhardt, a famous art critic at that time, recommended her to Rodin. Rodin agreed, but it took some time before the exhibition was actually held.
After that, we dropped in Paris, and I thought I should have visited Rodin Museum (although I had been there many times in the past). By the way, I went to a Michelin-star restaurant right next to the Rodin Museum. I'll introduce this place again.
About the Museum
The museum is located in a corner of a small town called Nogent-sur-Seine, about one hour east of Paris. The museum was completed about half a year ago (when I visited), so the building was very beautiful. We arrived there 10 minutes before the opening time, and there were only a few groups of tourists because we had to wait for a while before entering the museum and it was a weekday. It was a weekday, so there were only a few groups of tourists. Thanks to that, we could enjoy the exhibition very quietly.
The entrance fee is 7 euros. It seems that there was a castle called Mott Tilly nearby, and you could buy a ticket (10 euros) with this museum. The scale of this museum was very moderate. It consists of the ground floor and the first floor. You can buy a ticket at the reception and enjoy the museum freely. I think there was also an audio guide.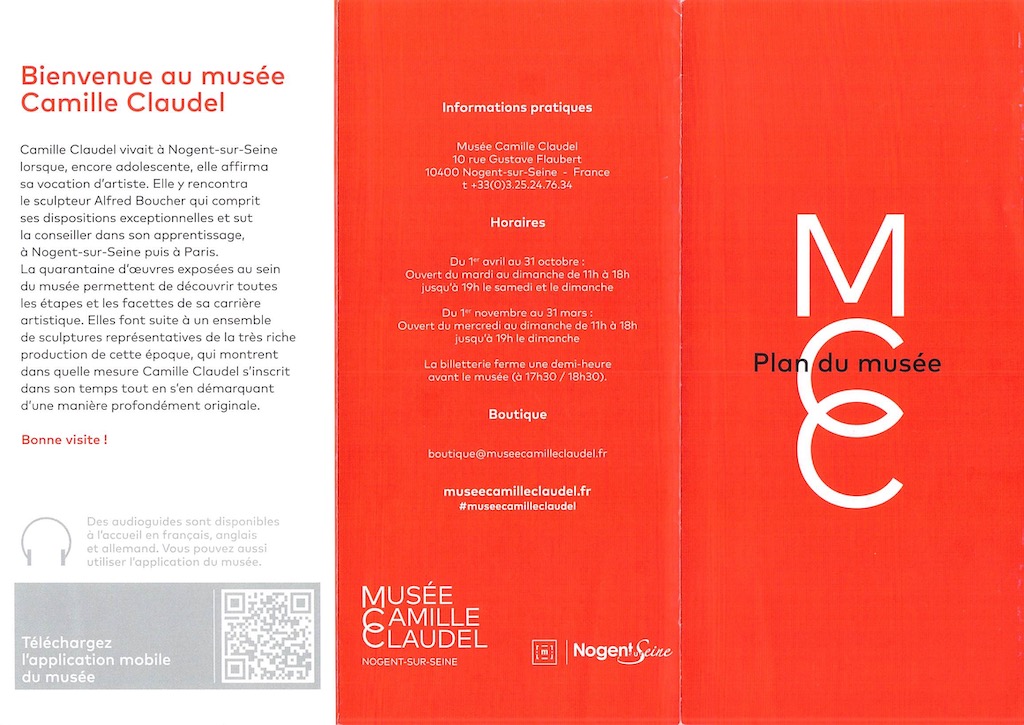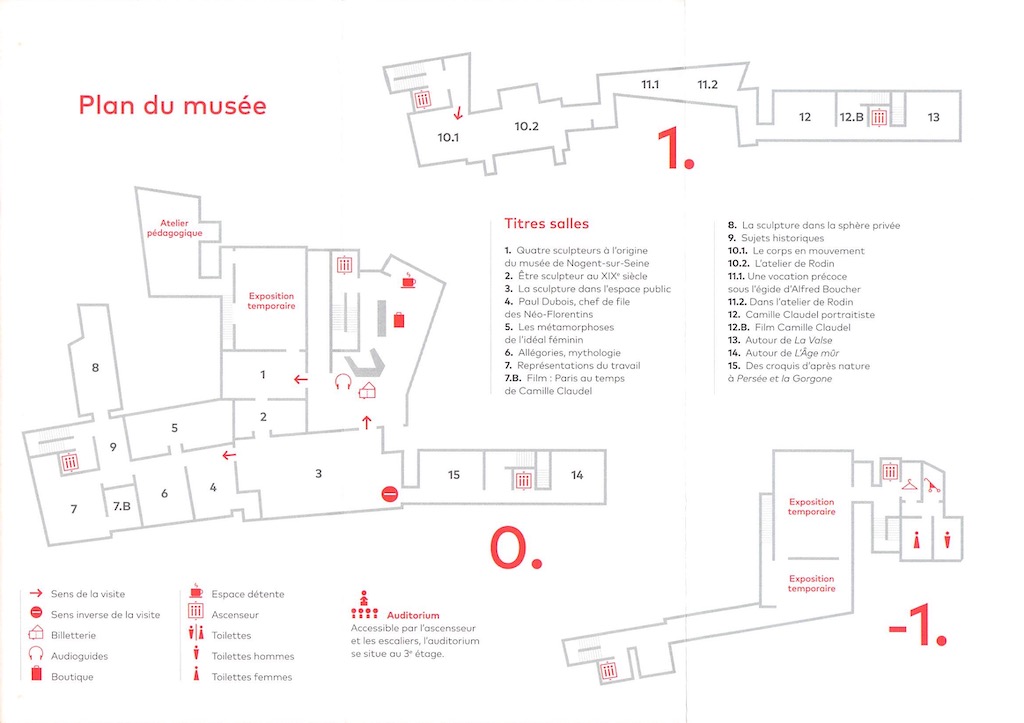 About the work
Camille Claudel's style, as expected from a pupil of Rodin, gave me the impression that many of her works had a dynamic and powerful touch. However, I also received a somewhat feminine feeling.
I felt that her feminine side was also influenced by her first mentor, Buchel.
There was also a sculpture by Rodin, his master.
This is because there were several works by Buchel, another great sculptor from my hometown, in the museum, but they had a very soft touch and expressed a more realistic image of women, which made me very nervous.
I think this one was also made by my first master, Bouchelle.
There are works other than Claudel and Bouchelle. Overall, I felt the room was high.
The scale of the museum is moderate and the quality of the works is very high, and it was a wonderful museum to see.