Date and Time of Visit: September 26, 2017, approximately 4:00 p.m.
On the day of the Le Corbusier architecture tour, we visited the Savoie house in Poissy, and then we drove to the city of Paris to visit the Roche house located in the west side of Paris near the Boulogne forest.
What is the Roche Estate?
The Roche House is one of Corbusier's masterpieces of modern architecture, along with the Steindmonzier House and the Savoie House, built between 1923 and 1925. Roche is a middle class man from Basel, Switzerland. After graduating from the business school in Neuchâtel, he moved to Paris and worked for a French financial institution from 1912 until 1954 when he retired.
Charles Edouard. He met Jeanneret, later Le Corbusier, in 1918. Later, he became a supporter of Le Corbusier, Purism (see wikipedia for details https://ja.wikipedia.org/wiki/ピュリスム), who was also a painter, and that he came to interact with Le Corbusier throughout his life. He would continue to collect not only his own work, but also that of Cubist painters such as Picasso, Braque, Léger, Gris and Lipschitz, as well as Purist painters such as Jeanneret and Ozanfant. When he died in 1965, his Paris residence was donated to the Corbusier Foundation, and his collection of 90 works was given to a museum in his native Basel.
In 1923, at the age of 36, Corbusier was commissioned to design the Villa de la Roche. He was also a painter, but he had already worked as an architect in his hometown of La Chaux-de-Fonds in Switzerland. Originally, his architectural concept called for the development of dwellings for the working class, but ironically, he was highly regarded by the middle class.
Transfer to the center of Paris
We went to the Roche House directly from the Savoie House in Poissy, a suburb of Paris, which we had visited just before. It was around 3 p.m. in the late afternoon when we moved from Poissy, so the road condition was good, but there was no public parking near the Roche residence. So, there is no other choice but to park on the street.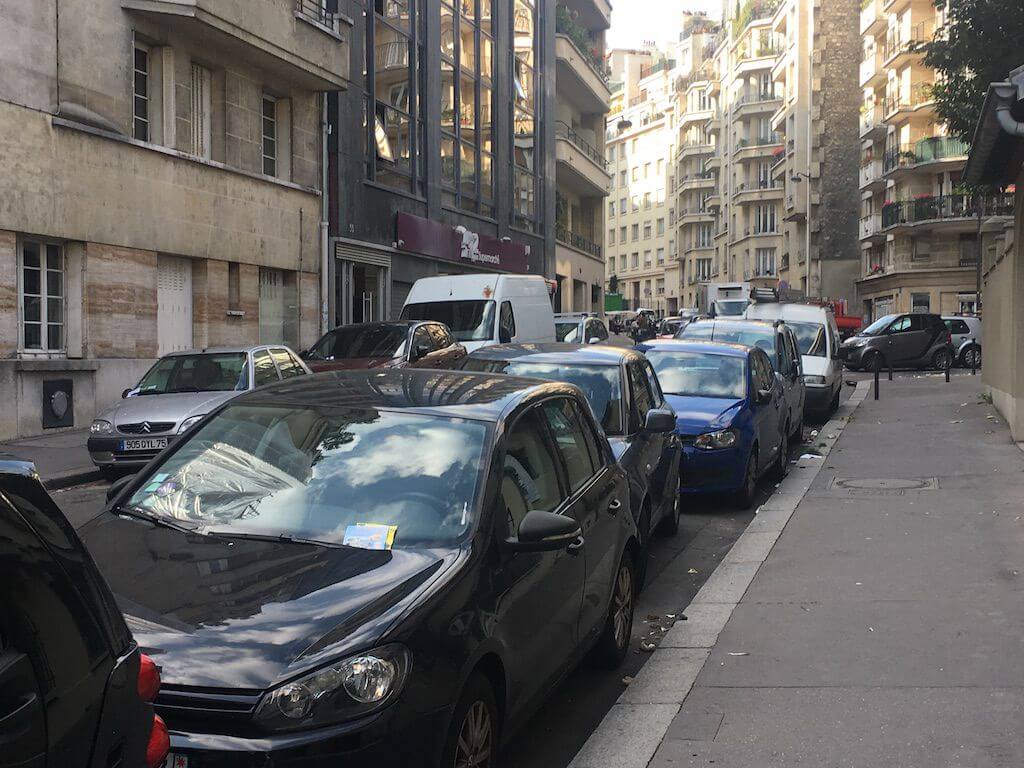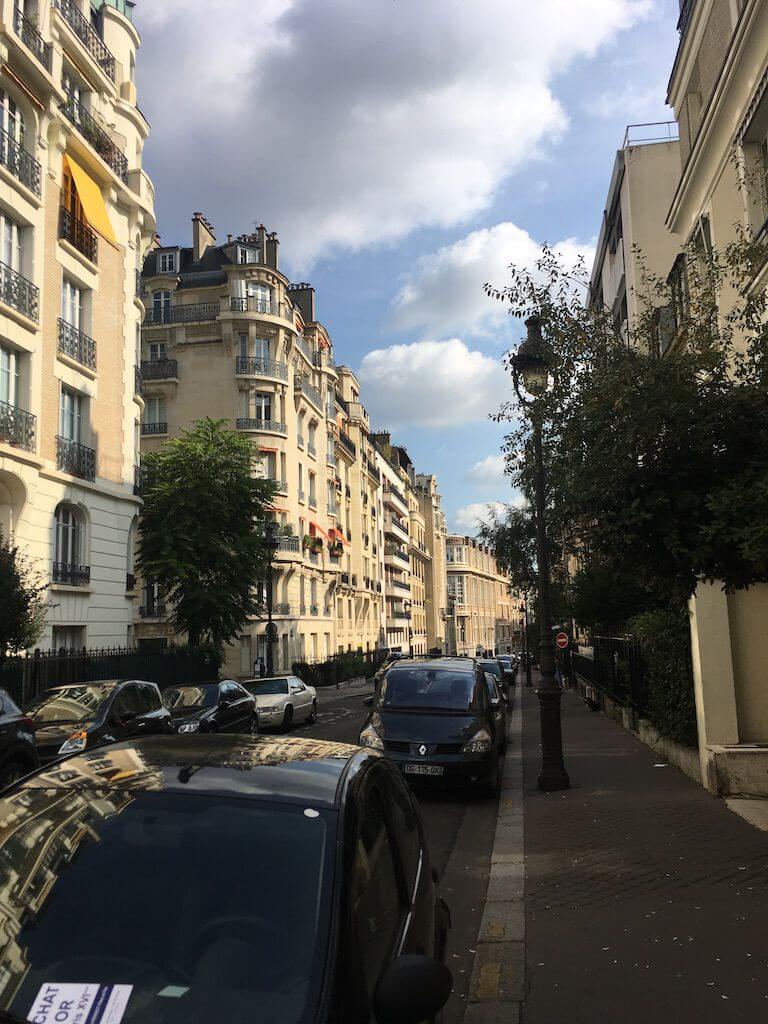 Parking on the street in Paris is certainly a challenge, but this car is small and easy to maneuver, and I'm used to it since I've been to Paris many times. There was a space near the car, so I parallel parked. It's true that it looks narrow, but it's not so narrow that you have to bump your bumper.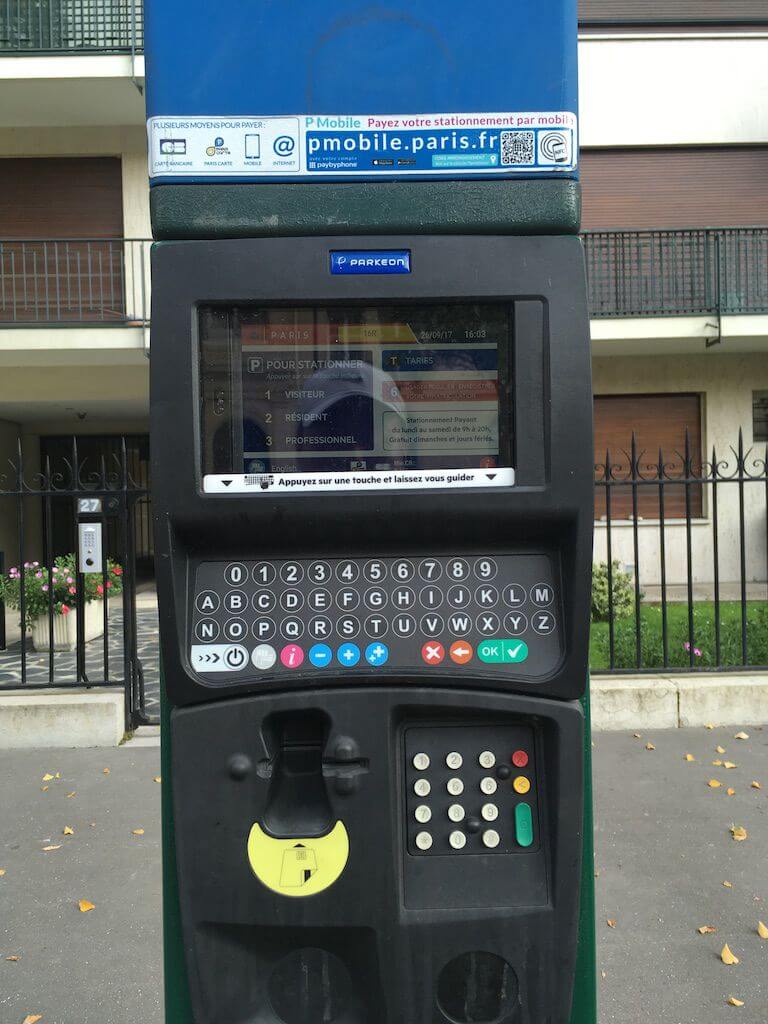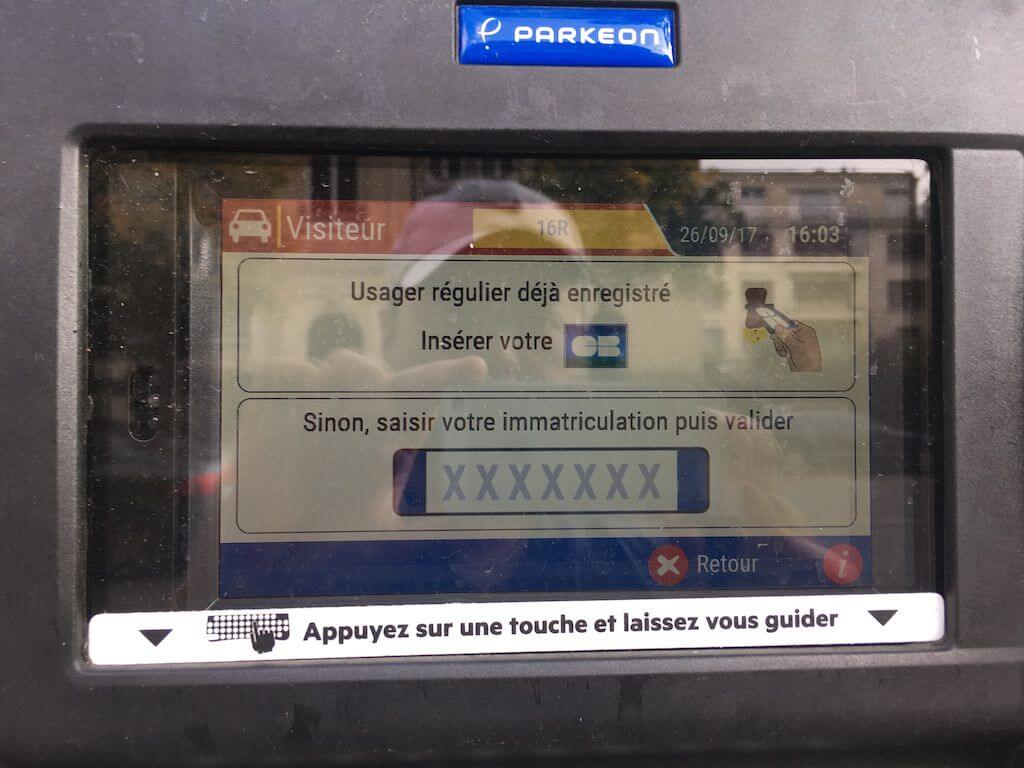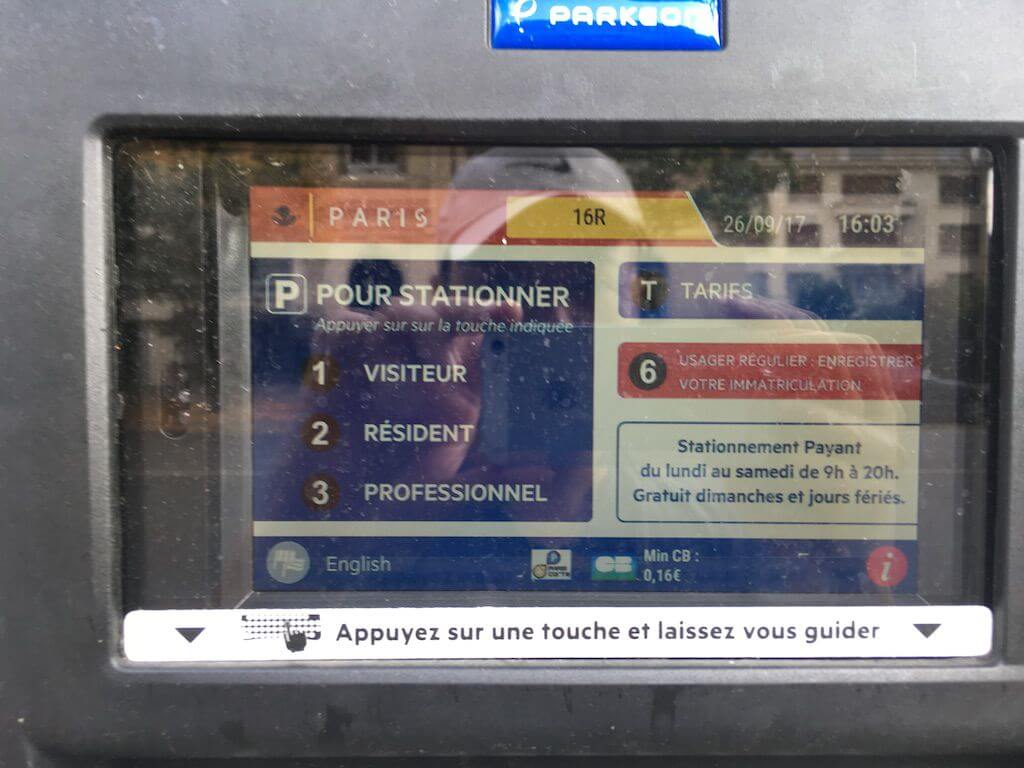 I think parking meters are more advanced than in the past. You can even use your credit card. First you enter your car's license plate number, then you enter how many hours you are going to park and get a parking ticket. I've used this type of meter several times. I didn't know how to operate it at first, so I was puzzled.
Go inside.
Now we head to the Roche residence. I'm glad I parked close by. It took less than a minute to walk there. The entrance is so-called bell type. Probably, the buildings owned by Le Corbusier Foundation are like this. I rang the bell and got the door opened and went inside.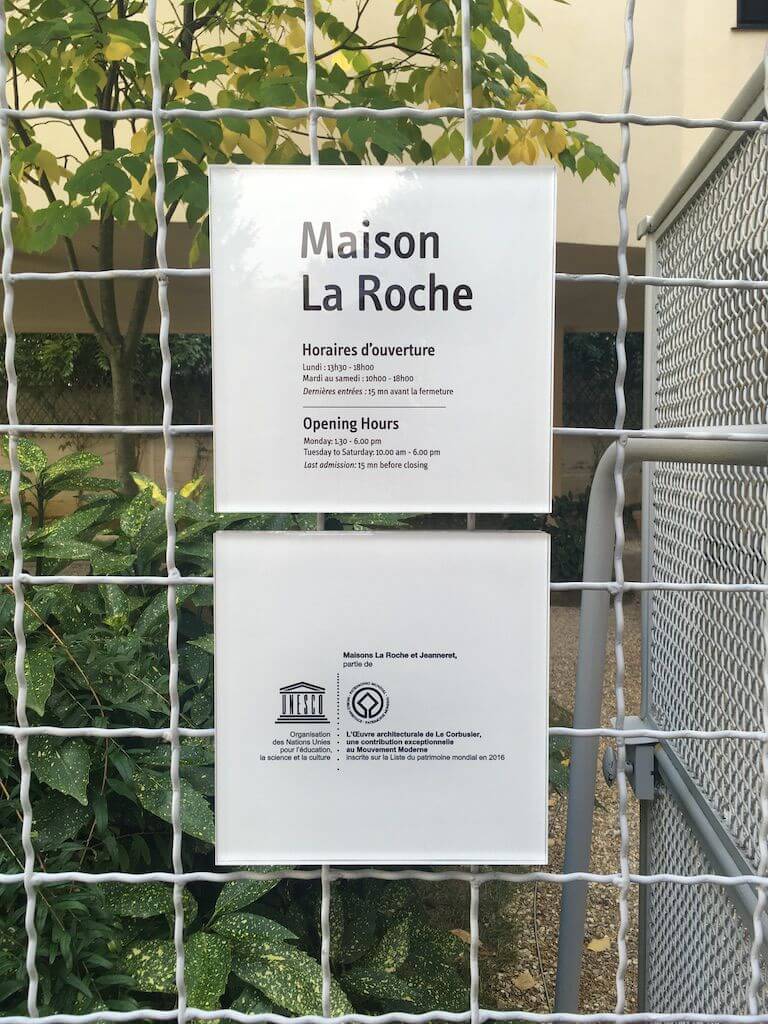 You can buy a ticket inside and get a pamphlet. I got two pamphlets, one in French and one in English, for my study.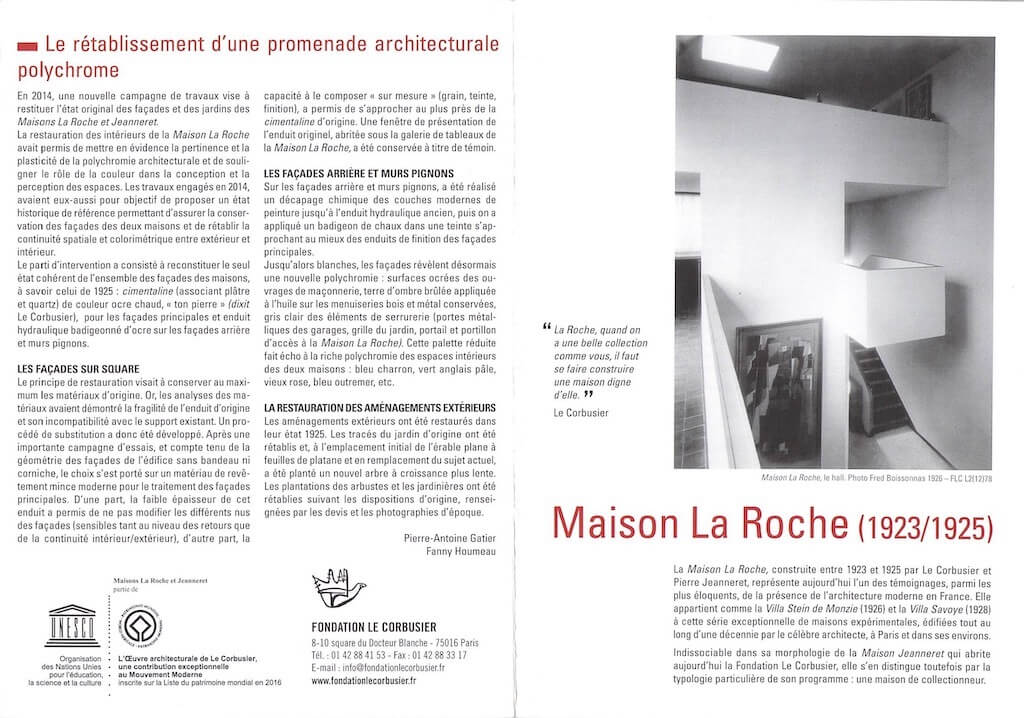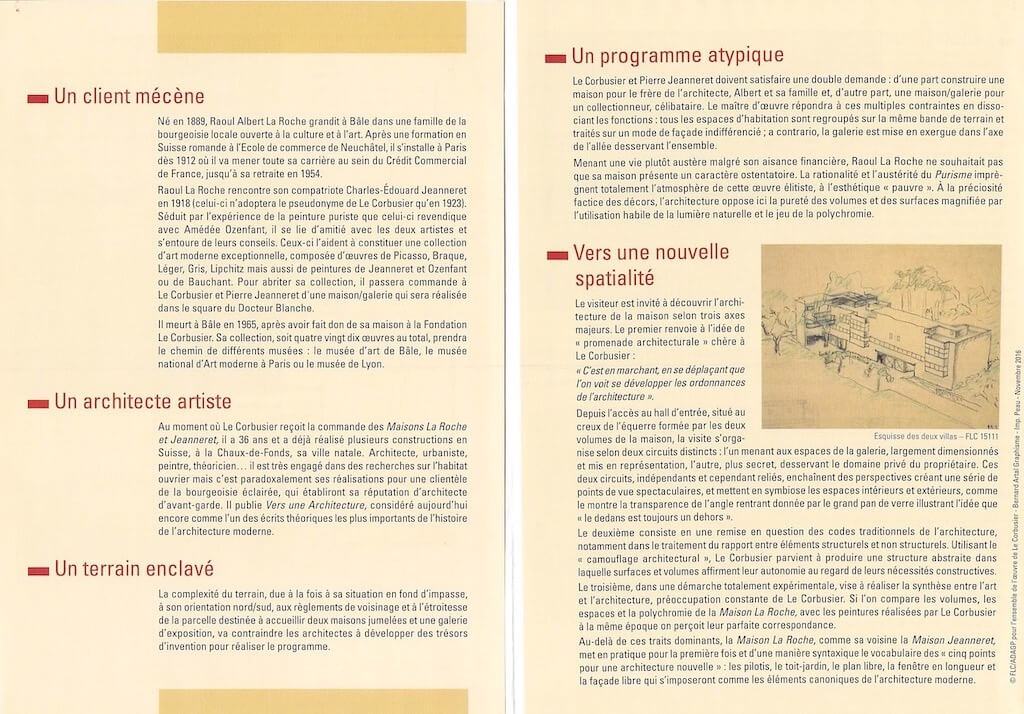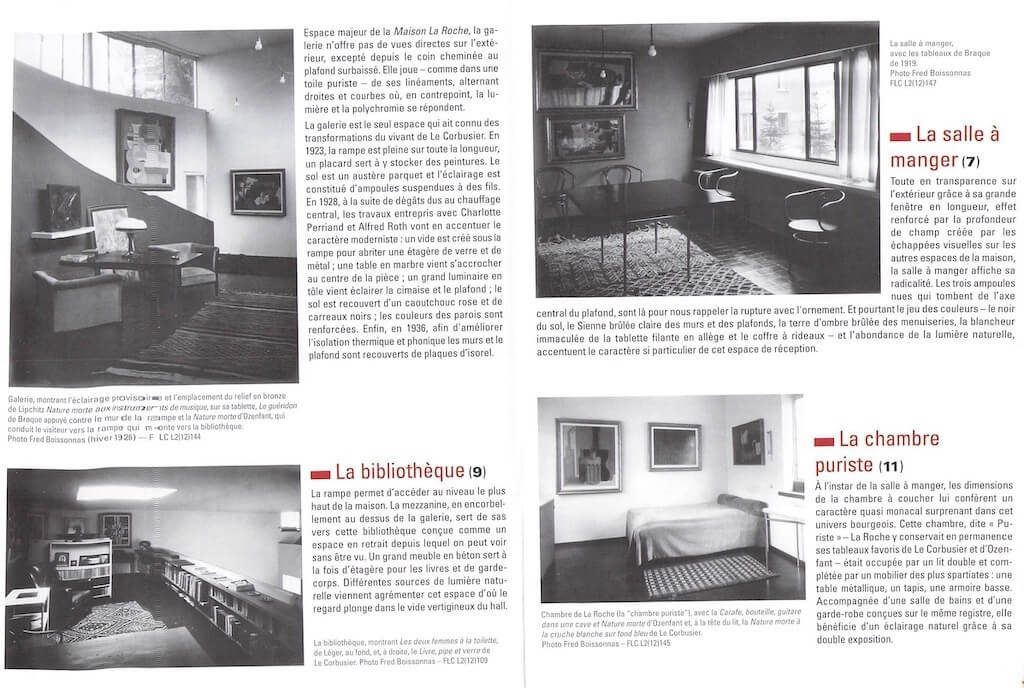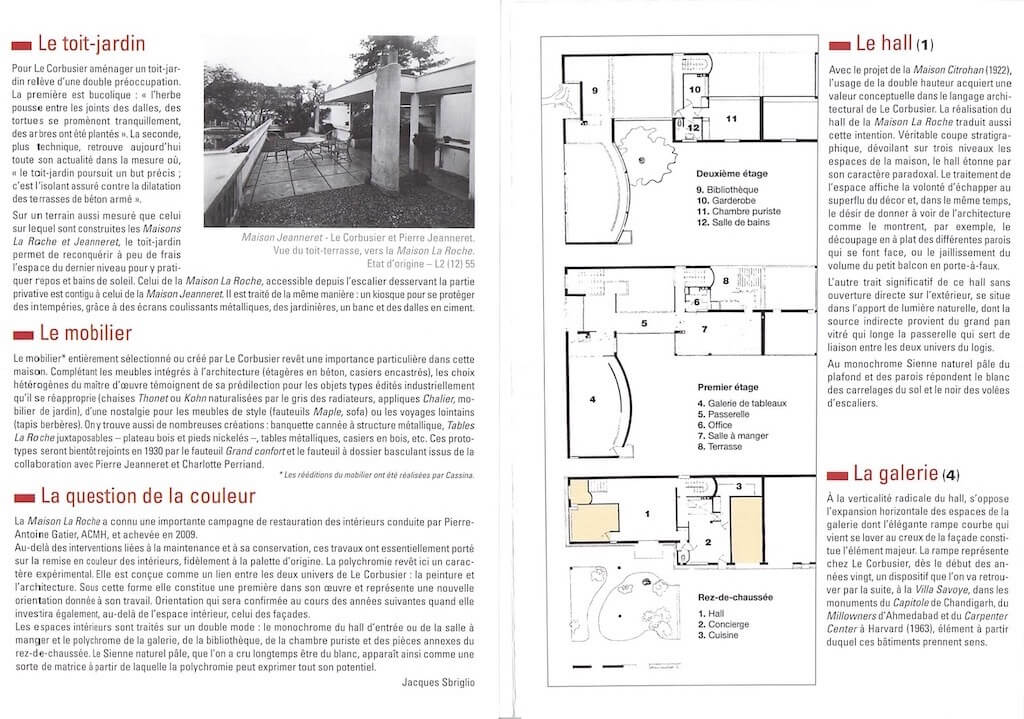 In addition, you need to wear the following shoe covers when you visit this facility.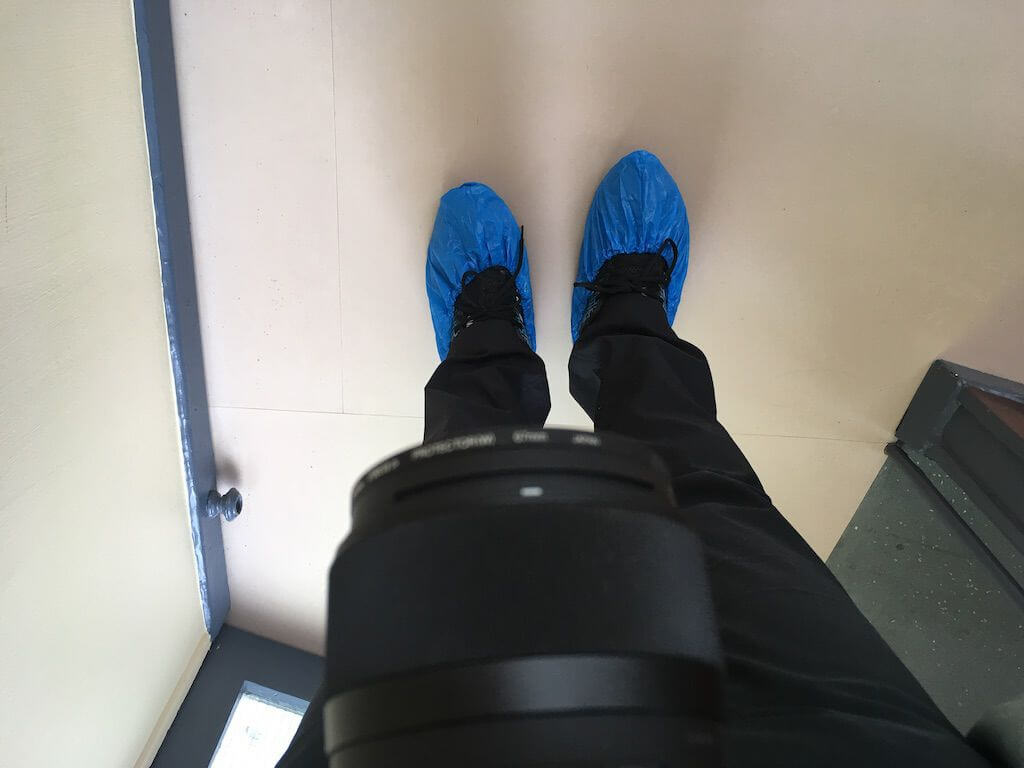 Here's a quick look inside.
I don't have enough knowledge and vocabulary about architecture to write a big impression, but Le Corbusier's architecture has a soft impression anyway, even if it is not curved but straight or square. I think that the color of his work promotes this impression. I don't understand the details, but it seems to be a tendency of so-called purism.
On the other hand, for us today, his architectural style has become common sense in many aspects, such as the Bauhaus. Perhaps because of this, I felt that the Roche residence was like an « ordinary » designer apartment in a corner of a big city that we can still see from time to time. To be honest, I felt that it was so ordinary that it was a bit of a letdown. I don't know if having such an impression itself is a proof of his greatness or not, but in any case, it was definitely a great learning experience.
This is the list of Le Corbusier's architecture that I visited during this trip. It is difficult to appreciate architecture as well as painting…. The only way is to visit as many as you can, I guess. I would like to have a strong interest in not only Le Corbusier but also architecture in the future, and I would like to study more about it before going sightseeing.