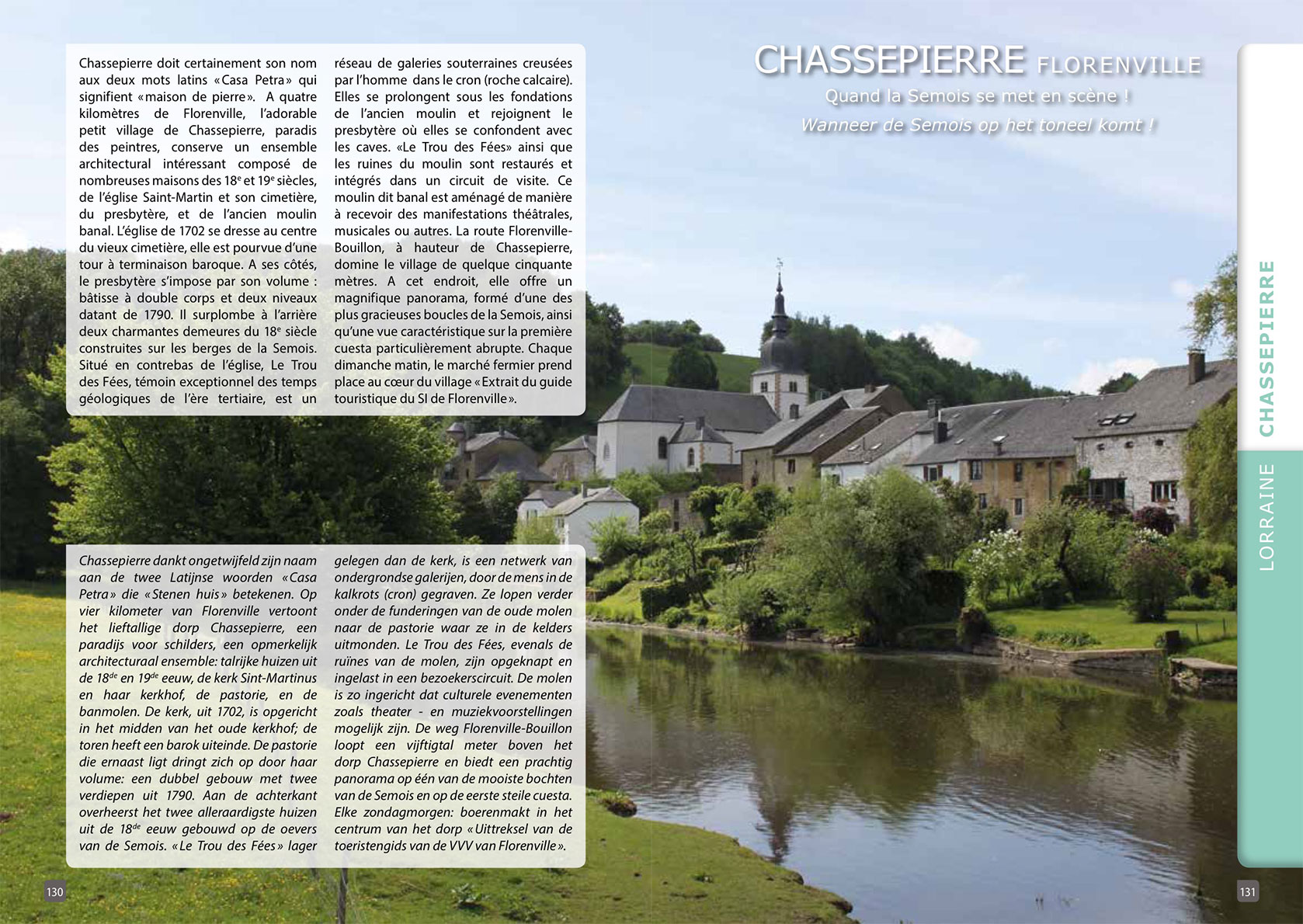 公式サイト: Les plus beaux villages de Wallonie より
I'm going to start a new series of travelogue in Spain and Portugal. I'll start it from this July.
What is the Walloon Region?
The Walloon region is a region in the south of Belgium. The area is close to France and the official language is French. I'm looking forward to it because I can use French.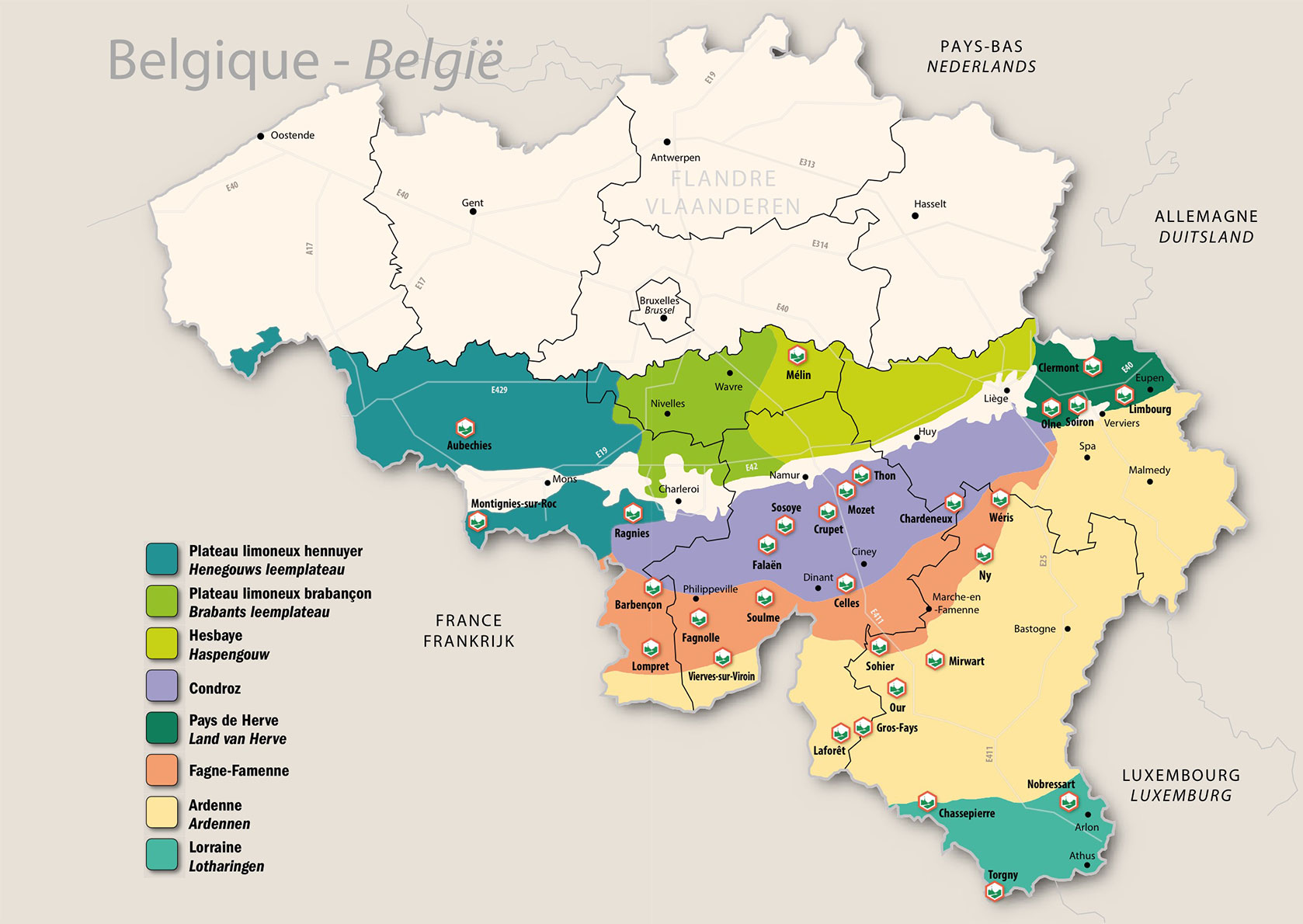 公式サイト: Les plus beaux villages de Wallonie より
I've been driving in Europe for a long time now, but I've never actually taken the time to visit this area, although I've passed through it before. There are many small but beautiful towns in this area, and there are also many old castles scattered around.
The Walloon region is also famous for its bicycle road races. Many of the so-called « classic » races are held in this region.
The World's Most Beautiful Villages Association
As already introduced in some of our blogs, the « Association of the Most Beautiful Villages » started in France in the 1980s, and has since spread to Belgium (Walloon region), Italy, Spain and Japan. The movement seems to be accelerating year by year, and associations of beautiful villages have already been established in Romania and Germany. In Germany, it's East Germany and Saxony. I have to go there.
ドイツ・ザクセンの美しい村:Schönste Dörfer Sachsens
ルーマニアの美しい村:Cele mai frumoase sate din Romania
The most beautiful villages of the Walloon region
This time, we are going to visit the most beautiful village in Wallonia (Les Plus Beaux Villages de Wallonie). This association was established in 1994, so it can be said that it has the second oldest history after the Association of the Most Beautiful Villages in France.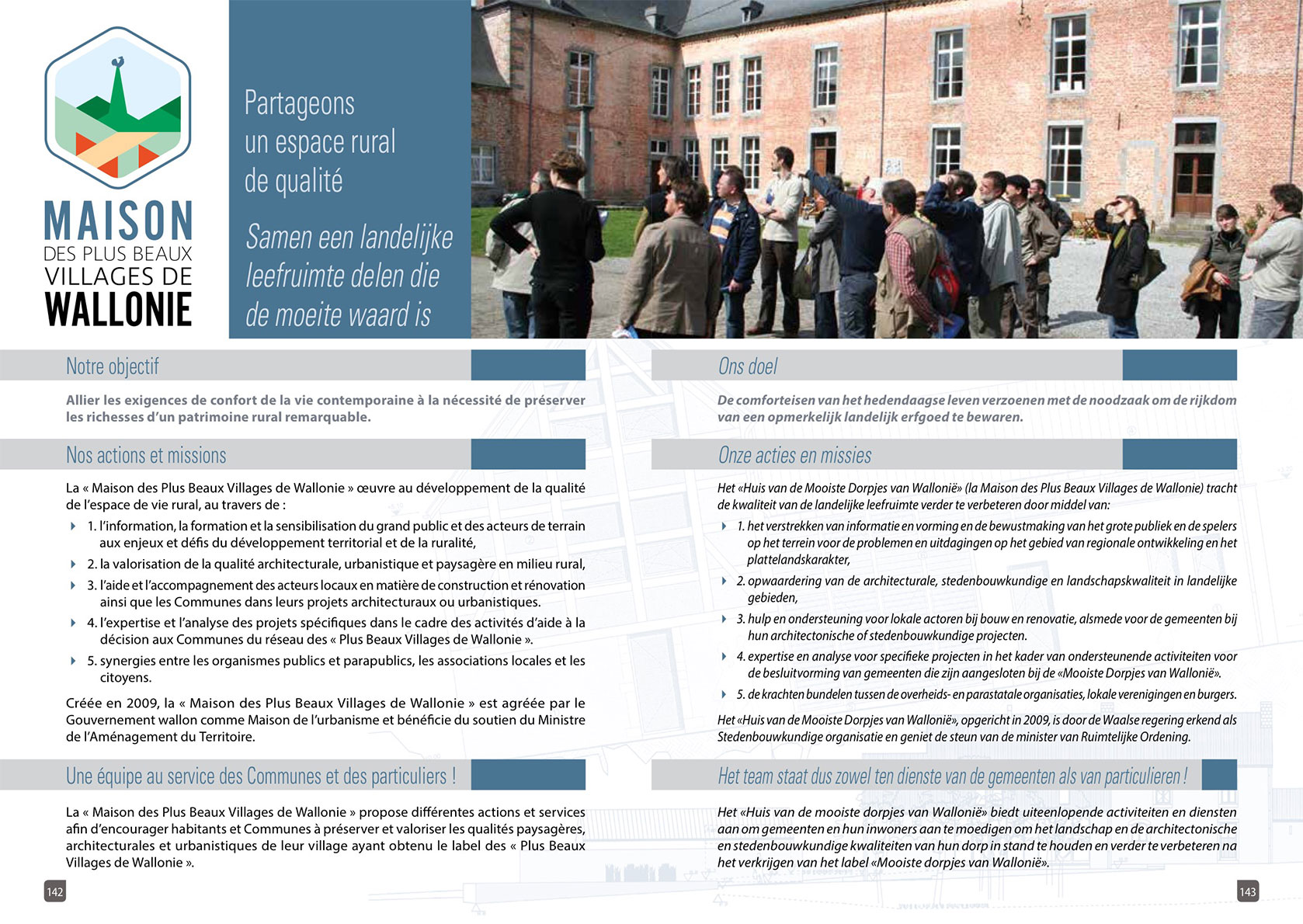 公式サイト: Les plus beaux villages de Wallonie より
If there is one thing that is better than the French association, it is that the website is more comprehensive. Although it is difficult to use nowadays because it is in the style of the time before the popularity of responsibles, etc., it is still a site that is easy to use effectively, such as being able to download pdfs of tourist information, etc., although they are in French.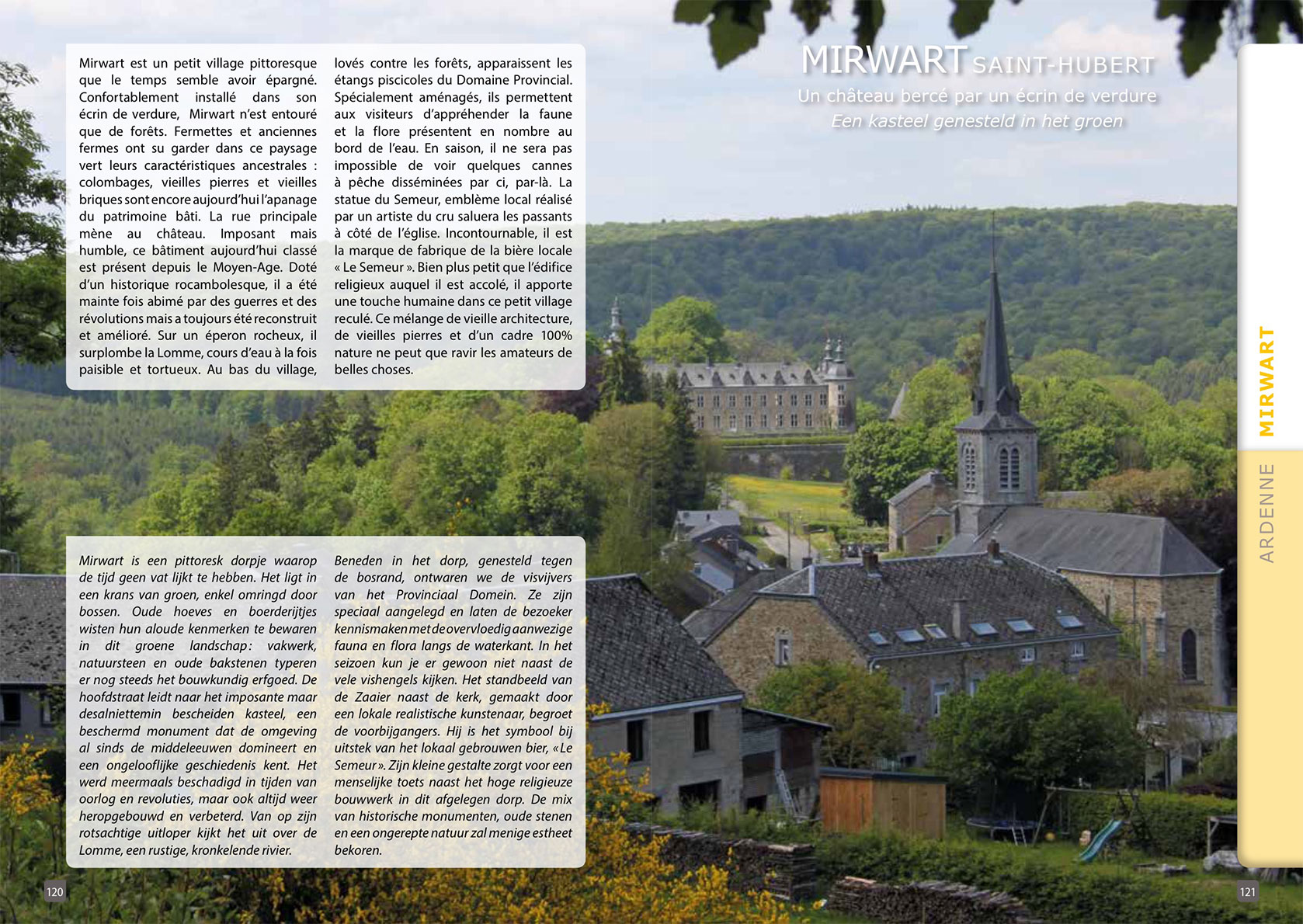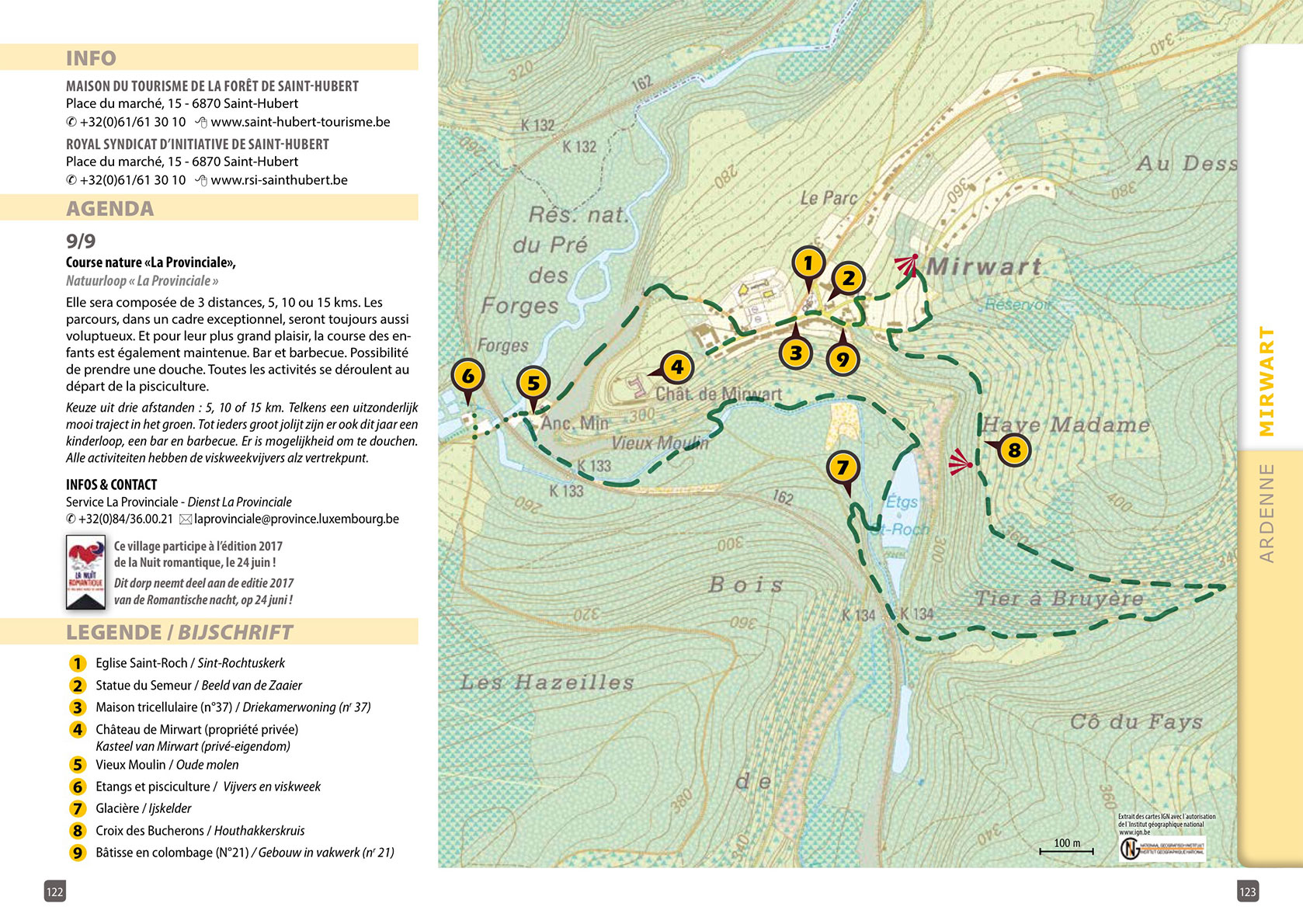 公式サイト: Les plus beaux villages de Wallonie より
This brochure is quite useful. I would like to keep it handy.
Compared to France, it is concentrated in a very small area, so naturally you will have to travel by car, but the distances are short and it is not a mountainous area, so it will be relatively easy to drive.
Now, the following 26 places are scheduled to be visited in this trip. There are many places as usual, but they are concentrated in a small area, so it will be easy to visit. In addition, the most beautiful village in the Walloon region is registered as more than 30 places in total, so it seems that it is not so difficult to conquer completely. However, it is a little severe in the trip of about one week. I think that I will aim at the complete conquest by using another opportunity.
Local gastronomy
The « drink » around here is beer. Many Belgian beers with a unique flavor are made around here. Personally, I don't like it much. I may be conservative, but I like English ales, German weisses, and pilsners.
However, there seems to be an area near Luxembourg (Province de Luxembourg) that makes wine.
As for the food, it looks like you can expect it to be French-speaking. Like last year, we will stay at an auberge which has been selected by the Michelin Guide. However, last year I felt it was a bit too much, so this year I plan to go easy on it. I'm looking forward to seeing what kind of food will be served.