Visit date: May 1, 2019, approximately 7:00 PM, overnight.
A small village in Umbria, close to the border with the Marche region. We decided to stay one night in this village, which is located on a hill almost 500m above sea level, for the second consecutive day. We left the main road and went to this village on the hill. After a little winding uphill road, the view of the village jumps in front of us.
The village car park surrounded the village, but we parked in the highest space of the village. However, the number of cars is small, we were lucky to be able to park because there were few in the evening of the holiday. The hotel is about 1 minute away.
By the way, we chose this village because there was a hotel (auberge) with a very highly rated restaurant. It is this auberge.
ホテル情報(Booking.com):La Locanda Del Capitan
Well, we arrived at the village after 7:00 p.m., maybe around 7:30 p.m. It was May, so the days were on the long side, but I remember it was dusk and the village was beautiful in the setting sun. First of all, we checked into the hotel. Very nice hotel.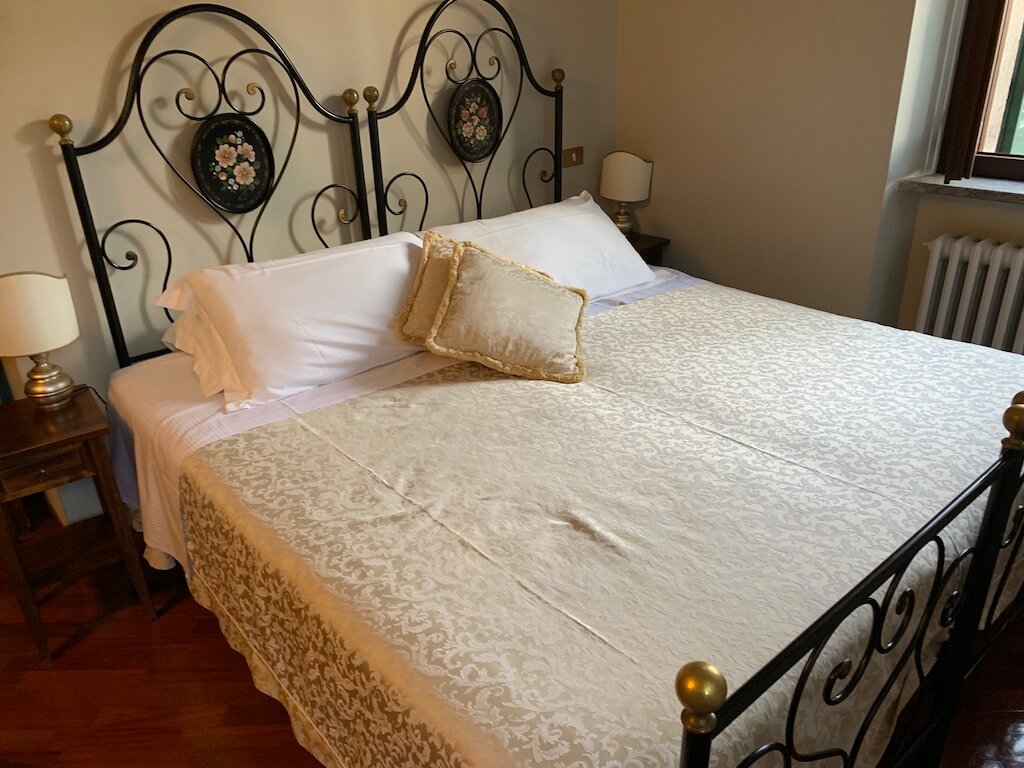 After a short rest, we went to the restaurant as soon as possible. It was a wonderful restaurant as its reputation. I will introduce the details at the end of this article. Next day morning, we walked around the city slowly. There was a very beautifully arranged medieval town. Since it was morning, there were only locals and a few tourists in the village. We were blessed with very nice weather on this day.
Now, finally, let me introduce the restaurant. Is this restaurant an association (organization) called « Charming Italian Chef (CHIC) »?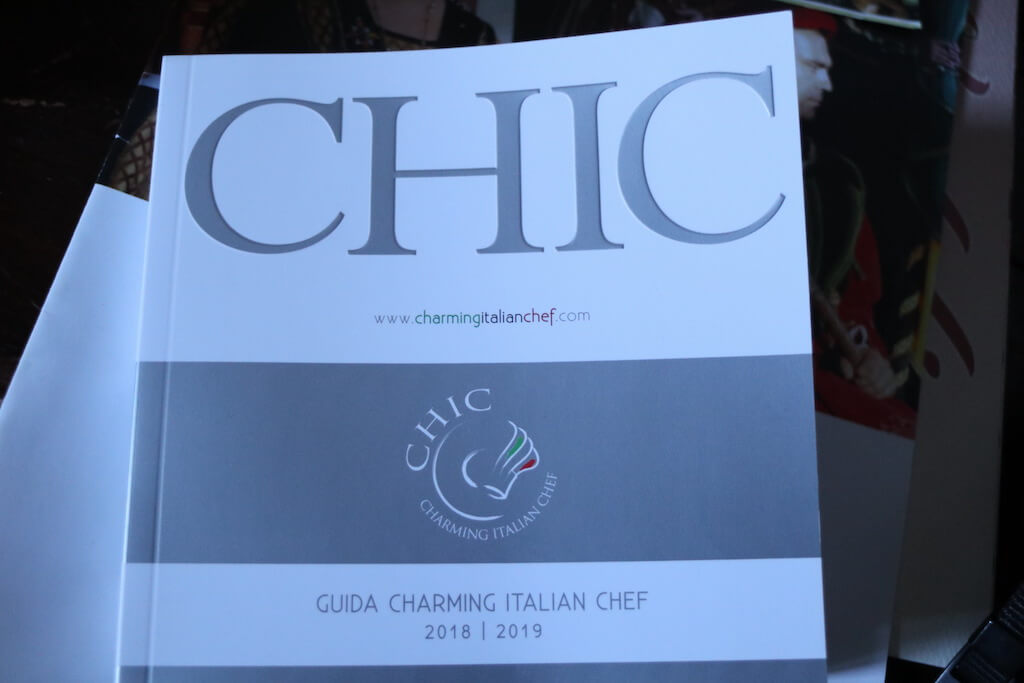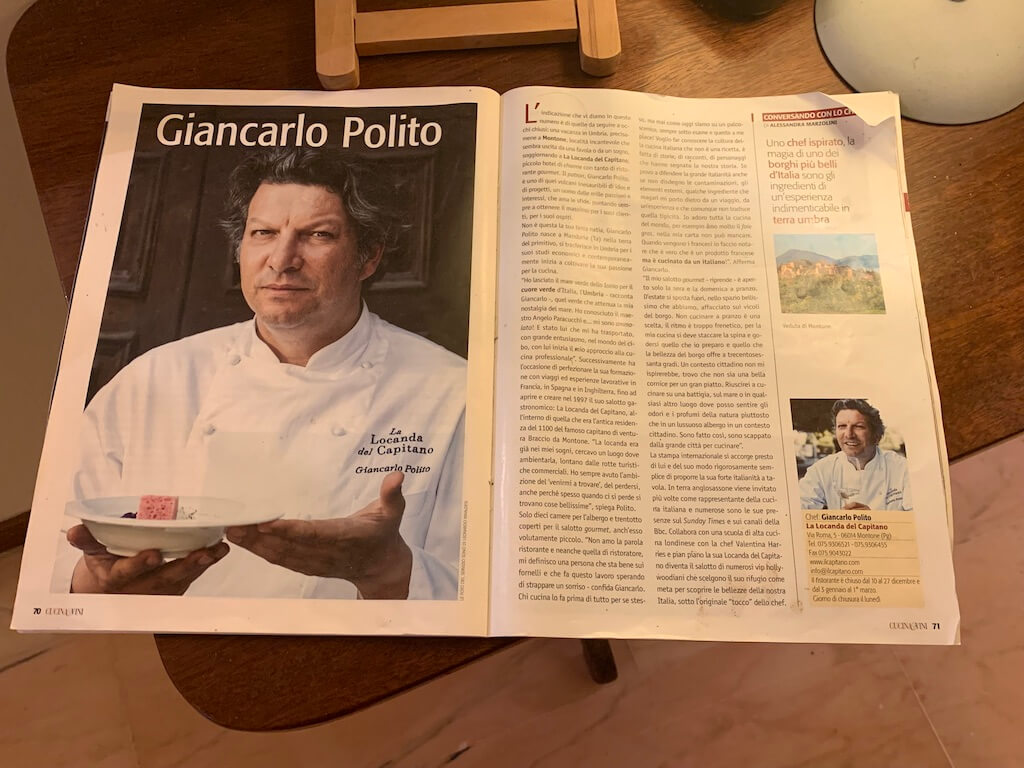 It is a restaurant that is a member of the
It's not starred, but it's listed in the Michelin Guide.
I heard that there are many people who stay in this hotel for the restaurant. After checking in, we were asked if we would use the restaurant, and we said yes. As I mentioned above, we arrived unexpectedly late, so we rested a little in the room and went to the restaurant as soon as possible.
The restaurant is next to the building where the hotel is located. It is necessary to go outside once. But it's only about 5m, so we didn't need a jacket.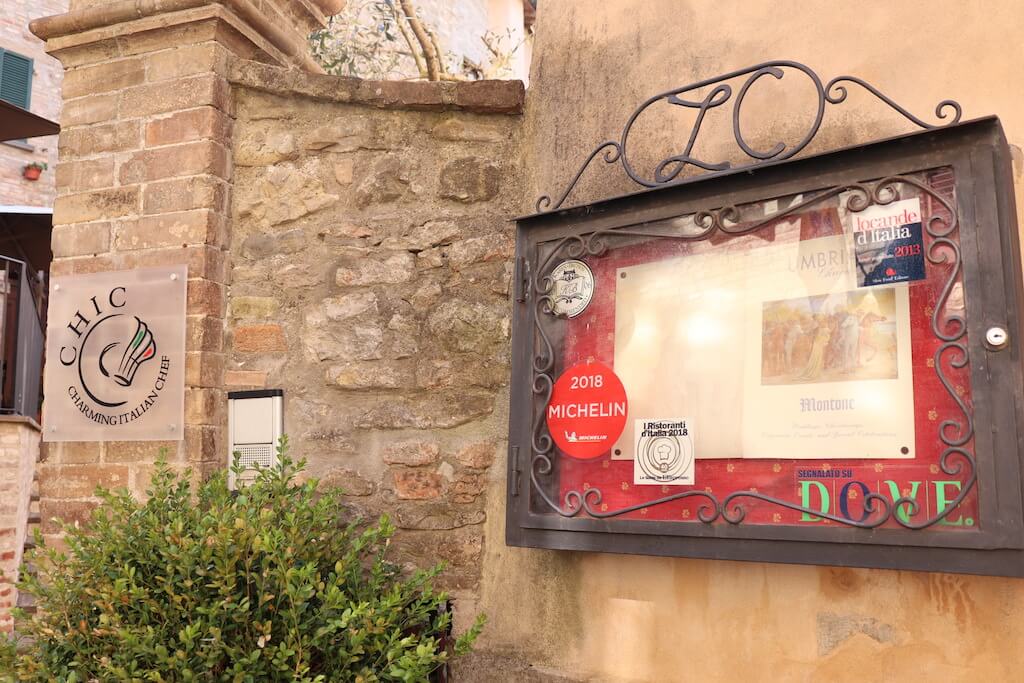 Restaurant interior. It's more spacious than I expected.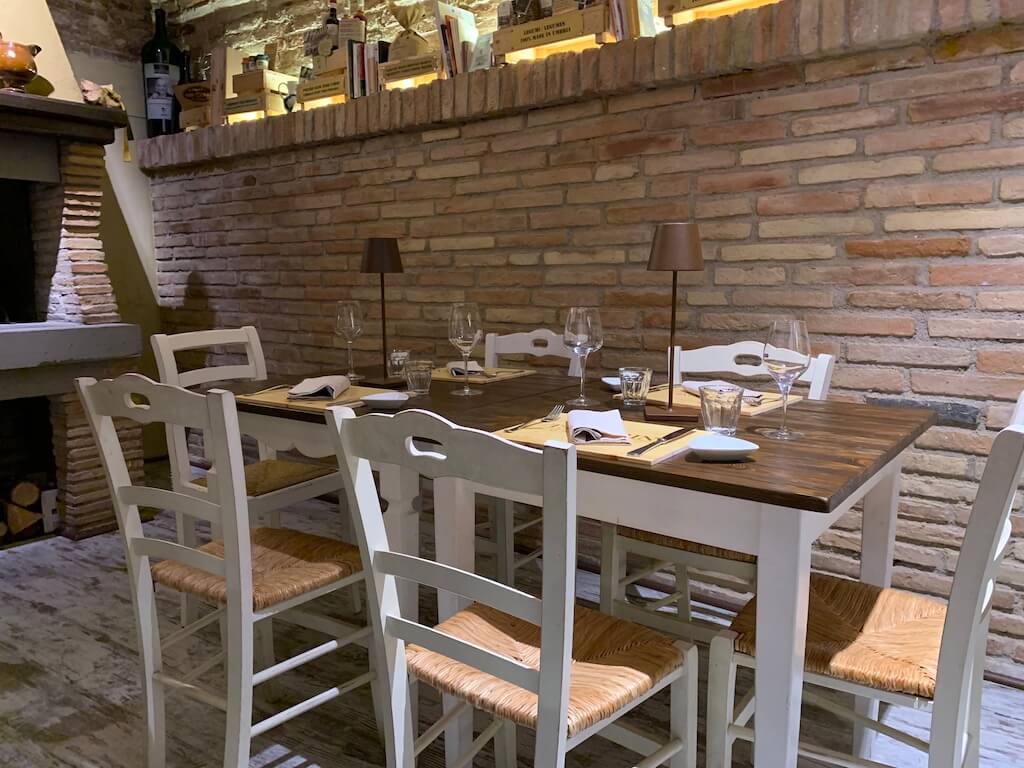 There were about four groups of customers, including us, and the place was crowded. We were given a menu. We decided to order everything, antipasto, primo, secondo, because we booked this place to eat well.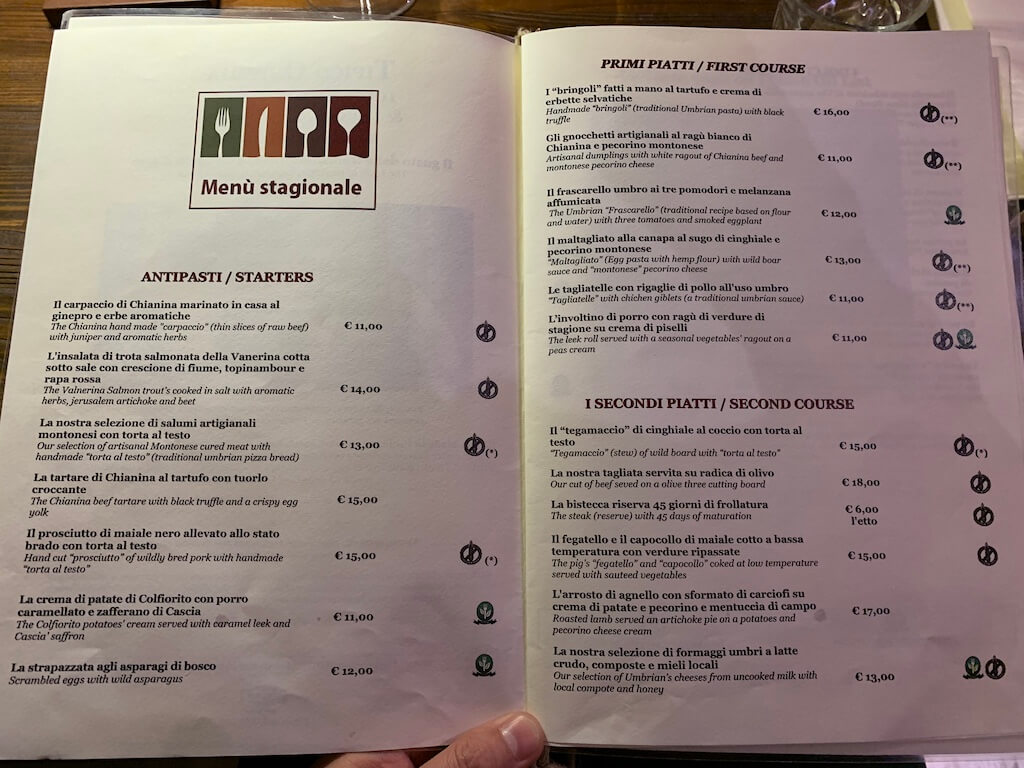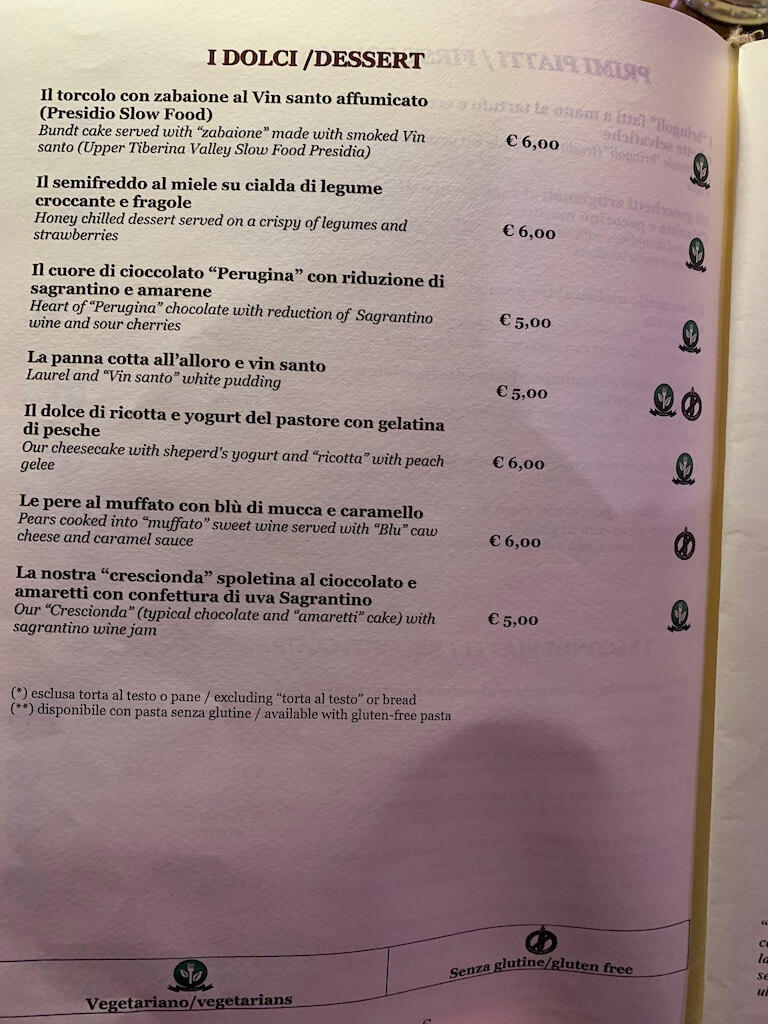 As for the wine, I requested the garçon (I'm not sure if that's the case in Italy) to give us something local, but he said « all of them » lol. He said « all of them » lol. But he chose the following wines from among them.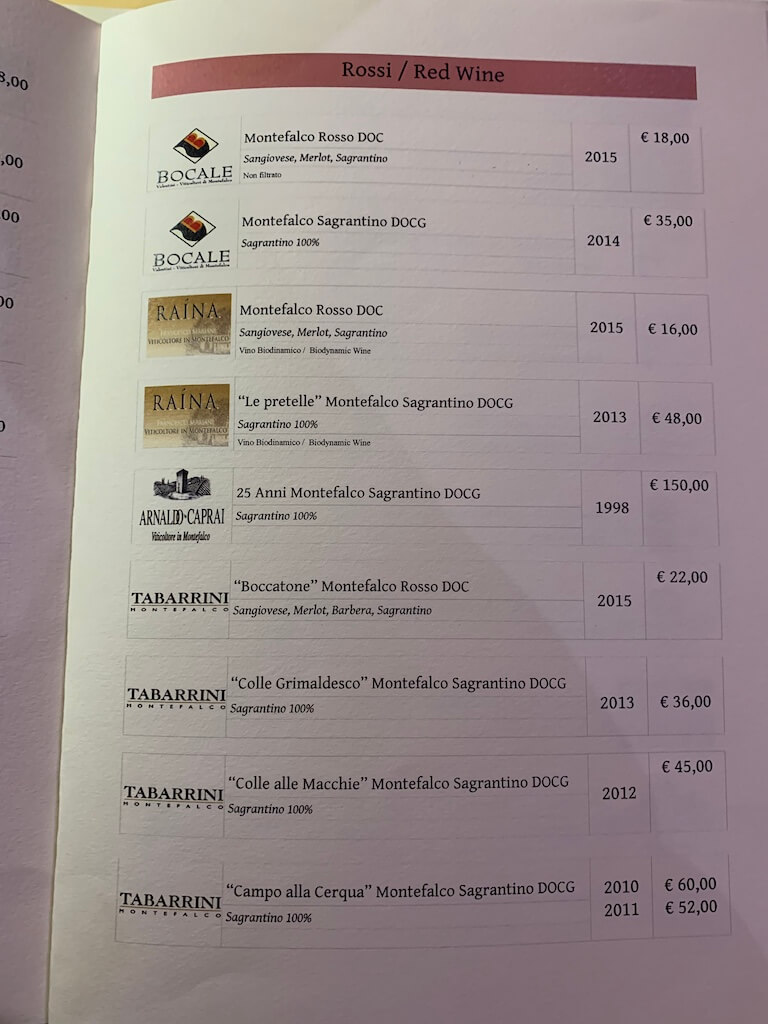 Well, this wine is made from Sagrantino, a local variety produced in Montefalco, Umbria. I've never heard of it before. Sagrantino is a very powerful, heavy, slightly rough but elegant tannic variety. When I tasted it, as a full-bodied lover, I wanted to shout, « This is it! It was so delicious that I just wanted to shout « This is it!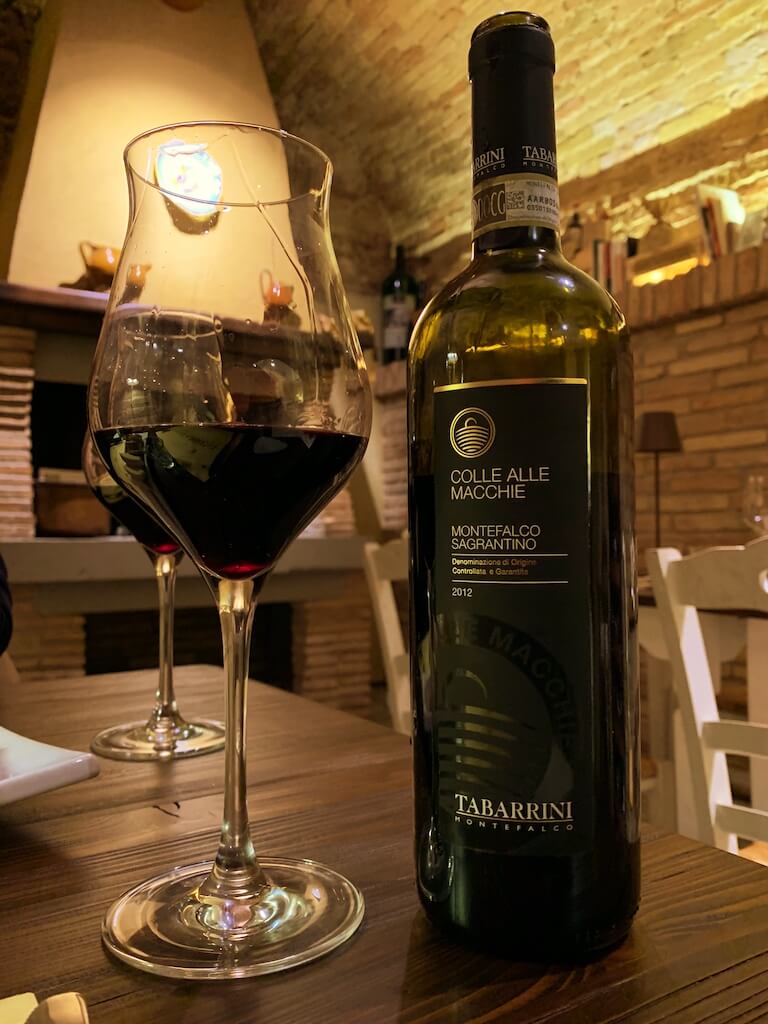 By the way, « Montefalco » was chosen as one of the most beautiful villages in Italy, so we visited there later. We also went to meet the producer of the wine that was recommended to us that day. I'll be sure to introduce them here on the blog in the future.
After we finished ordering our meal and wine, another sommelier arrived. I was wondering why I ordered wine, but he seemed to be a sommelier for olive oil.
In fact, Umbria is also famous for its olive oil. To be honest, I was surprised because I had a strong image of olives being associated with the sea. Apparently, it is very popular in Umbria to eat food with olive oil, which is a very Italian way of eating.
I don't know about you, but we chose the recommended oil and decided to pour it over each dish.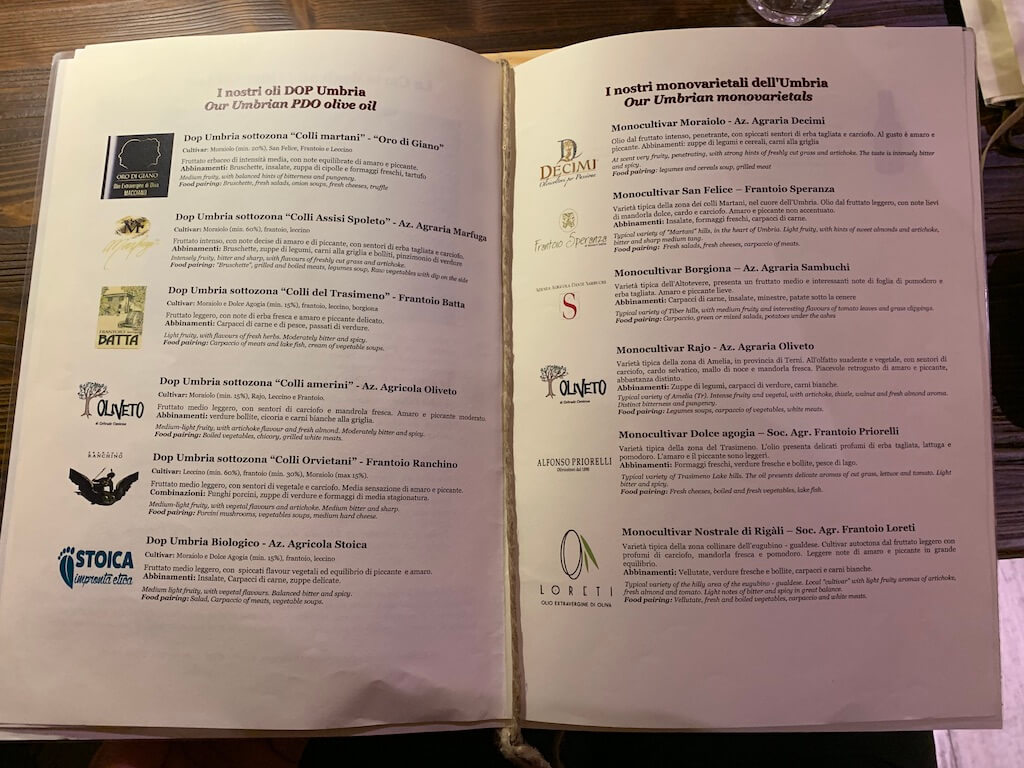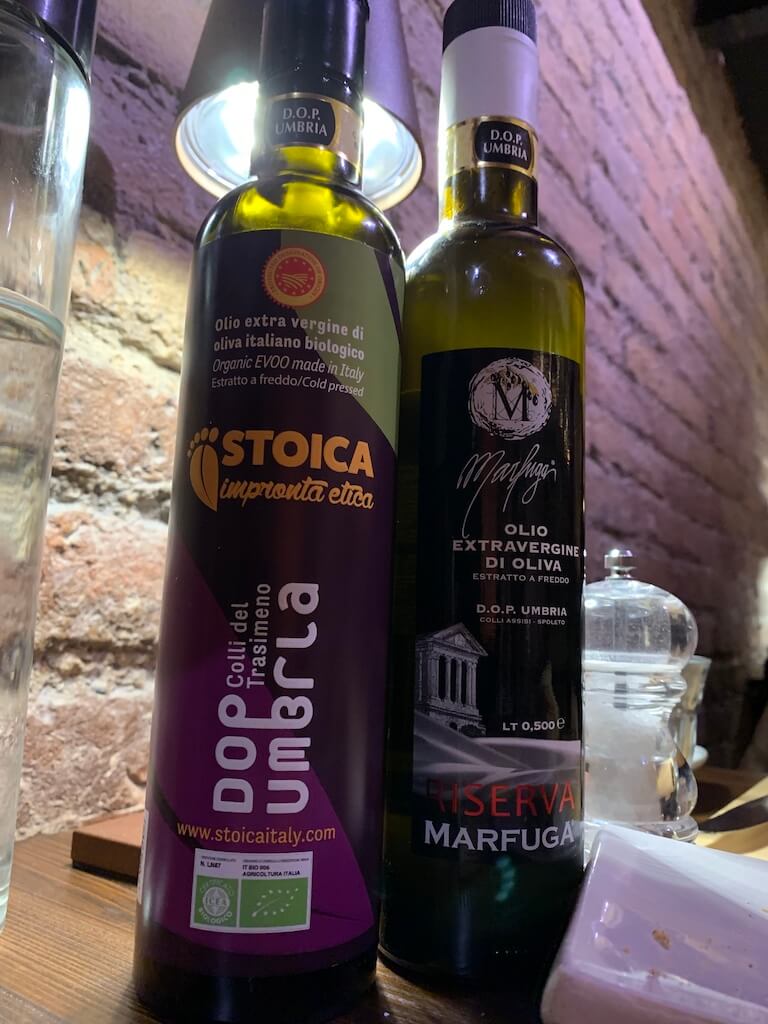 Come on, it's CHIC food, but as expected, it was all delicious.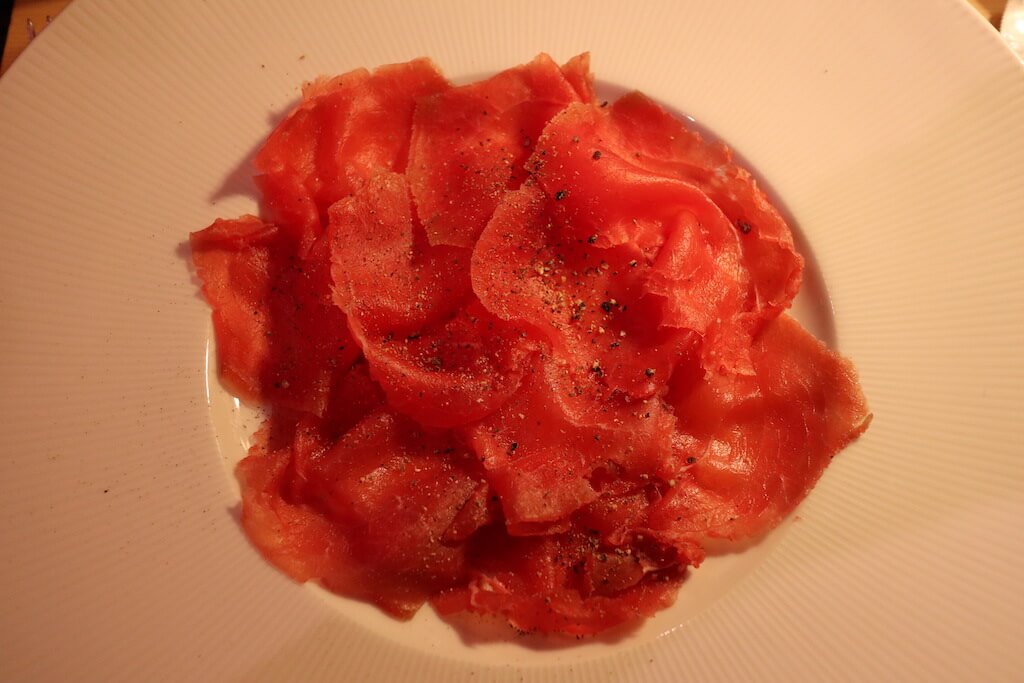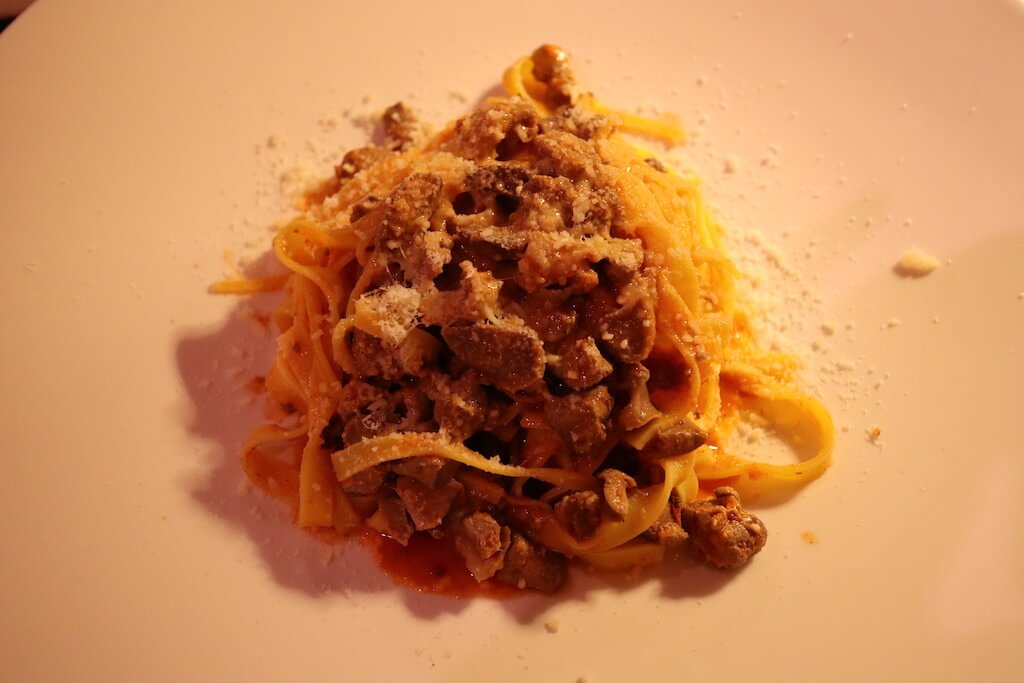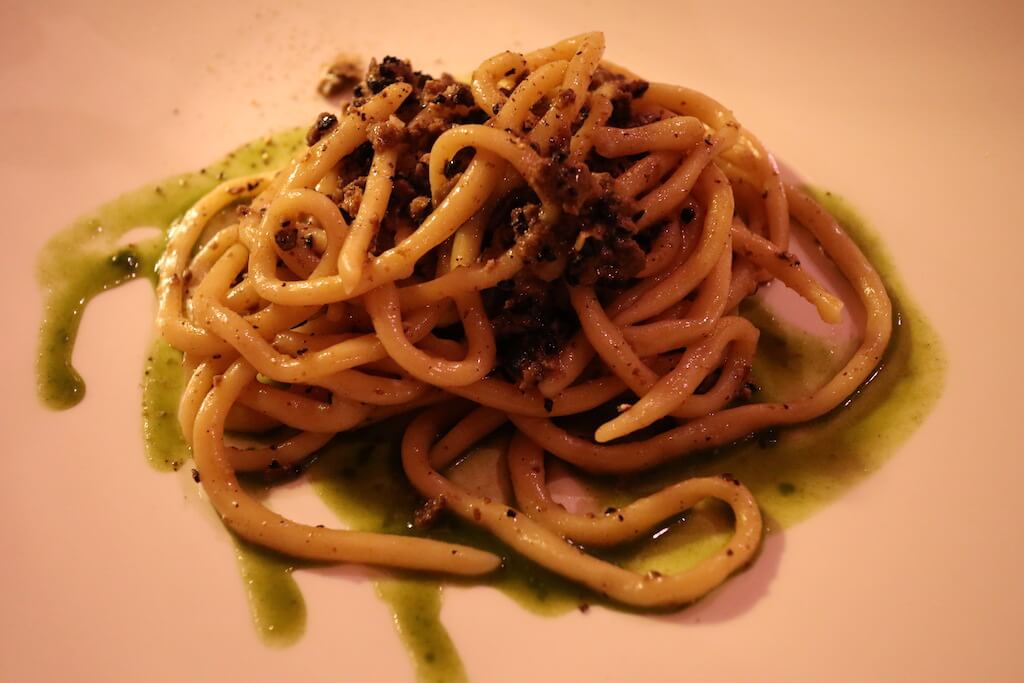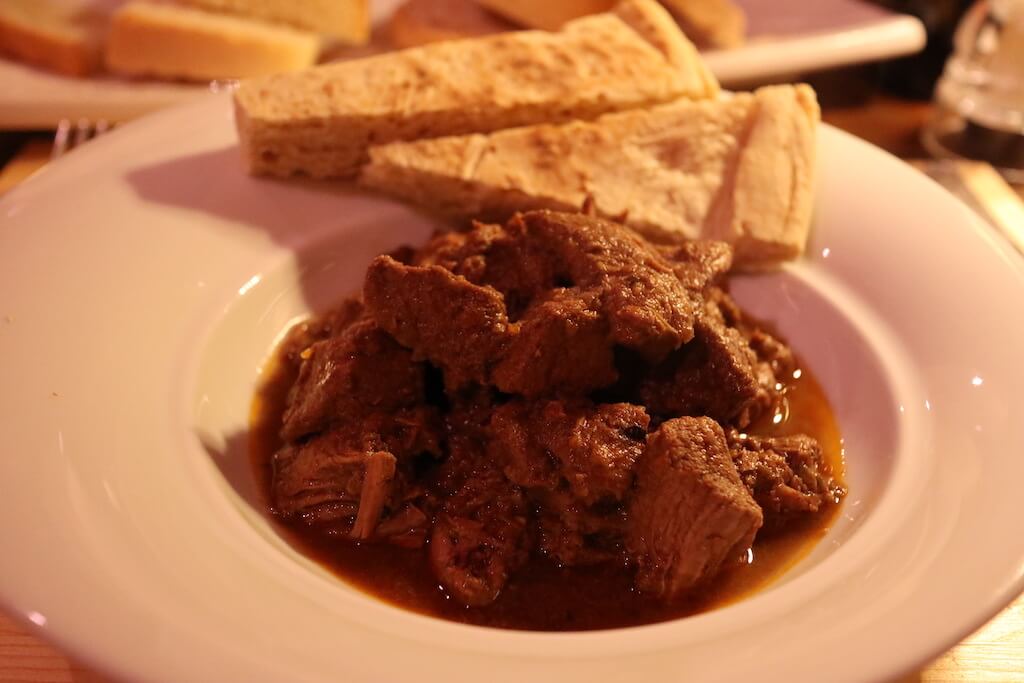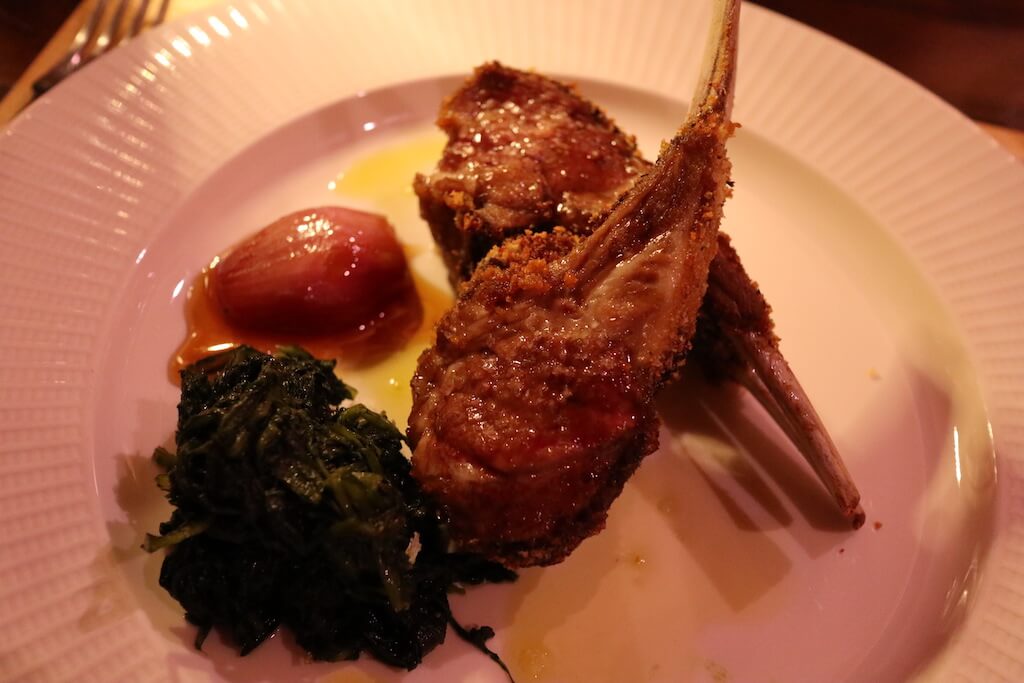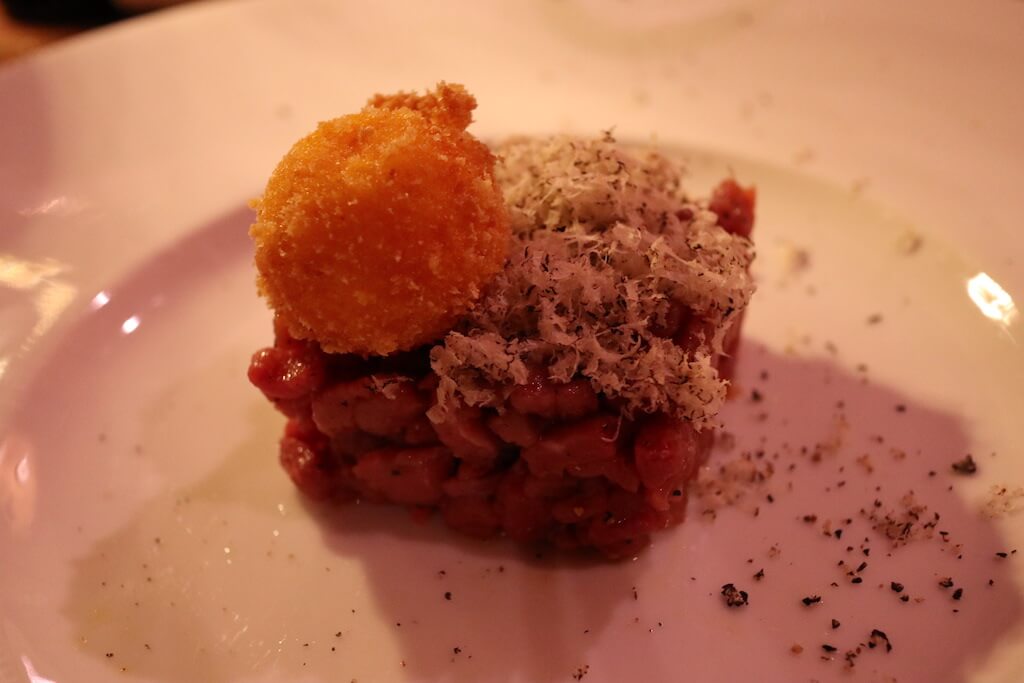 On the way, the chef came to our table and we had a quick chat. He said he had been to Japan and knew many people there.
We savored our delicious meal slowly and surely, and the night passed in a blink of an eye.
Now, the next day, we had breakfast, and this was buffet style. It was also wonderful. I think it was the best breakfast of the trip. Since we stay in many apartments, breakfast is always brioche and cappuccino at a café in the city, but sometimes when we stay in a good place, it is buffet style.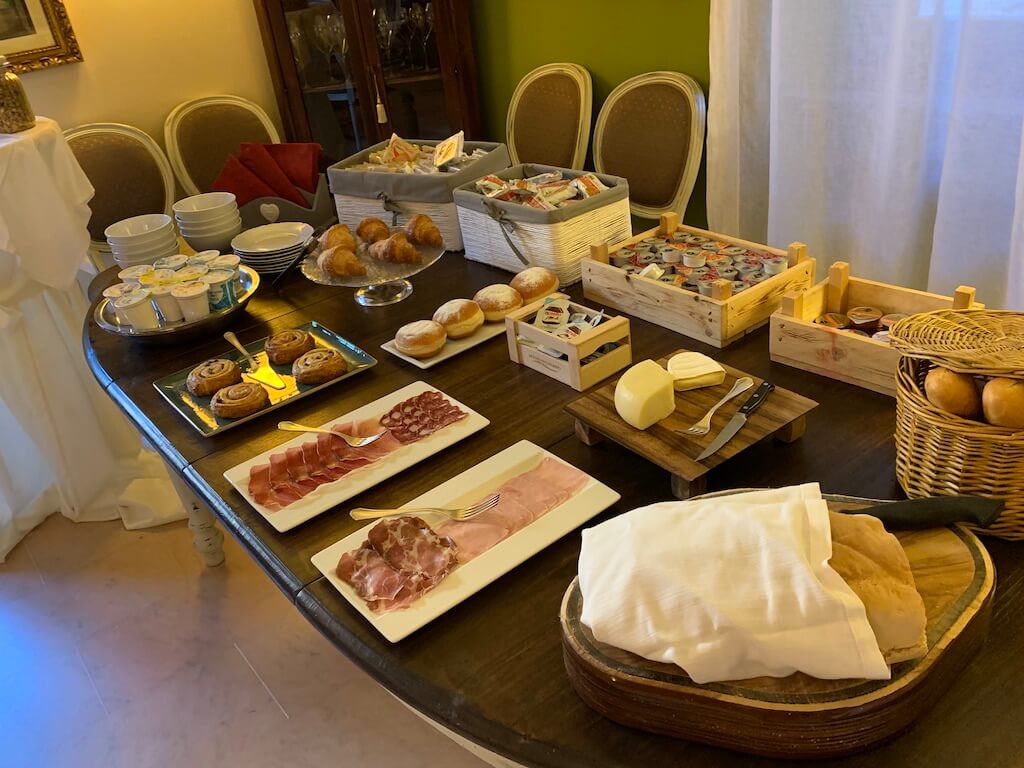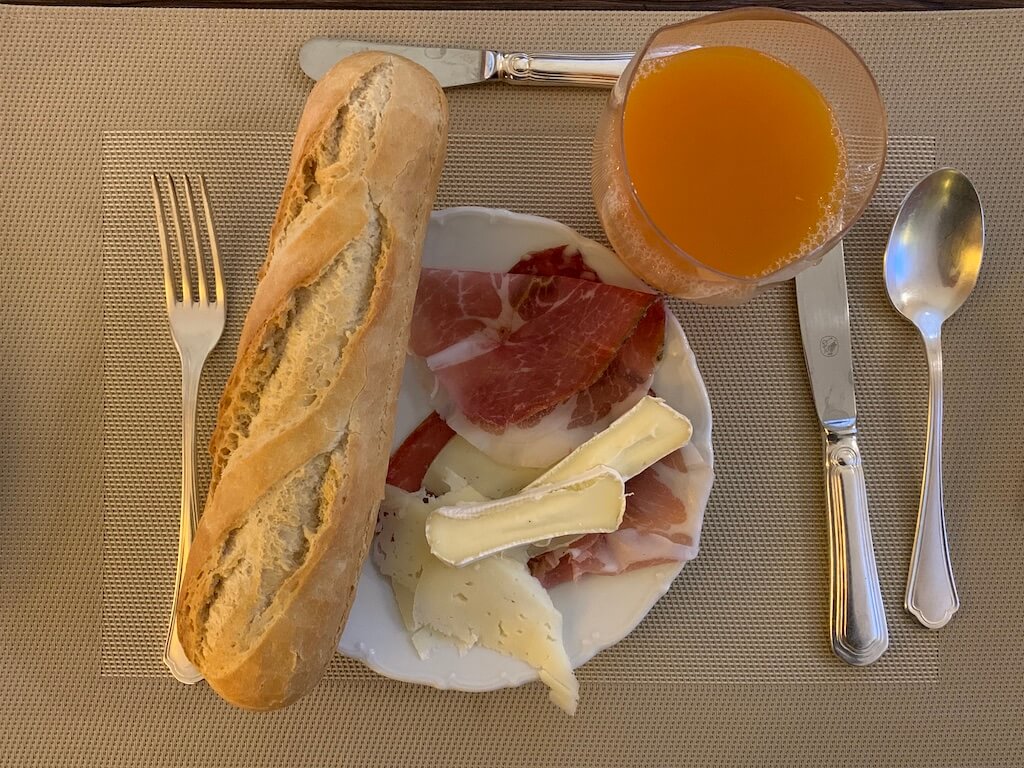 This post is mainly about the restaurant. However, it was a very attractive village of Montone including it.