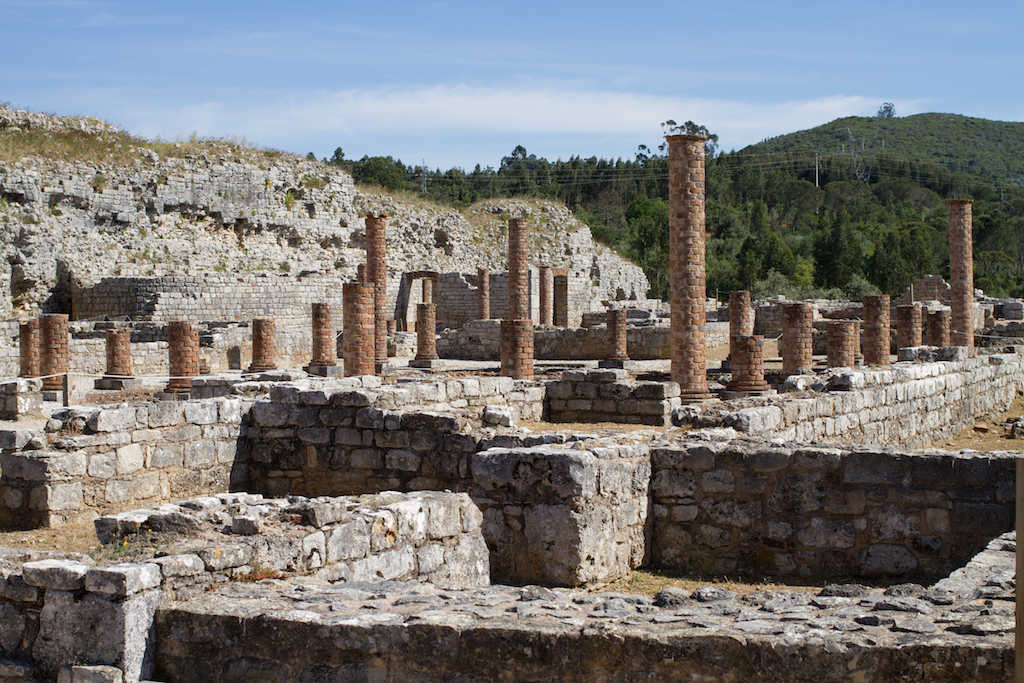 Date and time of visit: April 27, 2017, around 4:00 p.m.
On the outskirts of Coimbra, 20 km to the southwest, there is the largest Roman ruins in Portugal. Its name is « Conimbriga ».
As a lover of ruins, it's a must-see for me!
It first flourished as a Roman city in 139 BC, during the Republican period. Since then, it has flourished as the most westerly stronghold on the Iberian Peninsula. However, in the 4th century A.D., the Germanic invaders forced the inhabitants to leave the area, who then fled to what is now Coimbra, where Coimbra developed.
When I hear that, I think Coimbra and Conimbriga are not so far away! But I guess that's just the way people feel nowadays. Coimbra is a city on a hill and surrounded by a river, so from a defensive point of view, the geography was reasonable.
Incidentally, in the western part of the Iberian Peninsula, besides here in Conimbriga, there were other major cities during the Roman Empire, such as Evora and Merida. These two are also selected as World Heritage Sites and I visited them in this 2017 trip. (Chronologically, I visited them after Conimbriga. You can read about them already on our blog if you like.
https://www.yuu-koma.jp/?p=11811
https://www.yuu-koma.jp/?p=11829
Well, normally it would be better to visit from Coimbra, but in my case, I couldn't arrange a good travel route, so I went to Aveiro, a city with beautiful azulejos, one hour north from Coimbra (see my previous post), and then I went back to the same road for about one and a half hours. It took about 1 hour and 30 minutes to go to the ruins of Conimbriga. We arrived there just before 4 p.m. It was still light enough, but there were not many people. However, we could visit the site without any problem. The weather was fine all the day, but actually it was chillier than I expected, as Coimbra was also. Is it cooler on the western sea side compared with the inland side?
The parking lot is large enough so I did not have any trouble with parking. After parking the car, I bought a ticket at the building on the left first. After that, I went into the ruins spread out on the right hand side looking from the parking lot.
Konimbriga, a large residential area, is still clearly visible. When you see it in person, you will be amazed at the scale of the site.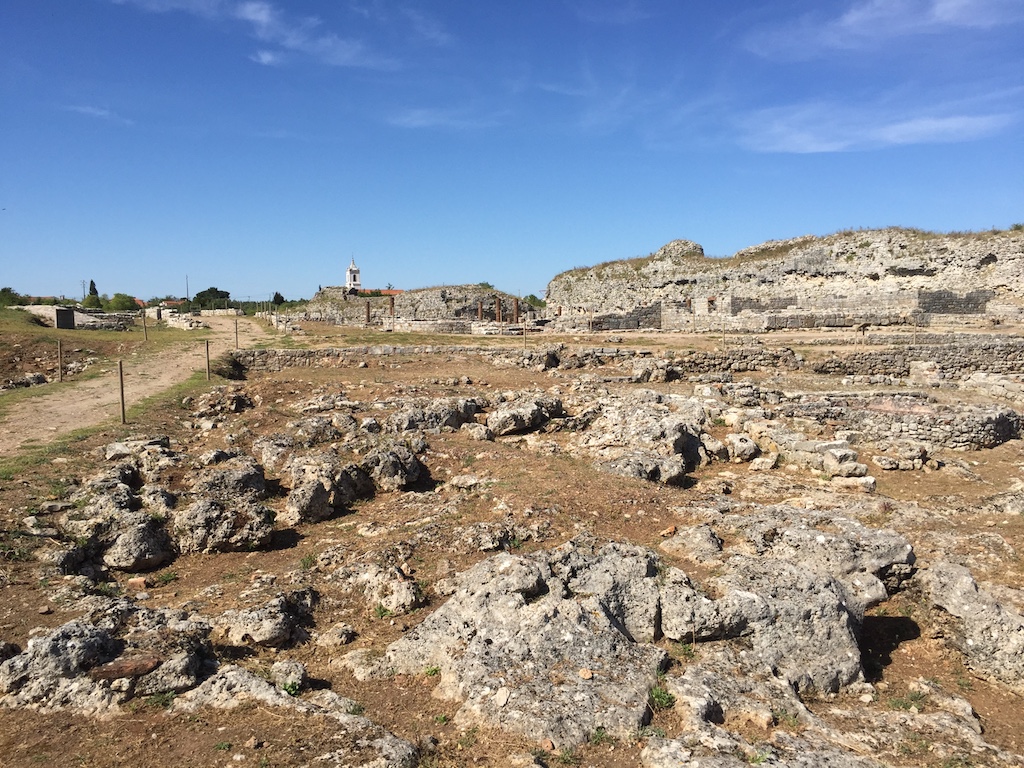 However, unlike other Roman remains (for example, Merida in Spain and Volubilis in Morocco across the Mediterranean Sea), there are no remains of big temples or theaters, so I had an impression that it was a little plain or lacked dynamism. This may be the reason why it was not chosen as a World Heritage Site.
https://www.yuu-koma.jp/?p=9463
But when I look at the photos again, I think it might have been quite powerful.
It is true that there are many ruins of floors decorated with mosaics made of bright stones (said to be from the 2nd and 3rd centuries), which are often seen in Pompeii and Volubilis mentioned above, and there are also ruins of a huge wall that is said to have surrounded the city (also from the end of the 3rd century). I think I was able to feel the romantic atmosphere of ancient times enough.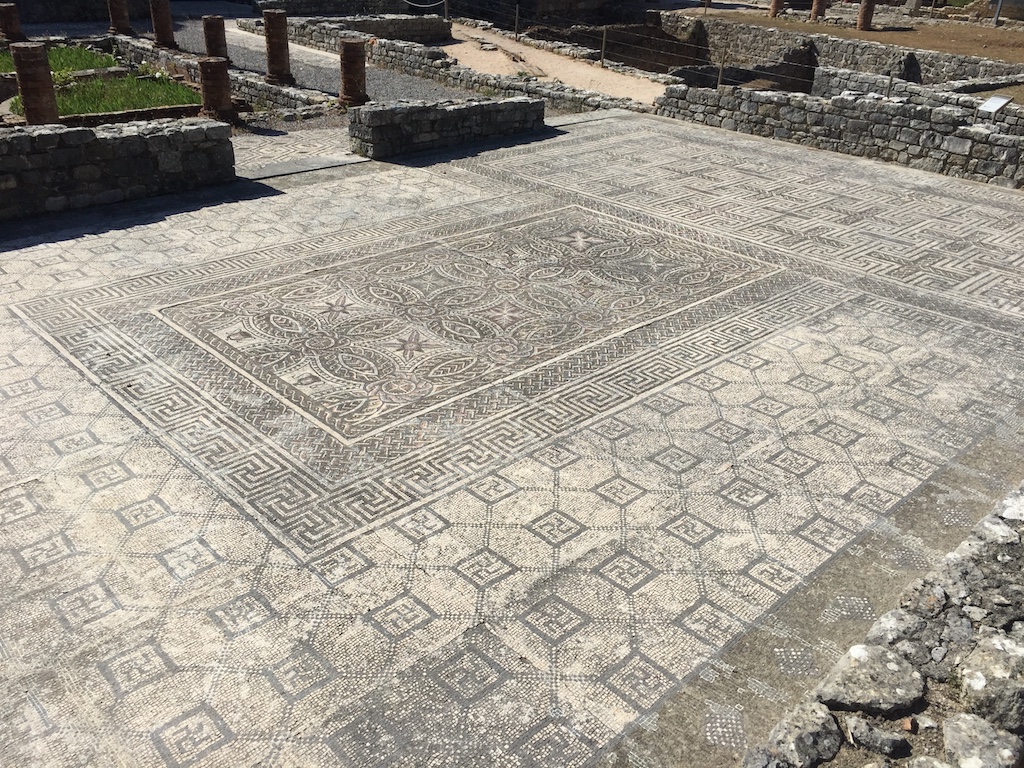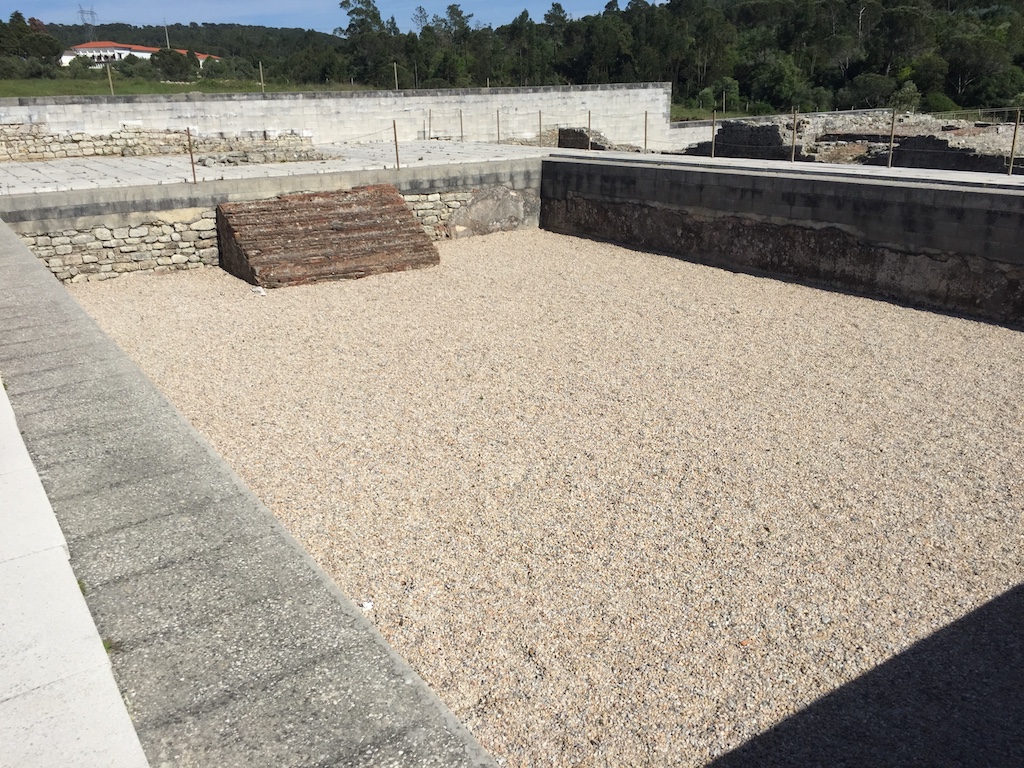 In any case, it is still very valuable and splendid as a ruin.
In addition, there is a museum adjacent to the facility, which can also be viewed at the same time.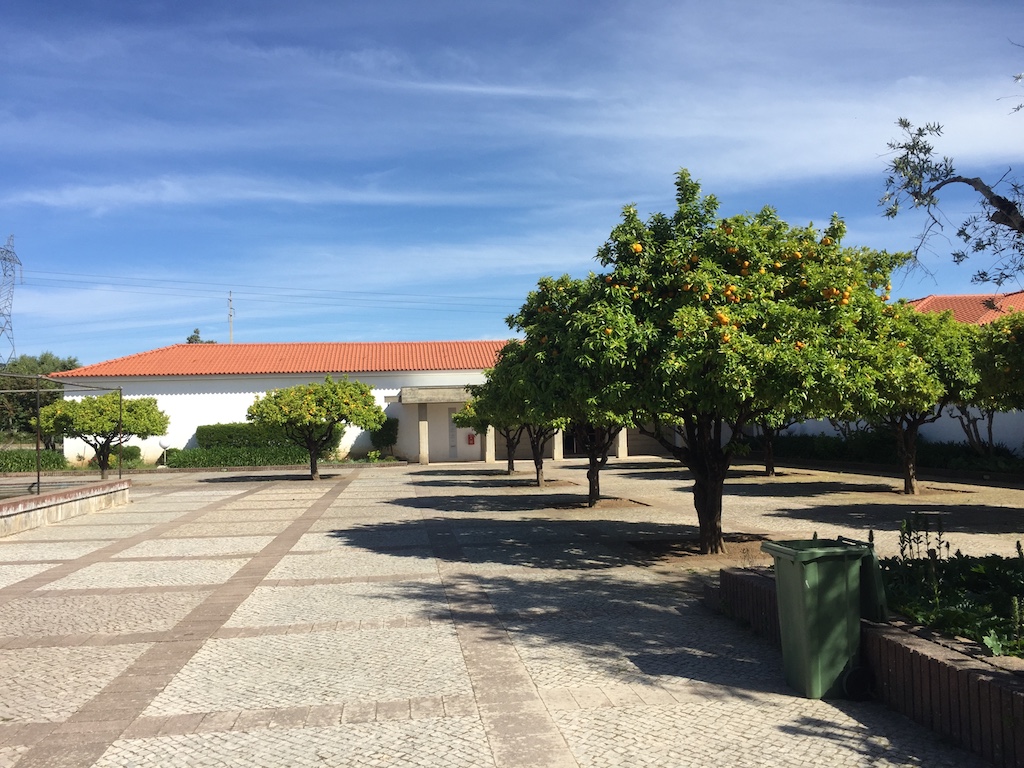 You can buy a ticket at this museum. After seeing the ruins, we visited this museum. We were able to see the valuable excavated items and the mosaic floor which was partially seen in the ruins.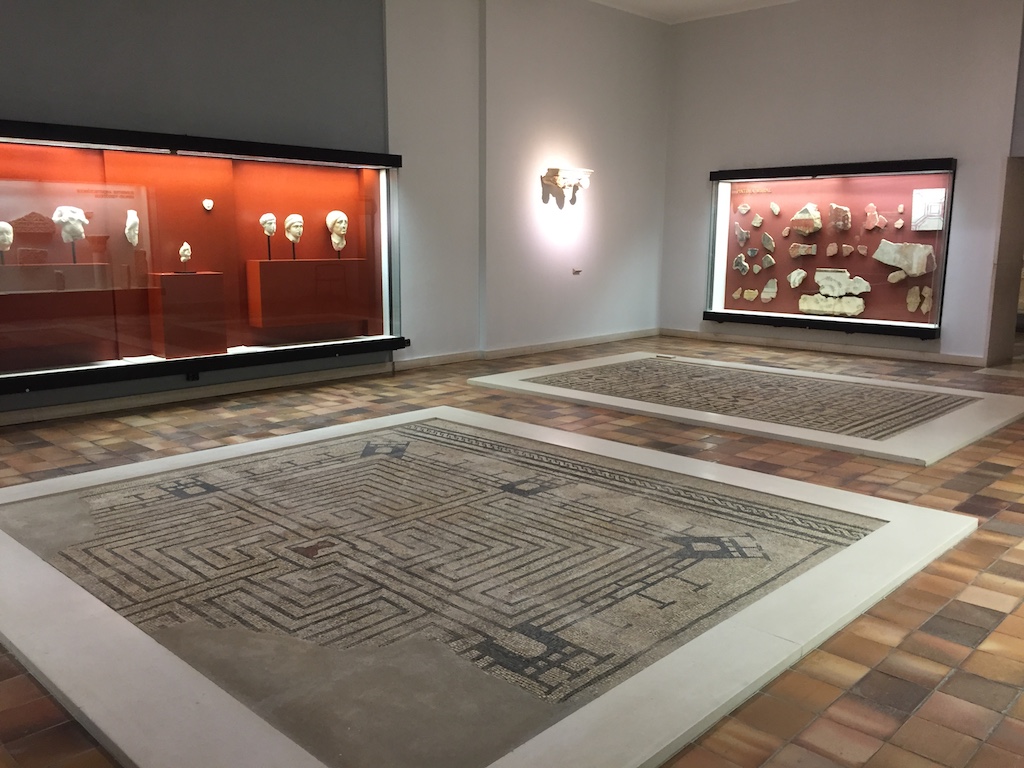 一応コインブラからバスなどで行けるようですが、そうはいっても行きづらい場所。クルマがないとなかなかオススメはできませんが、古代ローマ好き、歴史好きならば十分に訪れる価値のある遺跡だと思います。(続く)