I just kind of check in these days, but actually foursquare has evolved in many ways.
Many foursquare users who live in or near Tokyo may have gotten one of these badges recently.
This is a « badge » that is only available in Tokyo, Japan.
City-specific badges now available
In fact, this kind of badge, which is limited to a region or city, has been created since the end of last year.
So far it looks like we have badges for the following cities.
By the way, I referred to your site here. I'm afraid to say that I used the diagram.
This site is pretty good.
How do I get a badge? Before I go any further.
By the way, what do I have to do to get the badge here?
To understand it…
It is quicker to talk about it if you keep in mind what the
foursquare page
It's like a facebook page, if you will. Anyone can create it since last August.
For example, this is AUDI's foursquare page.

Audi が Foursquare 利用中
"Follow us to unlock the greatest drives in America, insider tips from the USSA ski team, and discover the very best, Audi-approved venues across the world!"
AUDI is still active, but to be honest, I don't see many people actively using this foursquare page. They probably don't know how to use it.
list
I don't remember when this started, but it appeared when I upgraded one day, right?
I was a little surprised to find that the places I often go and the places I added to my to-do list were automatically listed.
Well, for now, it's enough to keep in mind that Venue = You can now register check-in points in the list.
foursquare citiesのページと登録list
さあ本題に戻ります。なんの話をしていたかというと、「都市限定のバッジを得るにはどうすればよいか」でした。
Conclusion.
「foursquare citiesのページにあるlistを確認するとわかる」
is.
This is the « foursquare cities » page.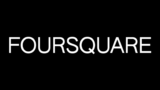 Foursquare
Foursquare is the most trusted, independent location data platform for understanding how people move through the real world.
So here is the list of the registration list as follows.
listに登録されているVenueをチェックインすればよい
例えばParisを見てみましょう。Parisのlistは「La Ville-Lumière Badge」という名前。意味はあんまりよくわかりませんが(笑)
If you look closely, it says this.
Check in to 5 Paris spots on this list to unlock the « La Ville-Lumeére' badge!
So here is the list of check-in points registered in this list.
In other words, if you check in at all five of these locations, you will receive the original Paris badge, « La Ville-Lumière Badge »!
This means that you can get
A record of whether you have checked in or not
By the way, there is a graph like this on the right side of this list page.
So out of the 31 registered locations, I checked in to 6 of them.
The last time I went to Paris was in October last year and this badge wasn't made yet, so I haven't got it yet. I'm going again this year, so I really want to get it.
By the way, if you go to the page of a venue where you have checked in, you will see the following message in the upper right corner
will be displayed.
This is what it looks like in Hagia Sophia where I went the year before last.
By the way, I didn't have softbank's overseas packet flat-rate service at that time, so I checked in using the free WiFi in the square in front of Hagia Sophia…
Use foursquare like a guidebook
This is exactly what foursquare cities is, and if you use this list well, foursquare itself can become a guidebook. Moreover, going to a sightseeing point itself can be fun as if you were playing a game.
I'm going to Madrid this GW too, so I'd love to win this badge!
Of course, you can find the requirements by following the listings on the foursquare cities page.
We'll be there for the whole day, so I think we'll be able to get it unless something goes wrong.
By the way, Barcelona doesn't seem to have one yet. But I'm sure it will be ready by May.
いろいろな使い方ができそうなlistの今後に期待
This list function. In fact, one of the people I follow makes lists of « good curry shops » and « restaurants that look good » and posts them to the public.
I also didn't follow up, but I found these lists.
It's kind of interesting. And I feel a lot of possibilities.
I've never cared for the list feature at all, but if more people and companies take advantage of it, foursquare, which is getting stuck in a rut, could get interesting again.
I think I'll make a list, too.
I hope that foursquare cities will set a good precedent and develop into an interesting location-based social networking service for earning badges and providing word-of-mouth information about good restaurants and good places to eat.
But I don't think many people actually use it to this extent (laughs), but I think there's a lot to learn from foursquare's attitude that they're always thinking of new ways to do things.