Date and Time of Visit: September 15, 2017, approximately 10:00 a.m.
Bellinzona is a very old town located in a valley in the Italian-speaking canton of Ticino in southern Switzerland. It is a World Heritage Site with a beautiful and strong castle and walls dating back to the Middle Ages.
The town of Bellinzona is surrounded by mountains, with the main passes St.-Gothard and Nufenen to the north-east and the open terrain, the town of Locarno and Lake Maggiore to the south-west, making it an important transport hub since ancient times. It has been an important transport hub since ancient times. It was already settled between 5500 and 5000 B.C. and was already fortified during the reign of the Roman Empire. The castle and its walls, which can be seen today, were built between the 13th and 15th centuries.
There are three castles in this city. Castelgrande Castle, which is located on the south side of the city and is the first thing you see when you approach the city at its largest; Montebello Castle, which is located inside the old town side; and Sasso Corvaro Castle, which is built on the north side of the city, on the outskirts, overlooking the old town. When you buy a ticket at any of the castles, you can buy a ticket to see all three castles.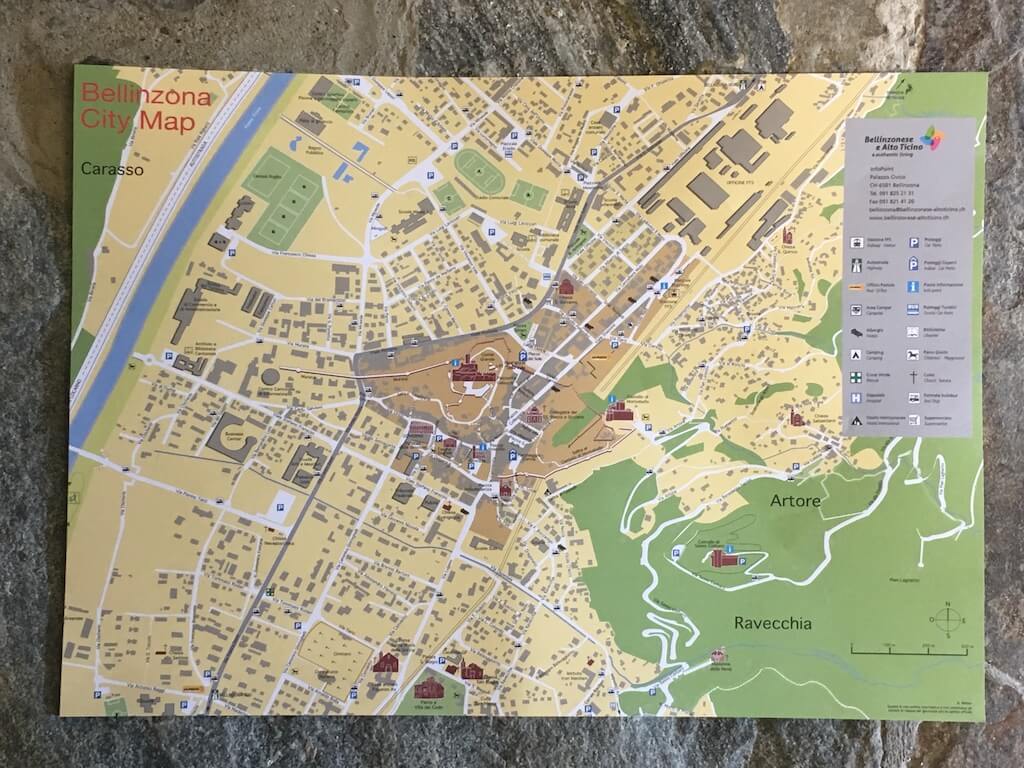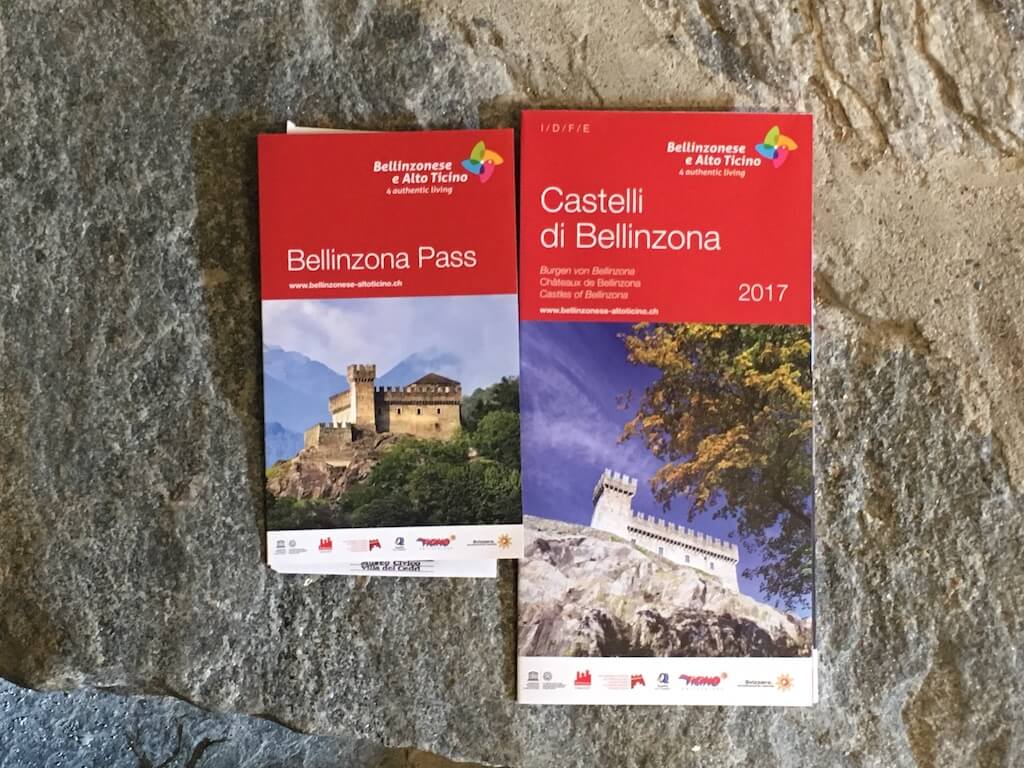 All of the castles are within walking distance of each other, but Sasso Corvaro Castle is a bit further from the old town. It will probably take you more than 30 minutes from the old town. On the other hand, Castelgrande and Montebello Castles can be reached in less than 10 minutes.
Parking was plentiful, especially around the Old Town. But I thought of convenience and went to the old town as usual. As expected, the one in the middle was very crowded. It seems to be a very popular sightseeing spot because it is a World Heritage Site and there are not so many medieval castles of such a large scale and full of romance that can be admired at a glance, even if it is Europe wide.
I visited Montebello Castle first this time, followed by Castelgrande Castle. I didn't go to Sasso Corvaro Castle, I only saw it from the castle I visited or from the old town.
Montebello Castle was in the parking lot where I parked (an underground parking lot almost in the middle of the old town). All the castles are located on the hill, so you have to climb up the hill or stairs. However, since they are in the old town, and since they are old buildings, they are not so big for modern people, and the stairs are not so many steps. From the stairs to Montevello, we could look down on the central cathedral.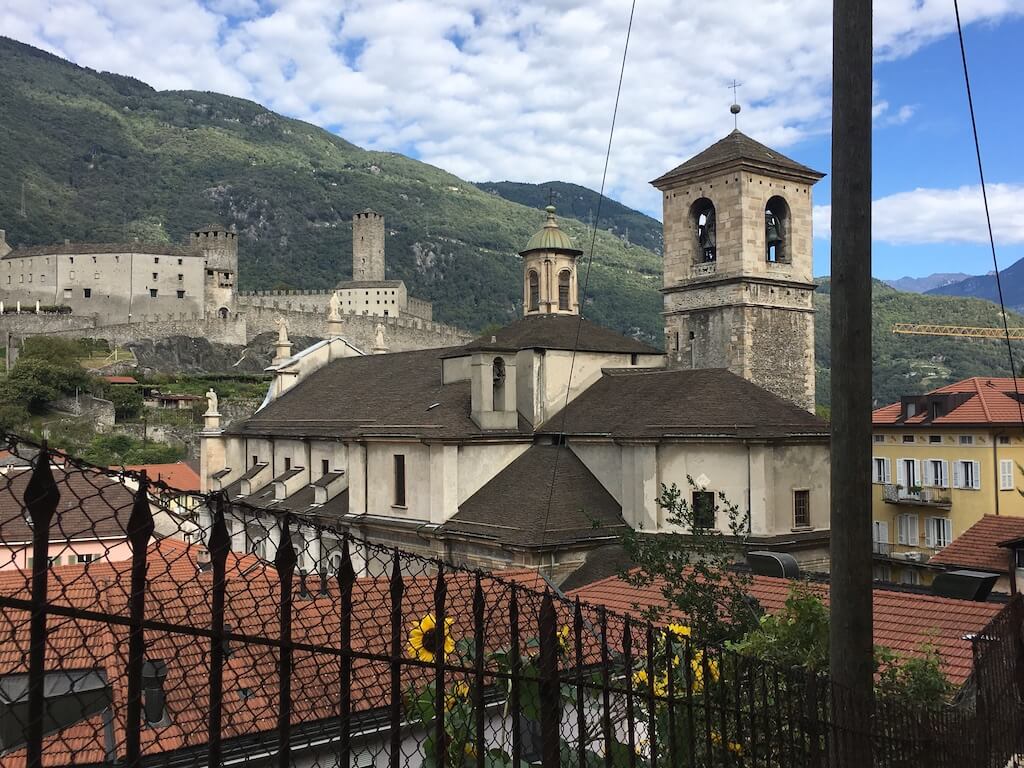 This is a shot of the Montevello Castle we visited first. It was a little museum inside. I think it was prohibited to take pictures inside.
Both Castel Montevello and Castelgrande are on high ground, so you can see each other's separate castles very clearly from each other. These sights are spectacular and impressive. Let's start with Castelgrande from Montevello. I think Montevello has the advantage in the interior and the shape of the castle itself, but Castelgrande is definitely the best from a distance. It's the biggest and most powerful.
Next, I visited Castelgrande. I think this place was also a museum inside. I don't have a photo of the inside. I think it was a display of common weapons. It's been about a year since I visited here, so I can't remember. There were more people on this side.
Now Montevello seen from Castelgrande.
You can also see the old town clearly.
It was past 10 o'clock when I arrived, but it was just before noon because I went around slowly. After admiring the cathedral in the center of the old city, we decided to have lunch.
The only thing we had planned for this day was to go to Bellinzona. The rest of the day, I only planned to move to the German-speaking area where I had been until a few days ago. There seemed to be a lot of places to eat in the city because it was an Italian-speaking area, but I wanted to eat Italian food, so I went to a restaurant that looked like a pasta fast food chain.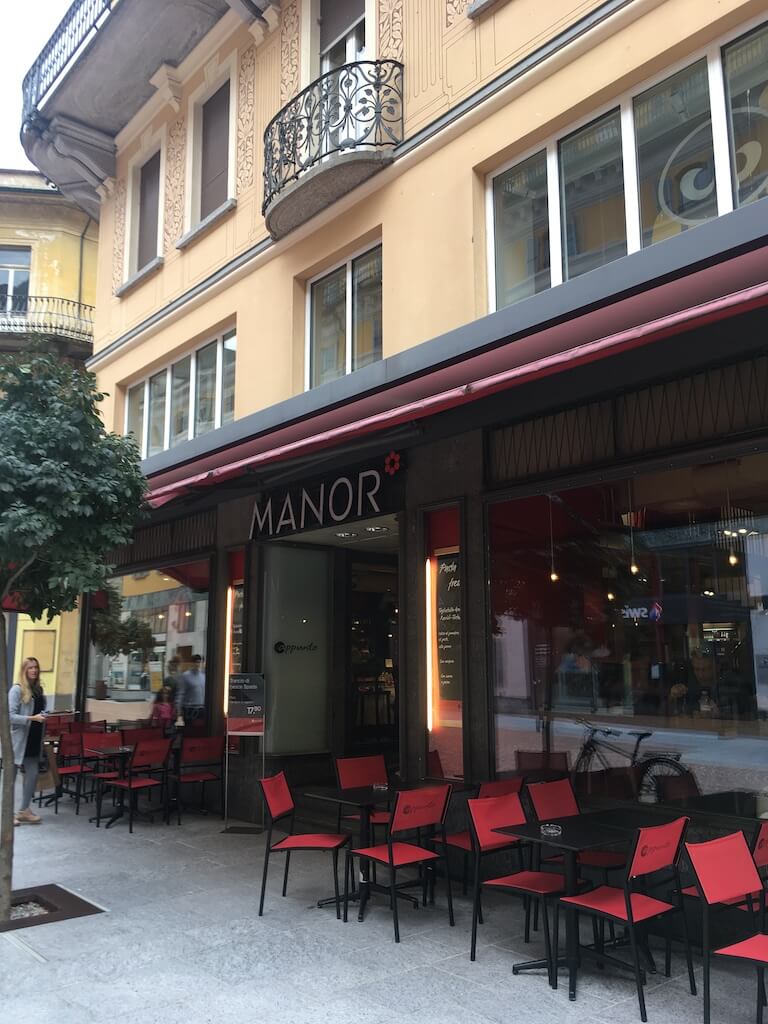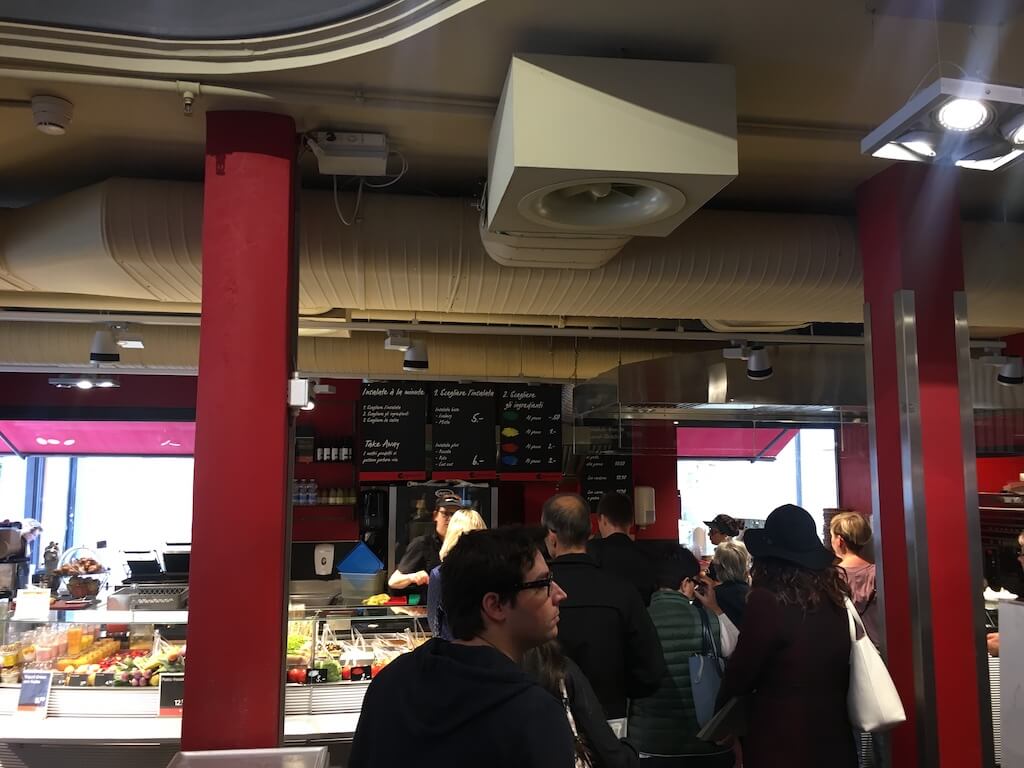 But this place was very good! You can choose from several fresh pastas, several sauces, and I chose the Genovese sauce with cheese and bacon. I chose the Genovese sauce with cheese and bacon. The food was served in a basket with water-repellent paper instead of plates, which was very ecological. The food tasted very good too.
I wonder if this chain style will be popular in Japan. Speaking of the pasta style chain, it's been a long time ago, but I've been a customer of theirs several times in France. I haven't seen it recently, but I wonder if it's gone…
Bellinzona is a magnificent medieval romantic town. The old town is also beautiful. It's definitely a must-see when visiting Swiss-Italian speaking countries.