Date of visit: April 24-26, 2017, 3 days and 2 nights
I'm behind on updates these days. I have to work hard.
The biggest place to visit in the first half of your trip to Portugal is undoubtedly Porto. Porto is one of the most popular tourist destinations in the world. It is also recognized as a World Heritage Site. As you can see from the top photo, I'm sure many of you have seen this scene in photos.
I came to this city in the afternoon of the third day of my Golden Week trip. It was about five o'clock in the afternoon.
We stayed in an apartment in the middle of the old town.
First, let's talk about where to stay. We were planning to stay in Porto for at least two nights, but we'd ask when that would start before and after our visit, and as always, we'd decide on the dates and where to stay locally. Of course, the reservation was made on Booking.com. I was able to fix the schedule of my visit relatively early, so I made arrangements the day before the visit instead of the day of the visit.
In most cases, the apartment manager will contact you via Booking.com. In most cases, the manager of the apartment will contact you via Booking.com and ask for your arrival time, check-in and check-out time, how to get the key, whether you have a car and parking information.
This time, check-in is not until 8pm, and it's about a 50-minute car ride from our last stop in Braga (to be introduced later, of course) to here in Porto. I was able to leave Braga by 5:00 p.m., so I could check in without any problem. However, there was a big traffic jam around the Old Town of Porto, which is a World Heritage Site, as expected. After all, I was able to park in the old town around 6:30pm, and it was only a few minutes walk from there to the apartment, but the location shown by Google Maps was a little vague, so I got lost and ended up checking in around 7pm. But I'm glad I made it in time.
今回お世話になったアパルトマン:RVA – ポルト セントラルフラット (ポルトガル ポルト) – Booking.com
The building where the manager is located is in the next building. I was wandering around with my luggage, but I was finally able to get in touch with the manager from inside.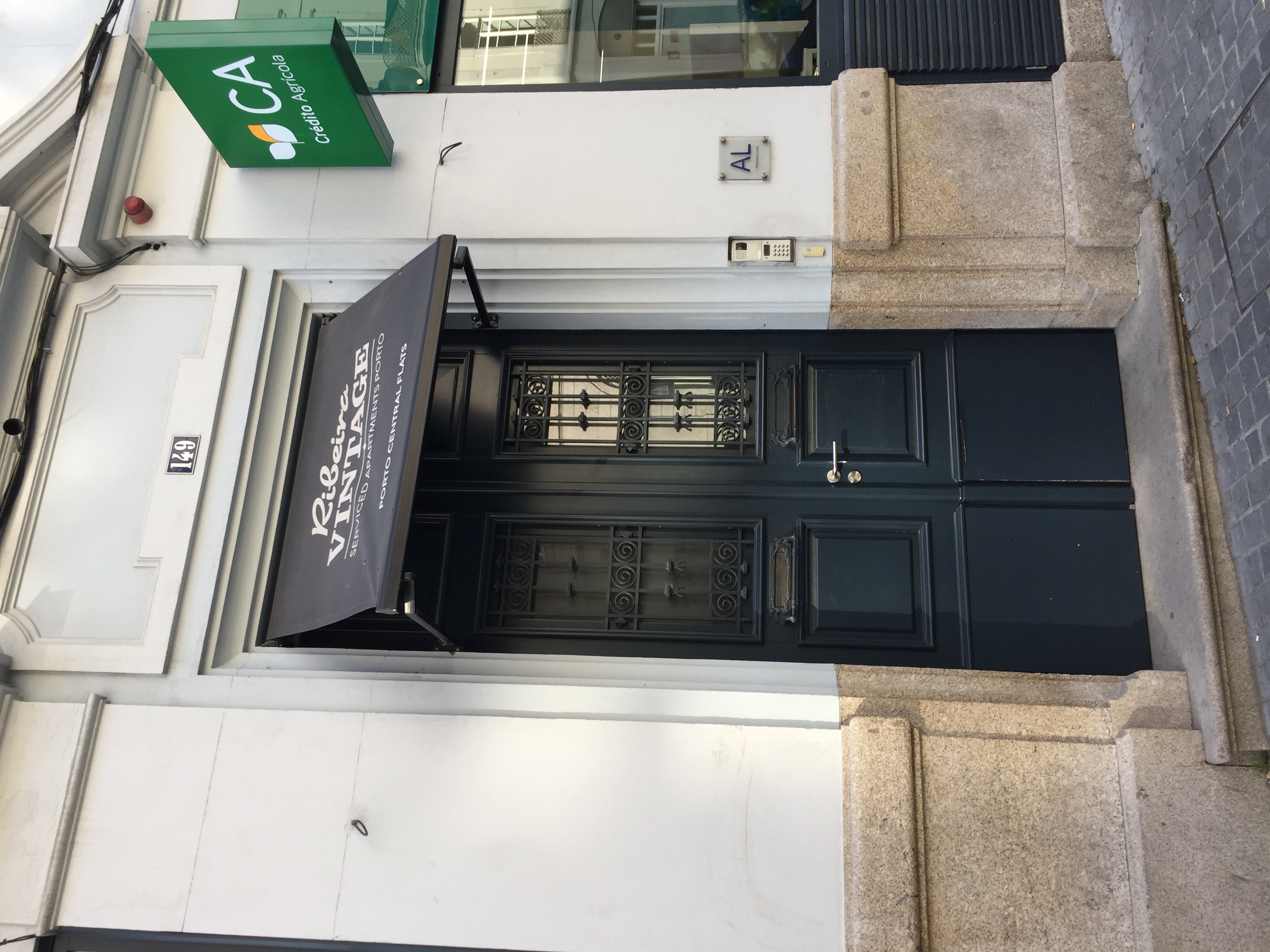 Well, this apartment was managed by a group of college girls who were very lively. They all spoke fluent English, and of course they were used to being treated like tourists.
He explained how to use the apartment, what time to check out, then gave us a tourist map and brief recommendations based on it, and a nearby supermarket.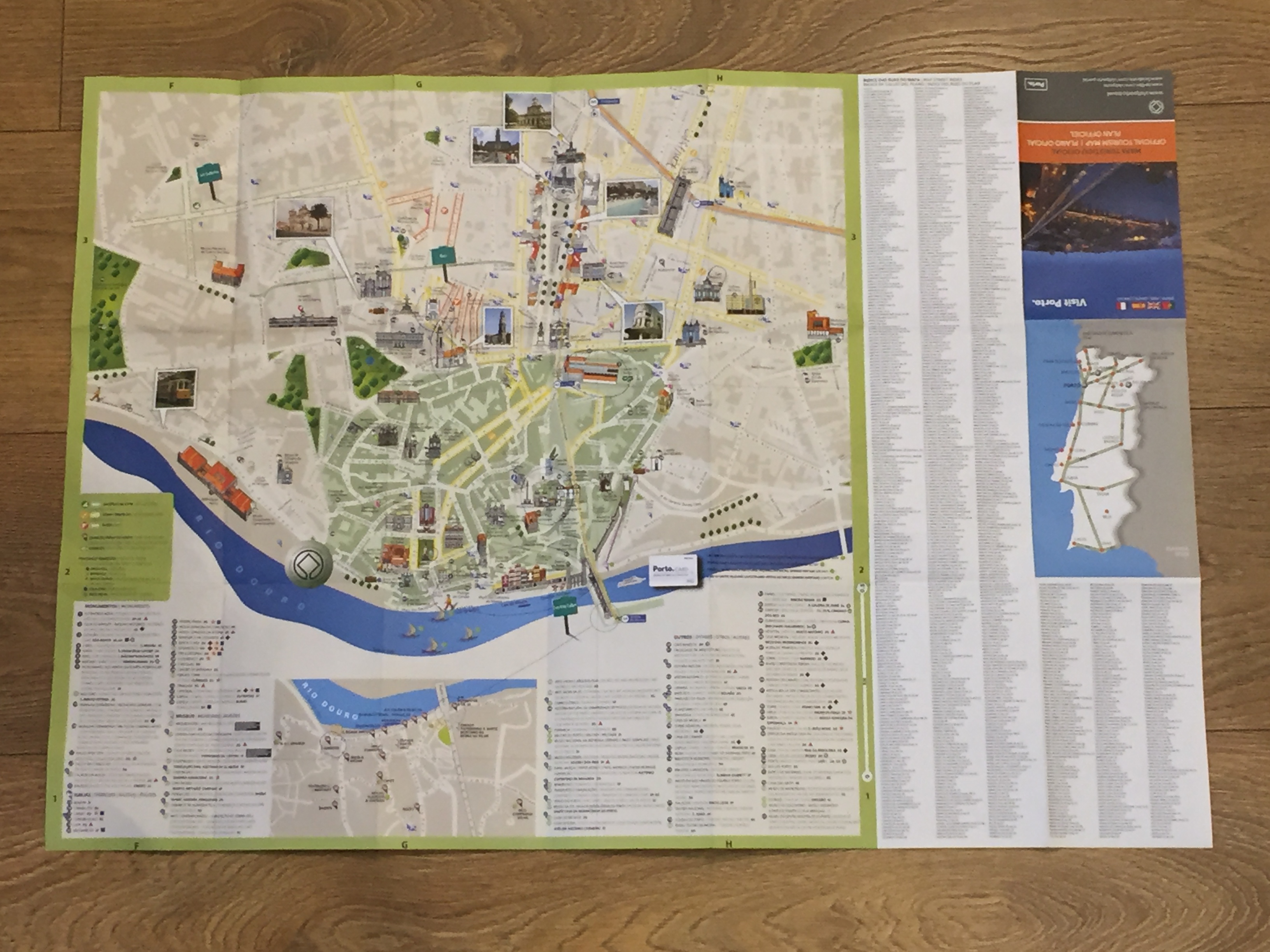 He also handed me a list of recommended restaurants in the area.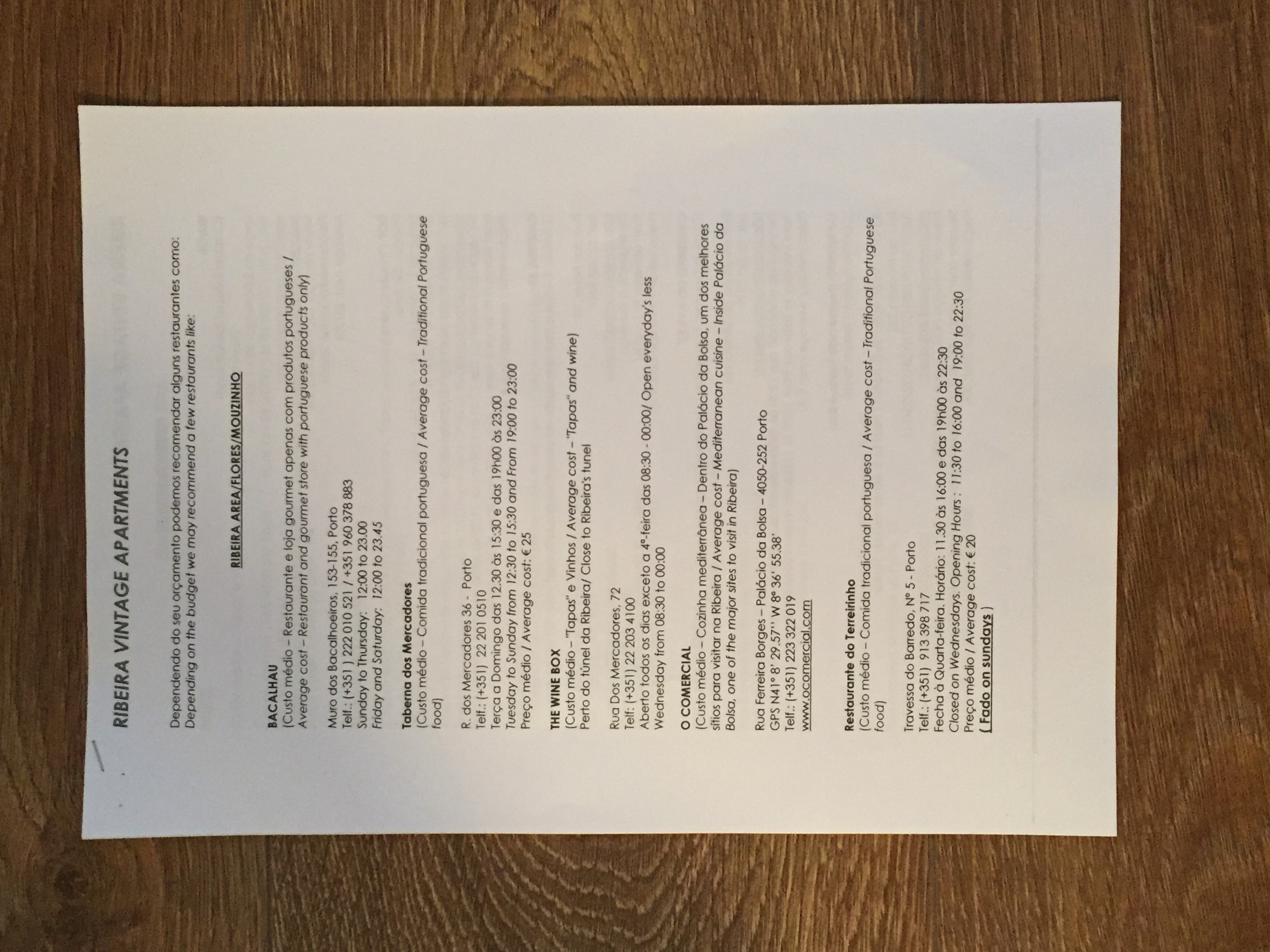 Pre-arranged parking in the old town centre
By the way, when the manager of the apartment contacted me, he also told me the location of a convenient parking lot near the apartment, i.e. in the old part of Porto. He told me where I could find a convenient parking space near the apartment, in the old part of Porto, with this polite message (in English, of course).
It's better to meet us at the reception (09:30h – 20:00h) – Rua Mouzinho da Silveira, 155 – You can park on the sidewalk in front of our door just to take out the luggage. There are 2 parking's nearby: one, 2 minute walk (15?/17? 24h) https://parclick.com/pt/estacionamento-porto/saba_ribeira; and another 1 minute walk (15?/17? 24h), https://goo.gl/maps/xTYW2HdmEbn.

PLEASE buy the parking tickets online so you can get the best price possible!!!

Parking SABA Ribeira in Rua do Infante D. Henrique, Porto | Parclick

Car park located in the Ribeira district of Porto, next to the São Francisco Church and the Infante dom Henrique Gardens. The River Duero is a 2-minute walk awa...
In addition to the location, we were also advised that it would be cheaper to pre-register online, along with its reservation URL.
駐車場ののURL:Parque de estacionamento em Rua do Infante D. Henrique na Oporto | Parclick
« Saba is a parking management company that operates mainly in Spain and Portugal.
It is like « Times » in Japan. First of all, you need to go to the website and enter the name of your country and city to find a parking place. In my case, I had already been told the location of a parking lot near my apartment and was sent the URL with the search results, so I was able to start the process right away.
The website was not very easy to use, but it is really convenient to pay by Paypal or card easily. So I wasn't sure how cheap it actually was, but it looks like I was able to book successfully.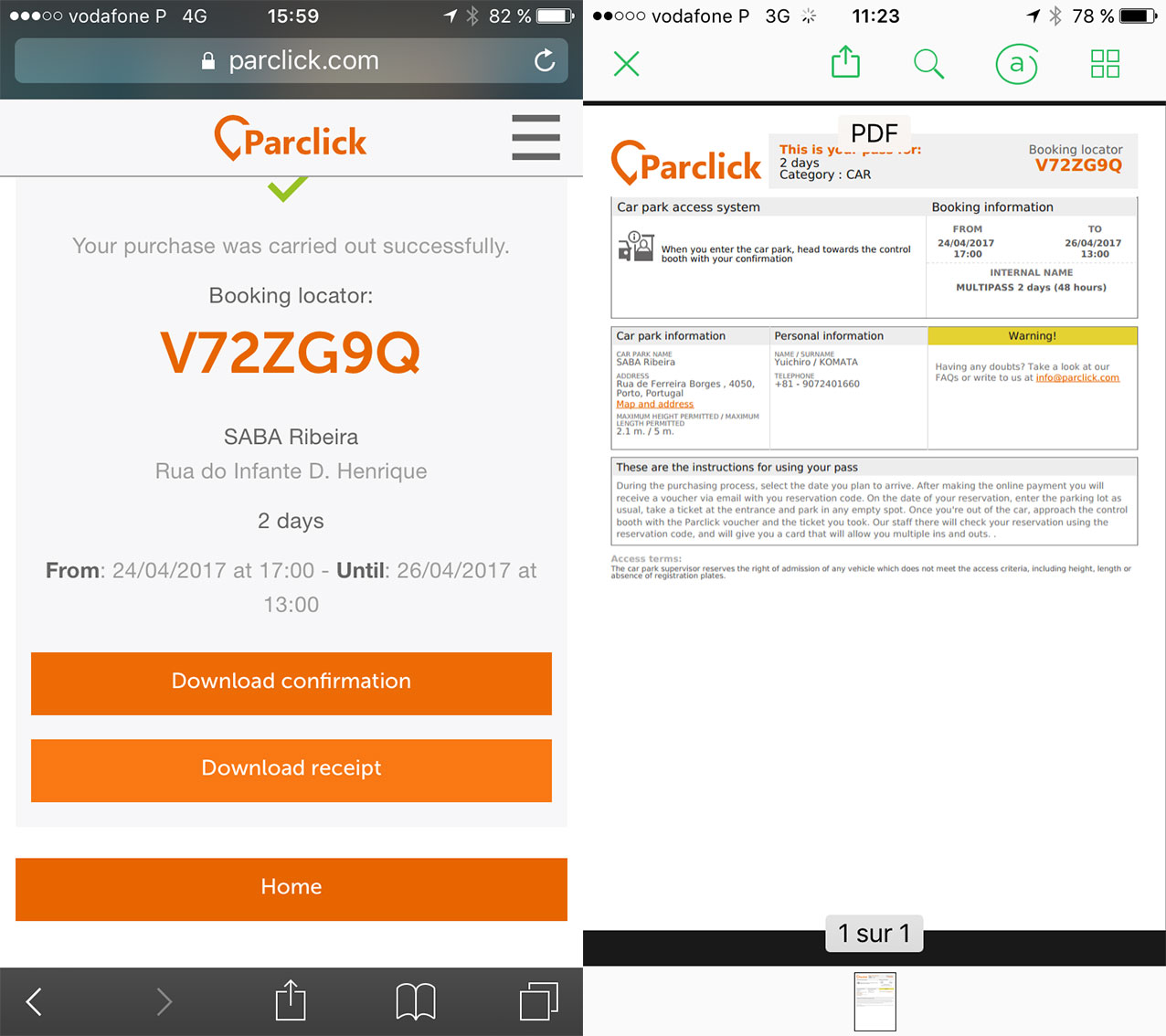 I did this procedure on a bench in front of a church in Braga. A smart phone is very convenient. It is indispensable.
Now, how do you use this reservation information locally? Present it? I was not sure when I arrived how to do it. Anyway, I received a ticket at the entrance and entered the car. I parked my car in the open space. It was a fairly large parking lot, but it was not too deep, and I found an empty space near the exit for pedestrians by chance. I was able to park here.
On the last day of our stay, when we were paying for our parking, we went to the manager's office at the entrance of the parking lot and presented the pdf of our reservation that we had saved on our phone (see screenshot above) to the clerk, who immediately checked the file booklet with the reservation list printed on it. I was able to make a reservation without any problems, and since I had already paid the fee online, I had the parking ticket I received at the entrance upon arrival changed to another parking ticket and was able to leave the parking lot without any problems.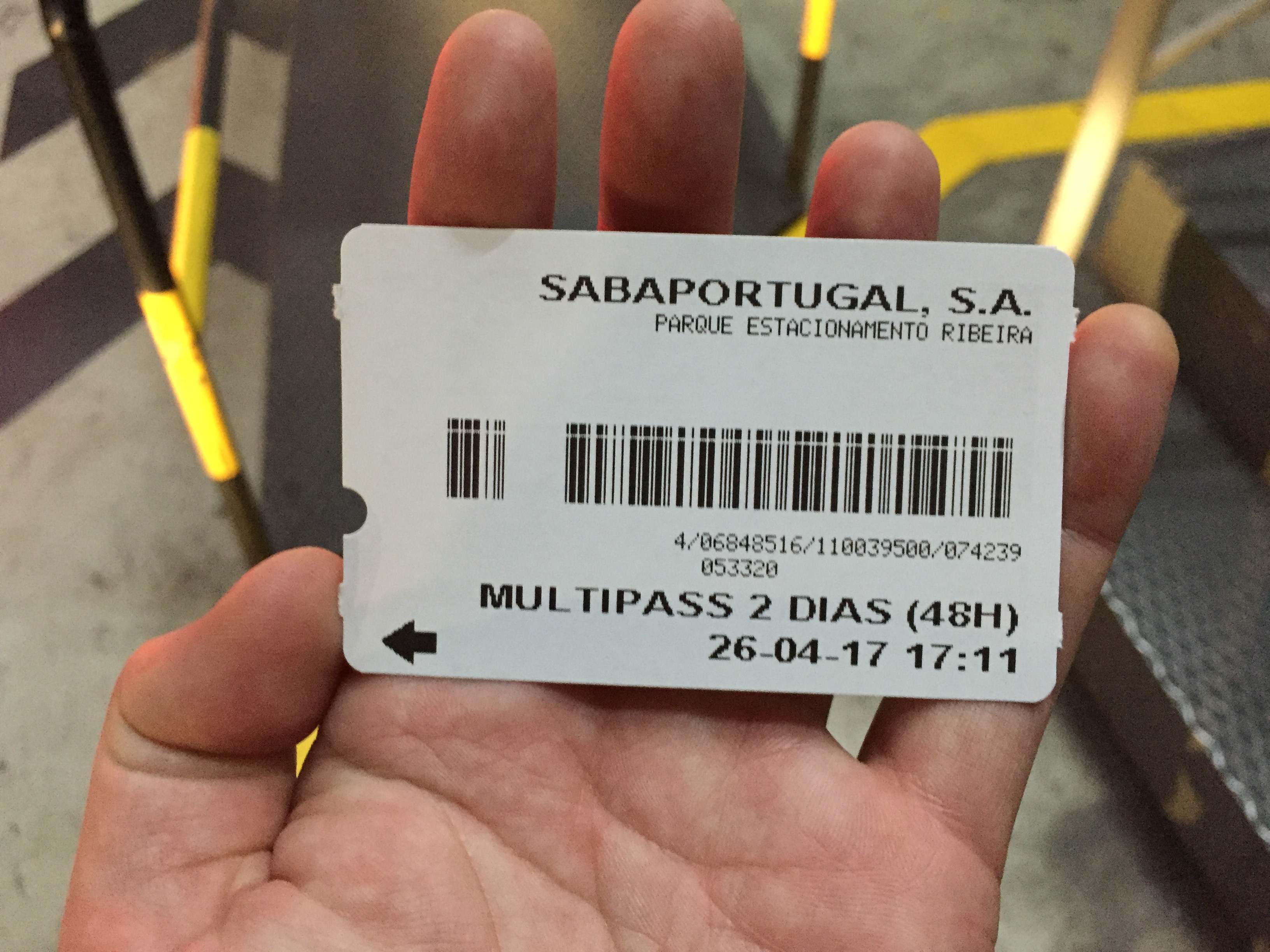 The parking fee was not cheap, but I found it very convenient to use the Internet and the procedure was smooth. It is a relief for travelers to have such a system. I have to share it.
Trouble on arrival: fall in old town, hurt ankle…
It was also colder than I expected in Porto, and I suddenly started to shiver, probably because I was very anxious about the future of my trip, so I decided to cancel the sightseeing and go back to the hotel to rest.
On the first day of arrival, enjoy Portuguese cuisine at
However, as I relaxed in my room and slept a little, the shaking stopped and I began to feel better. My ankle wasn't too serious, and there was some damage, but I was back to being able to walk well enough. As I get better, I get hungry. We went to the so-called downtown area near the mouth of Porto and decided to have a rather late dinner. The time was around 21:00, I think.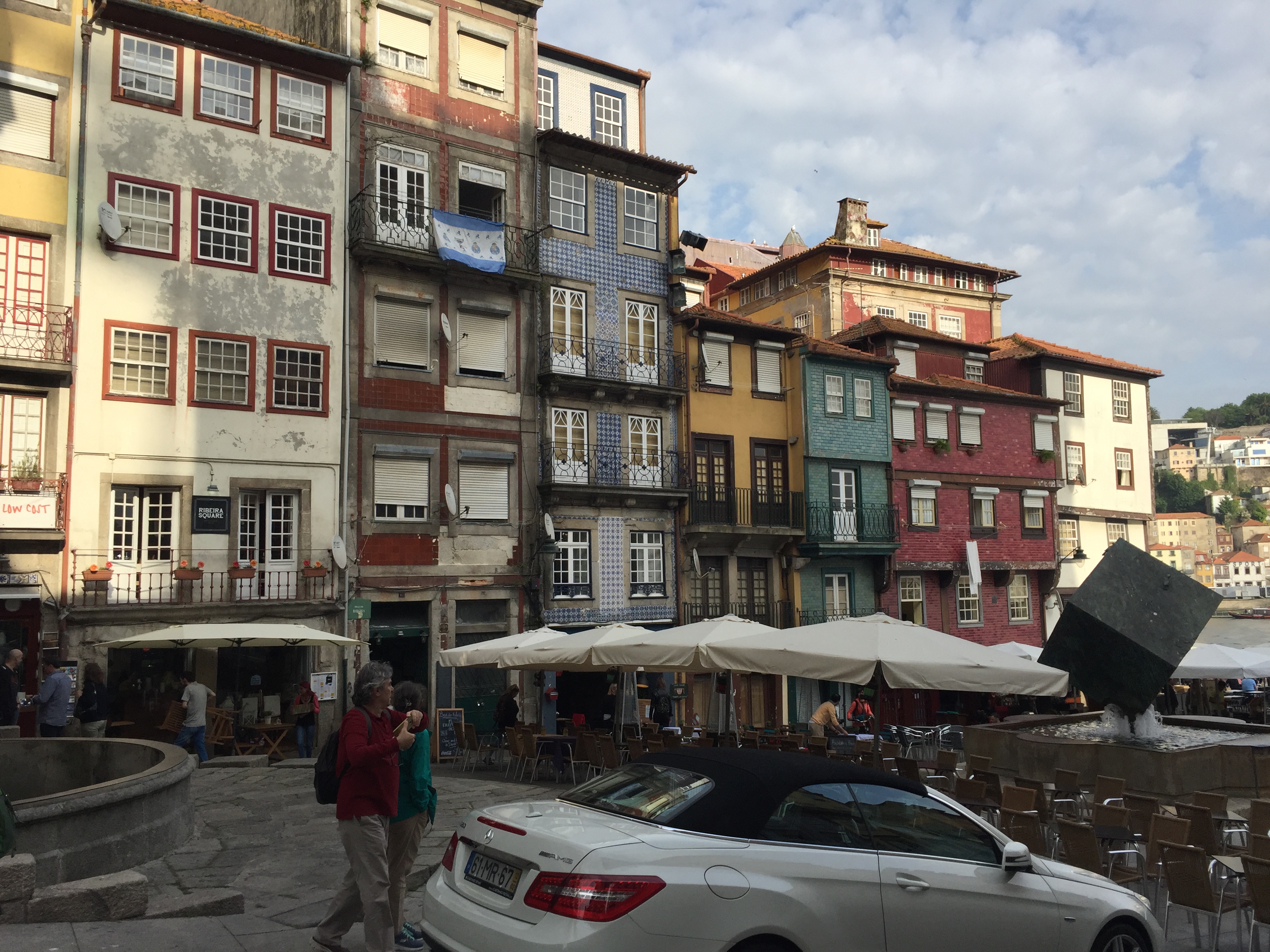 By the way, it was the first time for me to stay in Portugal on this trip. What impressed me was that the wine (Douro wine) was very tasty, and the Porto wine, which I got as a service, was actually the first time for me to drink, and it had a very elegant sweet taste.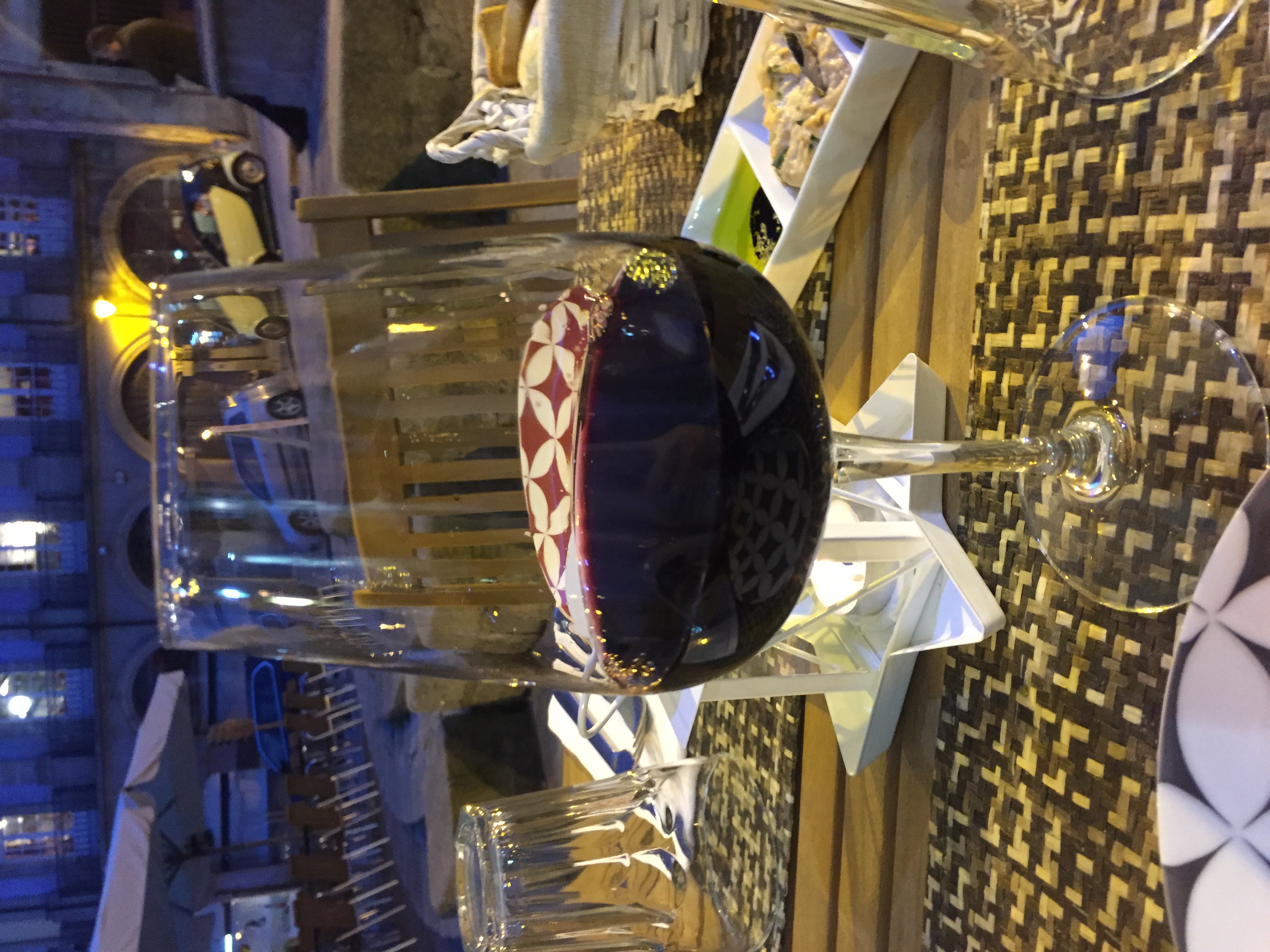 We also had a very nice dinner at a restaurant the next night. I'll leave the details of our meal in Porto for another time.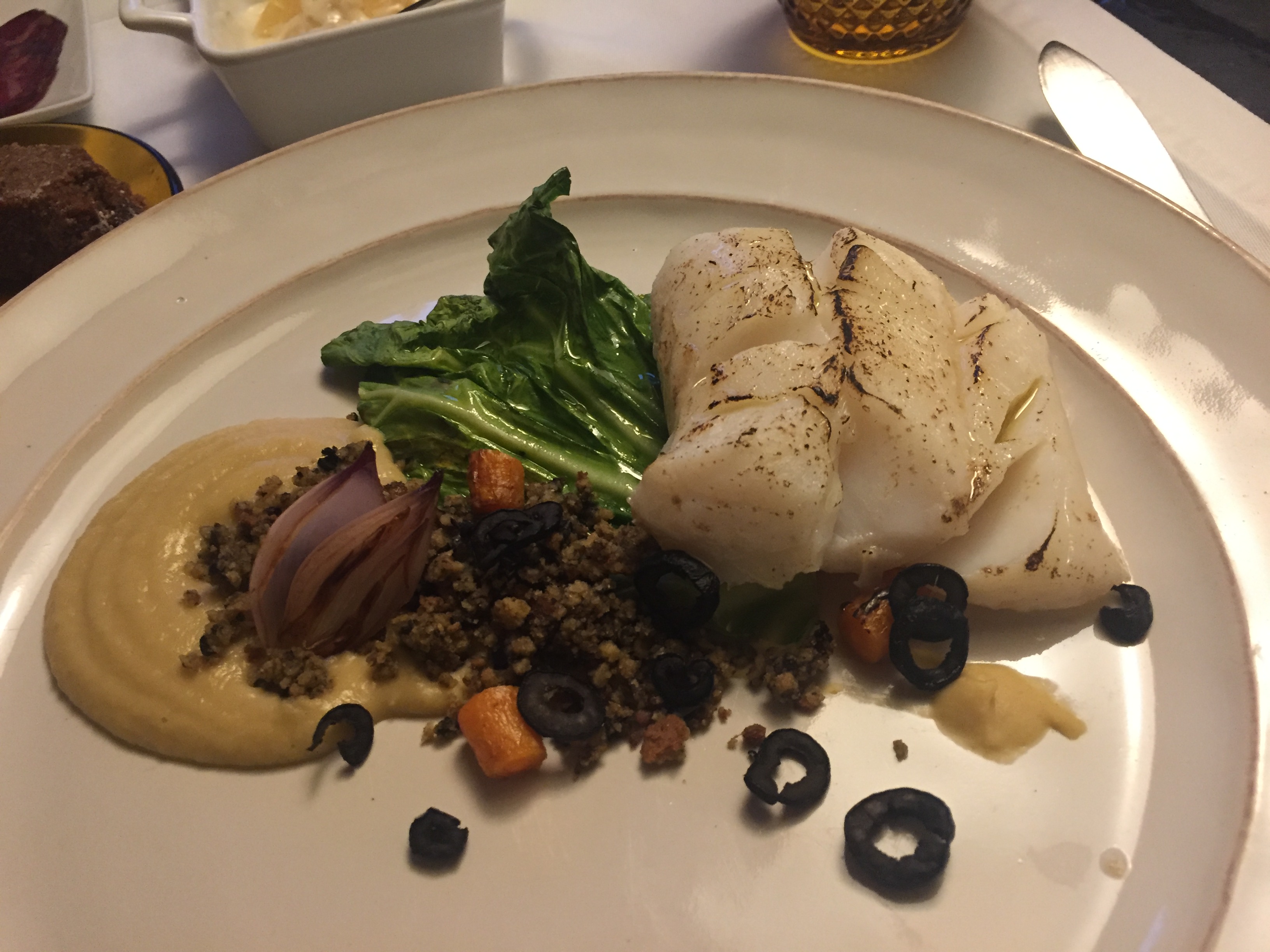 Any of the Porto wines were served after the meal!
Porto wine (port wine) is one of the specialties of Porto. I've never been a big fan of after-dinner drinks, but when you're in this city and you're served it after dinner without saying a word, you can't help but drink it.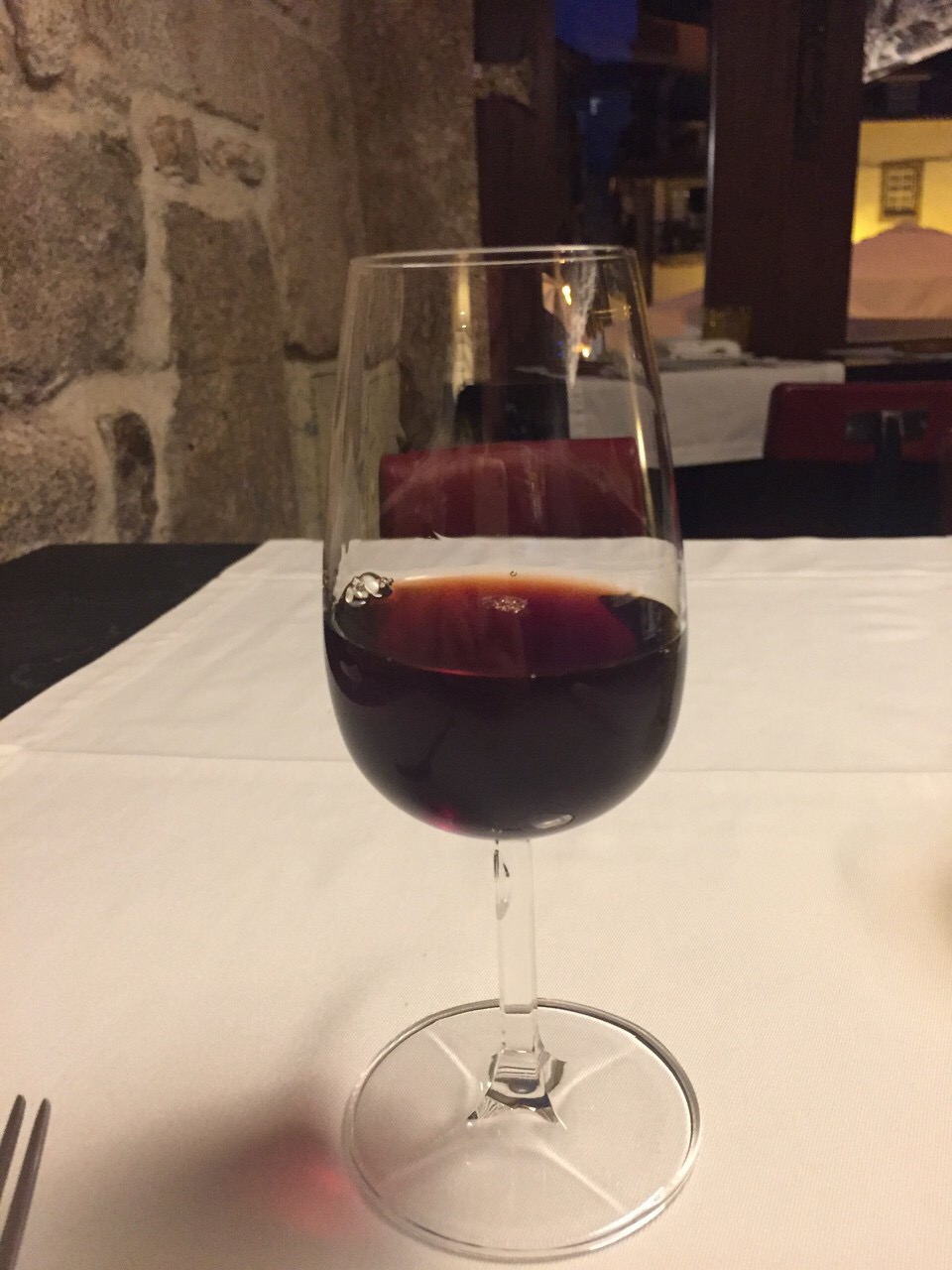 But this port wine, which I drank for the first time in my life, has a very elegant sweetness, but it's still very sweet. I think I might be addicted to it. I didn't like so-called after-dinner dessert wines, noble rot wines, and ice wines very much. But this port wine may have changed my mind.
I will tell you more about port wine in World Heritage No.3, which will be written after this article on Porto.
このポルト編、やはりというか長くなりましたので、次回もこの続きにしたいと思います。次はいよいよ観光編。