Visit Date: September 24, 2017
I've been to France many times before, but I never had a chance to stop by Nantes, so this was my first visit. I realized that Nantes was the only place I wanted to visit that day. There were several places I wanted to visit, but this time, I only visited the center of the city, and introduced the city briefly with photos.
It was farther than I expected from Rochefort to Nantes. It was just before noon when we arrived. So after we found a parking lot safely, we had lunch at this restaurant we found on TripAdvisor.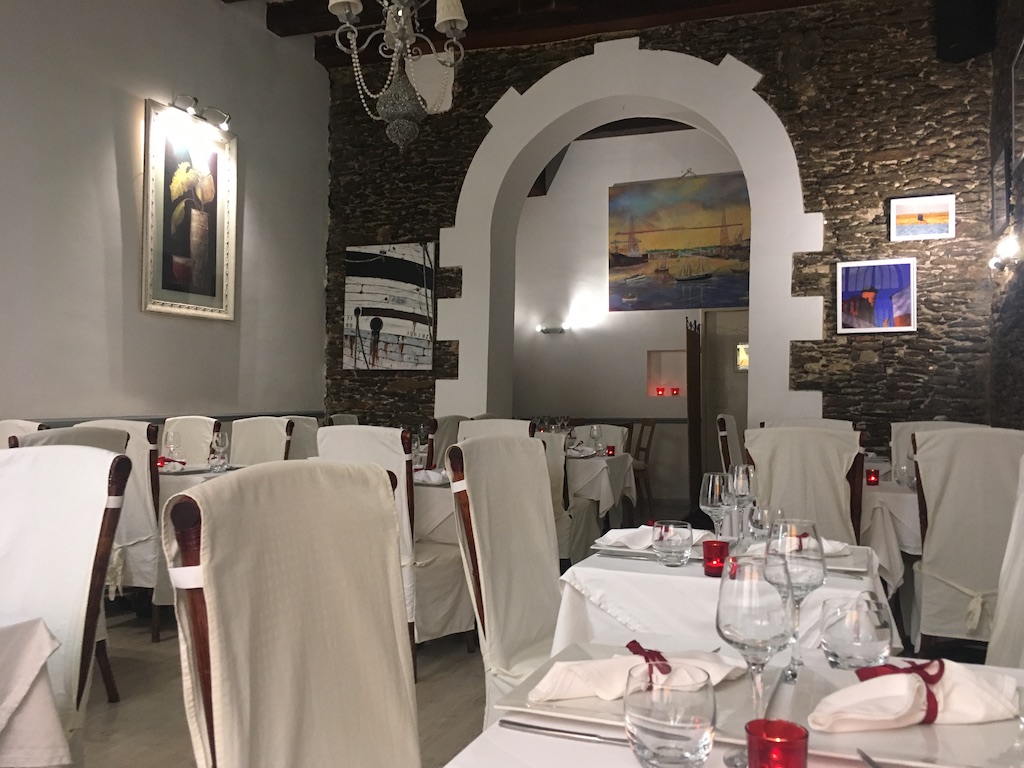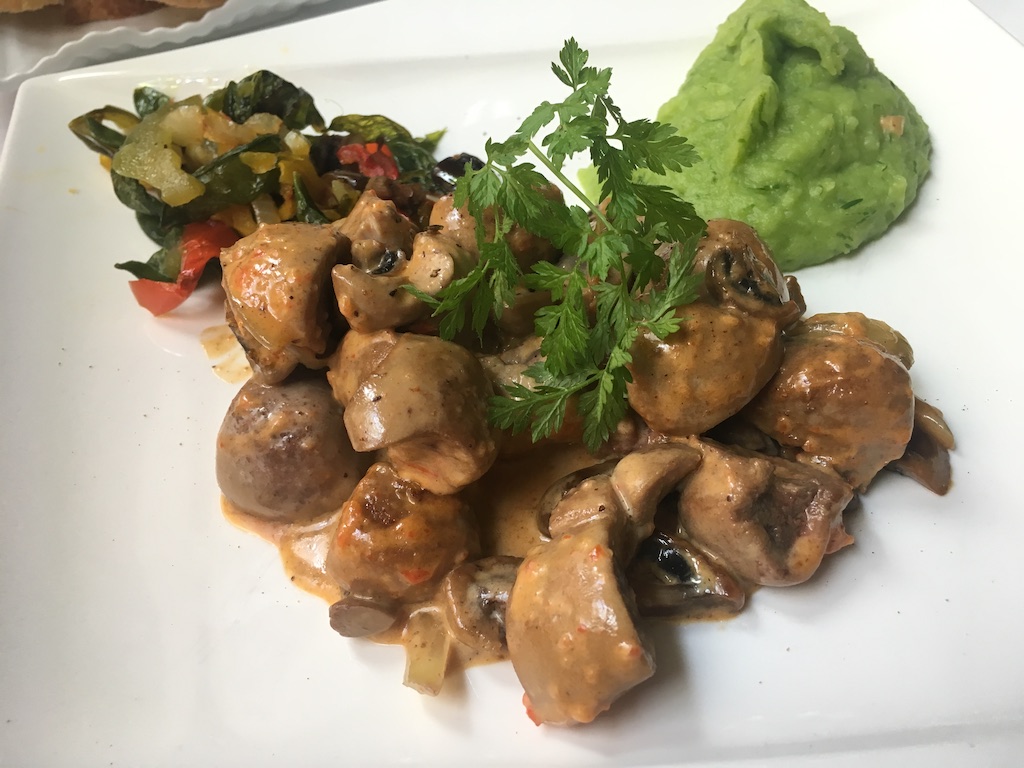 We had a liver dish, but I forgot what they call it there.
We had time to drink a glass of wine.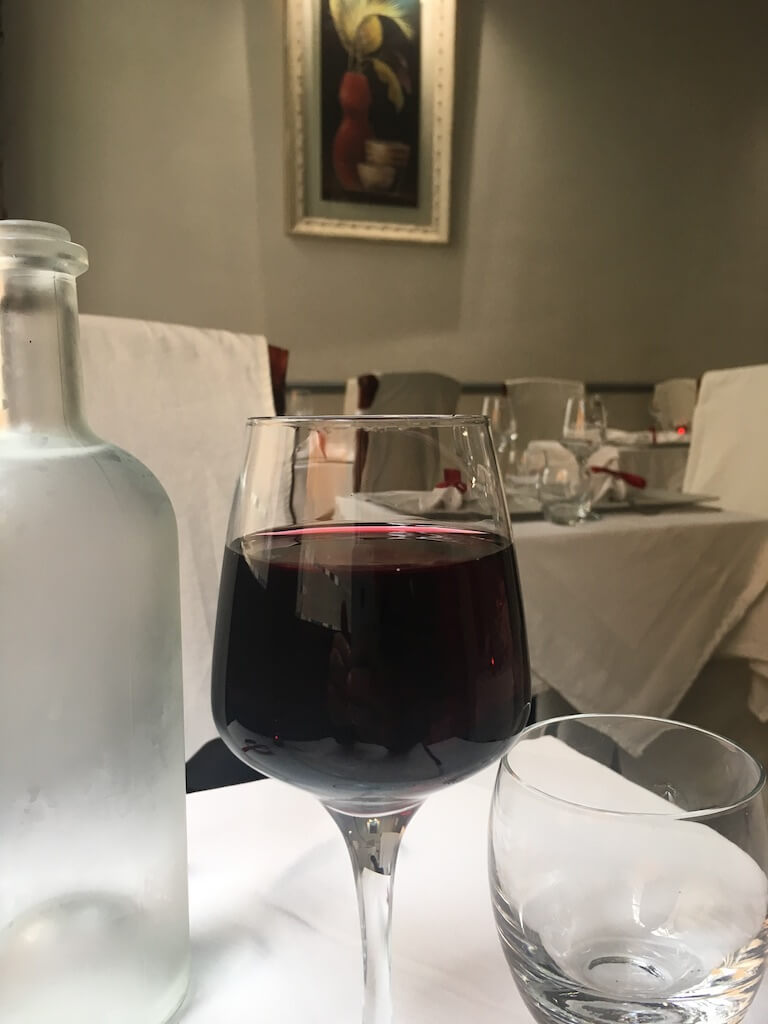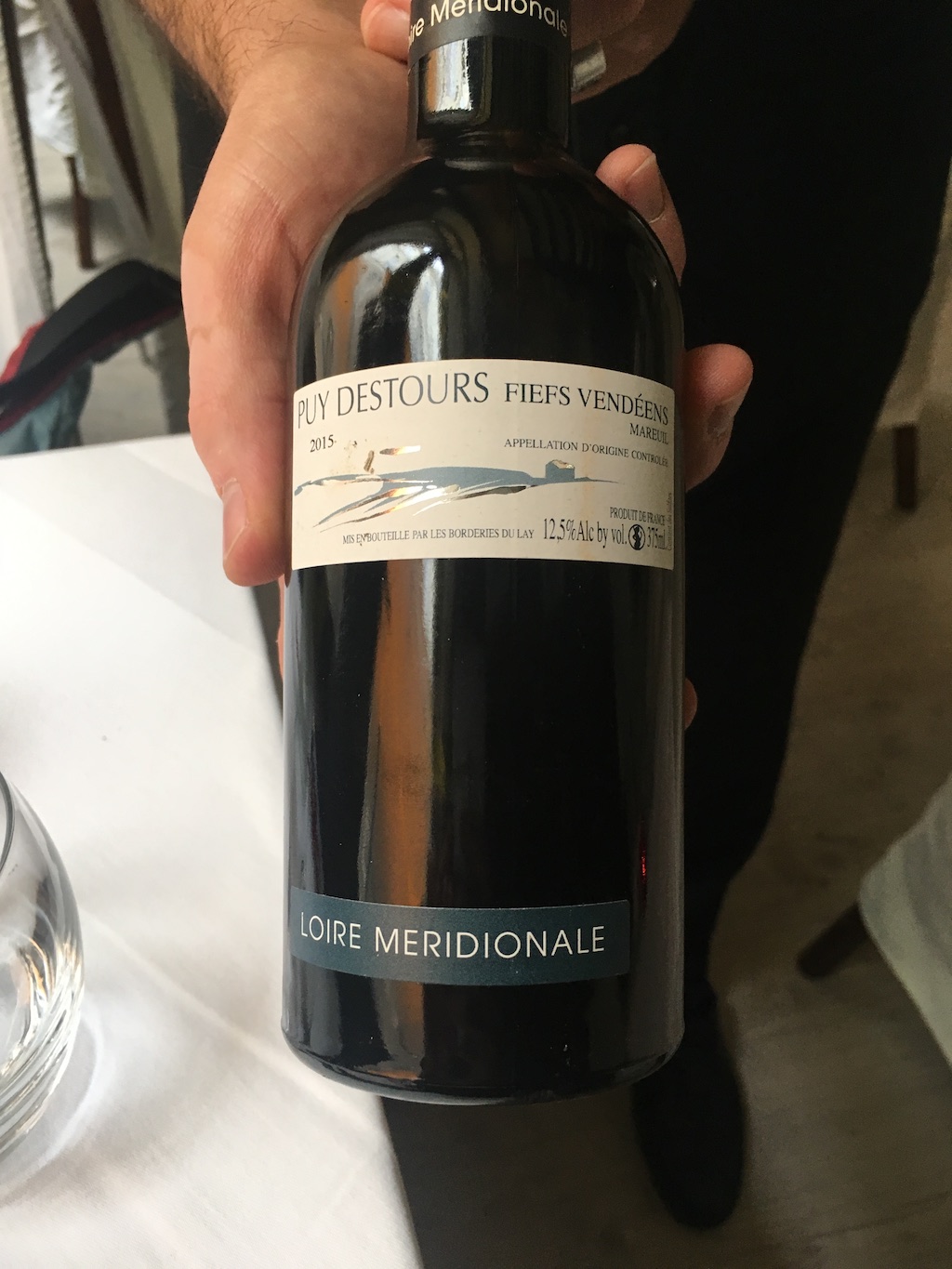 After dinner, we took a leisurely stroll around town.
The water mirror Miroir de l'Eau was also in Bordeaux. It was very popular among children. It was a beautiful day.
There is also a castle in the center.
We also went to the Cathedral.
Because it was Sunday, there was an event like this in the central square. It was an amusement park. It was very crowded. Surprisingly, it was just like the stalls you see at Japanese festivals.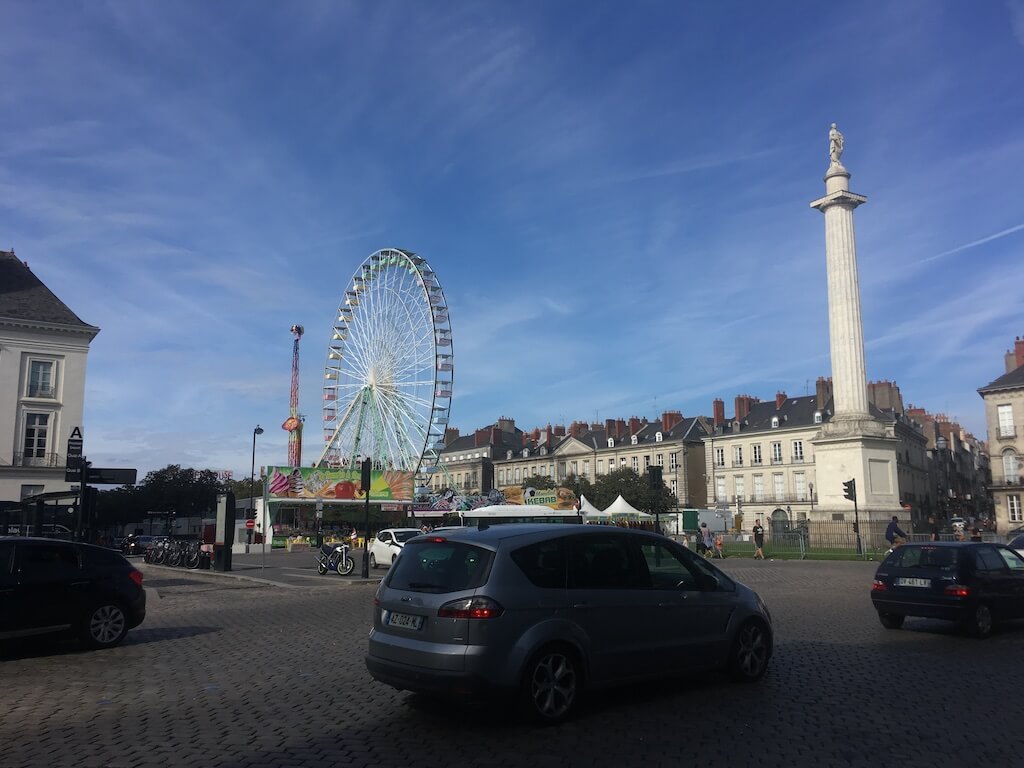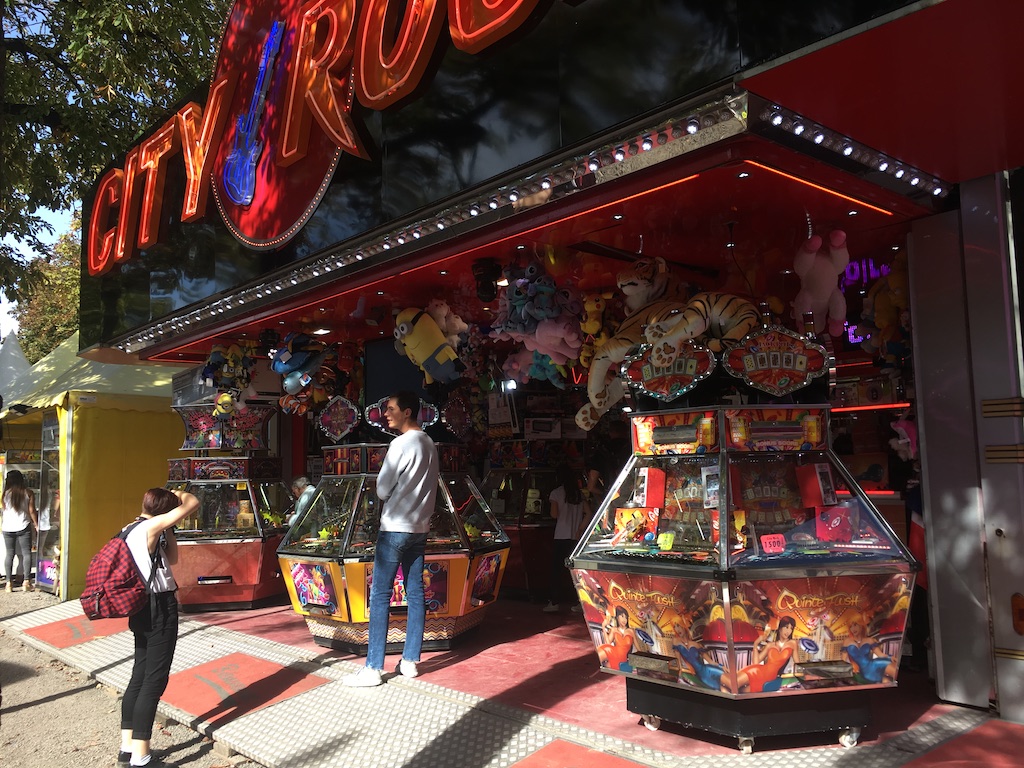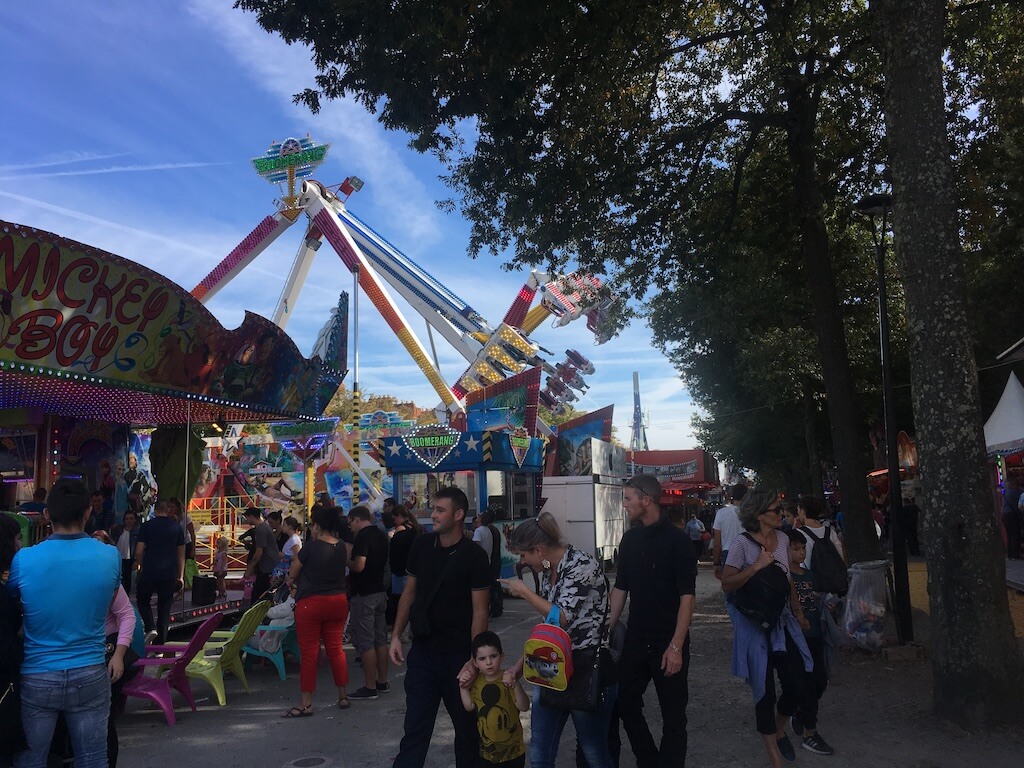 Then to the museum.
The collection of baroque, modern and contemporary art is very rich. There was also a wide range of works by famous and local painters.
There were also many sculptures. There are many fine museums in France even in provincial cities.
The commentary card was also substantial, though only in local English.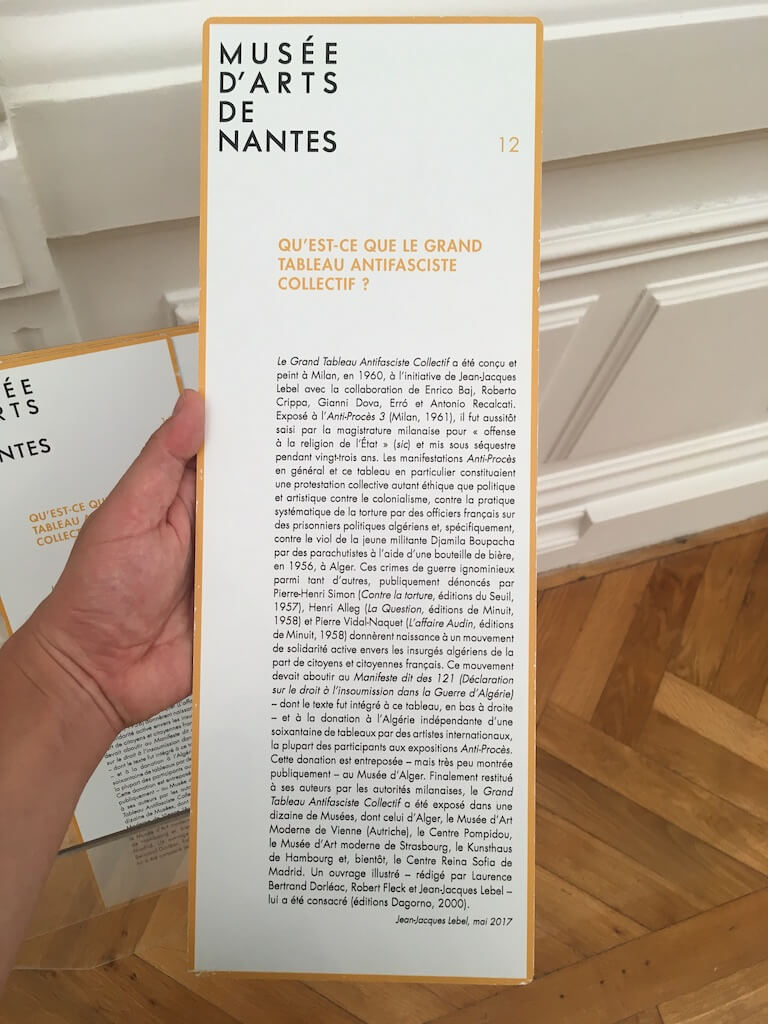 Coincidentally, a concert of contemporary music was held in the lobby of the museum. It was contemporary music, or environmental music, or something like that.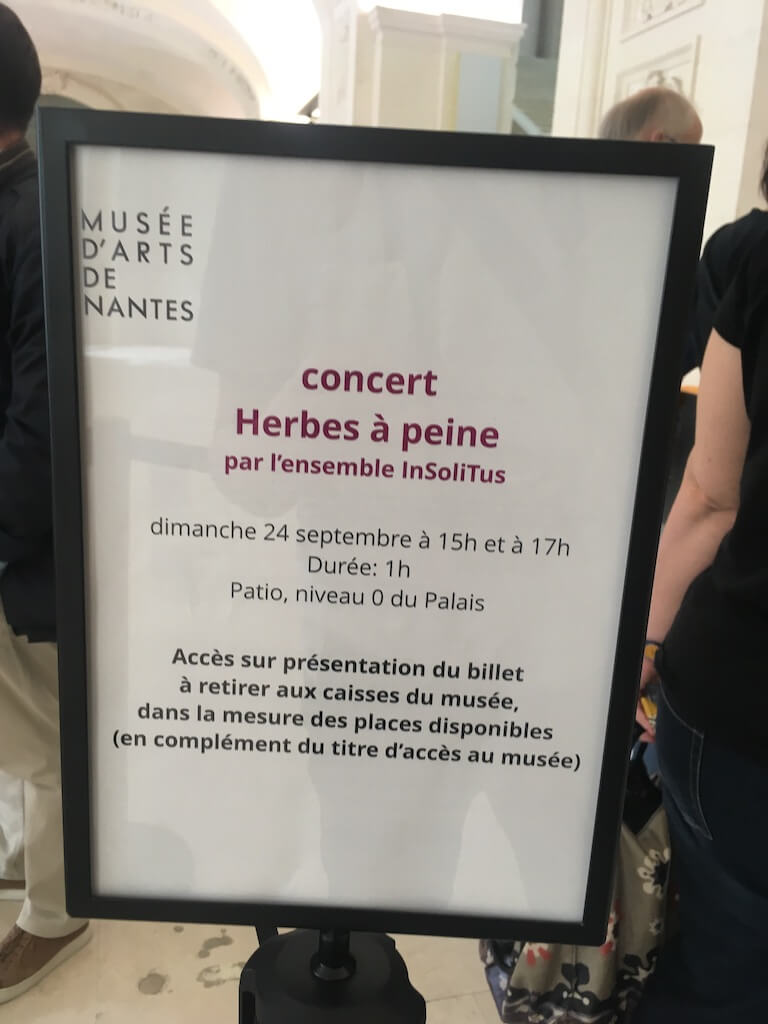 It was around 5 o'clock in the evening when I noticed. We had to leave Nantes early because we had less than one week to go back home and we wanted to visit some cities in Brittany. It is a better city than I expected, so I would like to visit again. As usual, this time, I think it was just a preview.
As the birthplace of La Folle Journée, Nantes is a city with a high level of musical culture. There are also some good museums in the suburbs, so I would like to visit them next time.