We have been renting a car in Europe for 12 years now. In the beginning, the purpose of this trip was to travel to the area which is difficult to access by train, but now it is not too much to say that driving is the main purpose. No, of course, sightseeing is also an important purpose.
Rentals on Rentalcars.com
This time I rented a car at Barajas airport in Madrid, Spain. It was arranged by rentalcars.com which has become familiar to me recently. I often hit Avis these days.
ご参考:格安レンタカー  最安値保証  すぐに予約! – Rentalcars.com
By the way, rentalcars.com, this site is under the umbrella of Priceline Group, a company that operates the world's largest travel portal site. Priceline's most famous site is Booking.com. I've been working with this group for more than 10 years.
Now, in Japan, it is normal to be able to specify the car model in advance, but in Europe, it is impossible. But in Europe, it is impossible. In the past, I have been able to rent a car as specified. However, you can specify the class of the car, such as economy or compact.
It was my first time in SEAT.
Now, the model offered this time is called Leon by a manufacturer called « SEAT ». At first glance, you may read it as « SEAT », but it is read as « SEATO ».
It is probably not an automobile manufacturer in Japan. Ceato is a popular car maker in Spain, and now it belongs to Volkswagen Group. So you can see this car often when you drive in Spain. I think you can see it in south of France, too.
When I first started driving in Europe, I often wondered what kind of car it was and where it came from when I saw the emblem of this company.
Driving performance and interior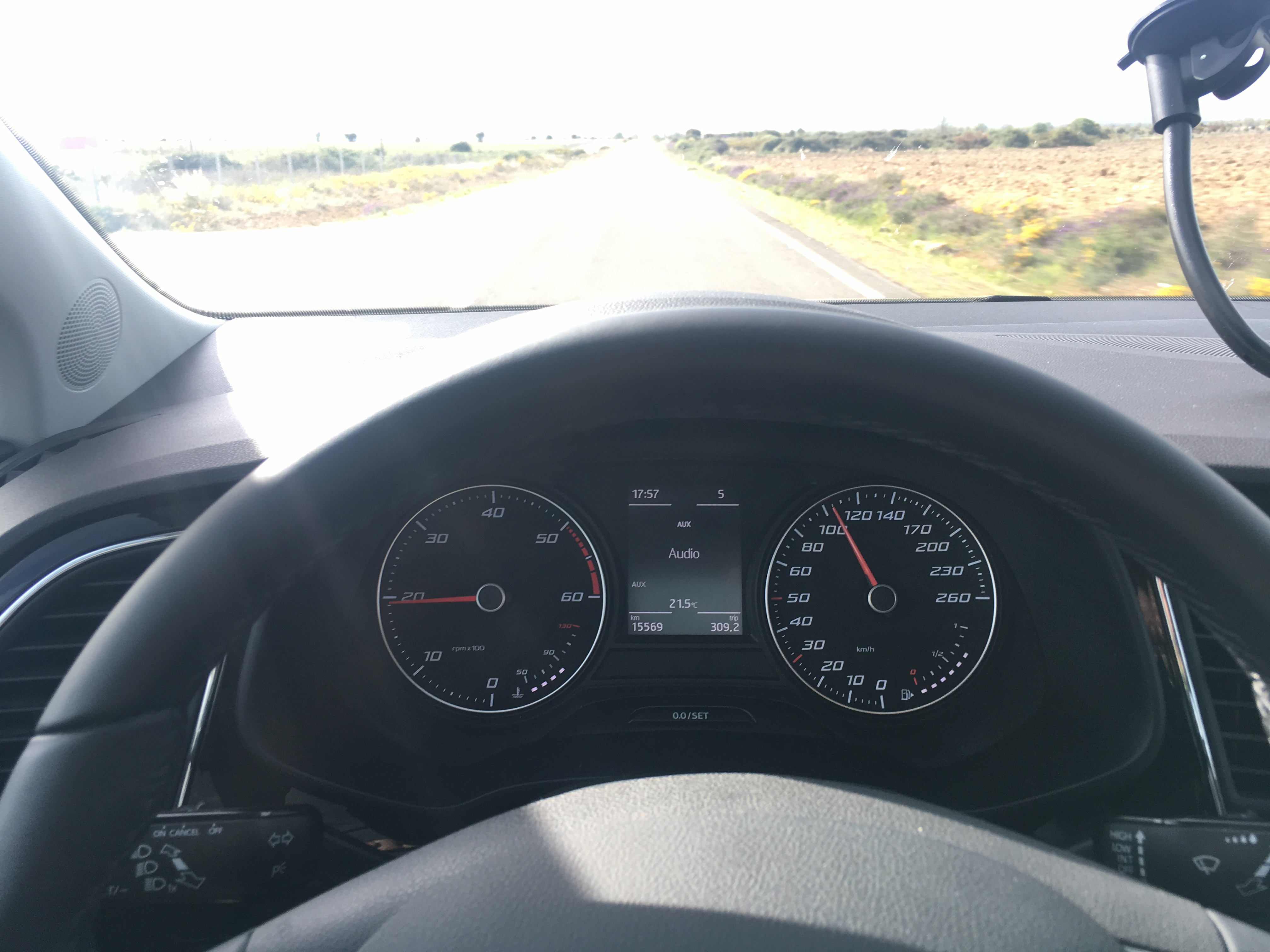 How about the driving? I had the impression that the steering wheel was a little soft, but if I put it in 5th gear, it became firm and I could drive at high speed without anxiety. There is no problem of acceleration. And it is easy to turn more than I expected. Especially, it is easy to back up. But to be honest, it was just a normal car with no other features. I think it is the best for rental car.
As for the interior, it was comfortable. The trunk was large and easy to use. In addition, the dashboard was Bluetooth enabled, so I was able to drive while listening to Spotify songs that I had installed on my iPhone.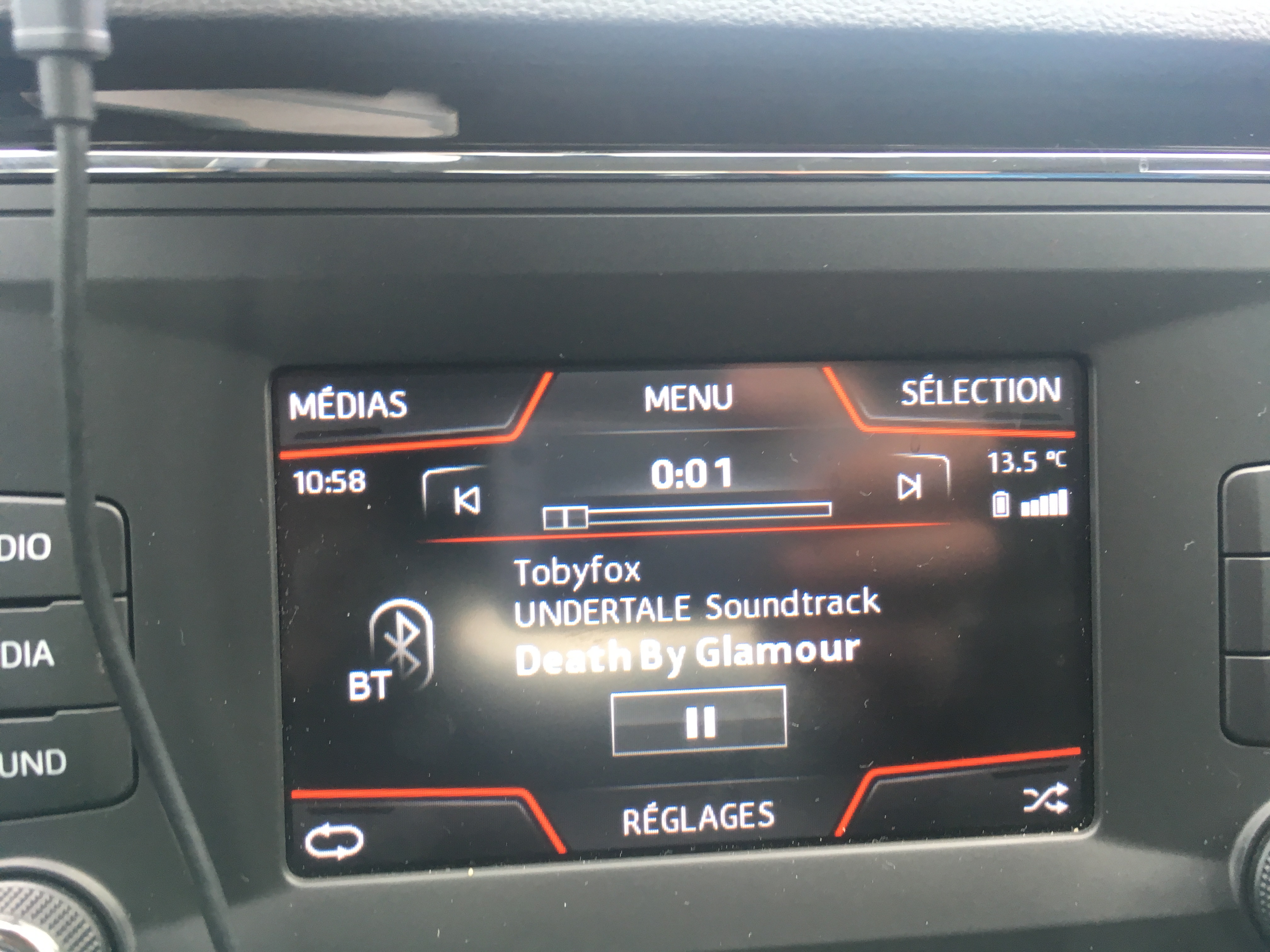 I did have a hard time with the Bluetooth connection to the car though, as it wasn't a very good UI. I think last year's BMW also had Bluetooth connectivity, but I didn't use it at that time. Is this already the norm in cars these days? Is it the same in Japanese cars?
Many arrangements in Spain have a bite.
Now, in the past, we have rented a car in Spain four times – in 2008, 2010, 2012 and 2016. It is probably the country where I have done the most road trips, second only to France.
However, the cars I've rented so far have been the most satisfying in my opinion, compared to other European countries, let alone France. This time, the Ceato was not a particularly unique or interesting car, but I still think it was of above average quality. However, compared to the Alfa Romeo 158 in 2008, the Renault Megane in 2010, the Audi A1 in 2012, and the BMW 1 in 2016, this year's Ceato was a bit lacking.
ご参考:今までに乗った車一覧
Rental at Barajas Airport, Terminal 1 since 2008
Well, this time, each schedule separately, but since I used Air China (Haneda → Beijing → Madrid), the arrival is Terminal 1. Last year, I used Emirates Airline, Terminal 4, so the convenience and cleanliness of the airport itself was the difference between heaven and earth. Well, I can't help it because it was a super cheap air ticket.
However, Terminal 1 is not a bad place to rent a car. If you rent a car at Terminal 4, you will have to pay a fee of 2.75 Euros (I forgot the exact amount), which may be a slight disadvantage.
The booths of car rental companies are located near the exit of the arrival lobby, right in the middle of the arrival lobby of Terminal 1, so it won't be hard to find them. In my case, I had to go to the restroom and have breakfast (I didn't eat on the plane at all) after arriving, so I didn't have to wait in line at all when I went to the rental car booth. I was able to do the procedures immediately.
Required Documents
これももう何度もこのブログで書いていますが、海外レンタカーで必要な書類の一つとして「国内の運転免許証」があります。もちろん国際免許証(国外運転免許証)も必須ですが日本語オンリーで書かれたいわゆるフツーの免許証も必要なのです。ジュネーブ条約加盟国間では、実は国際免許証ではなく、各国で発行された免許証が必須ということになっているからです。ということで、必ず彼らも日本語の免許証のコピーを取ります。
Of course, they can't read Japanese only, so it's convenient to carry an international driver's license to help them. Strictly speaking, the international driver's license is just a document for that purpose. However, since it is difficult to understand Japanese only, it is necessary to have both domestic and international driver's license.
You can find more information on how to obtain the necessary documents below.
Honestly, I think Japanese driver's license should be written in English too…. I don't think they will.
ということで、今回もこんなパートナーとともに旅に出てまいります。(続く)