Visit date: July 19, 2018, one night
Over the Carpathian Mountains to the Transylvania region.
We leave Bucharest around 5pm. Our destination is the old city of Braşov, the main city of Transylvania. It is one of the main cities for tourism in this region. Transylvania is located in the central part of Romania, and the Carpathian Mountains lie between it and Wallachia, where the capital Bucharest is located. The Carpathian Mountains are located between Bucharest and Wallachia, where the capital city of Romania is located.
From Bucharest to Brasov, it was almost a straight road. Although the road was good, it was very crowded because there was only one route. Moreover, in the section over the mountain on the way, because it rained heavily and slow driving, it was even more crowded. In the end, it took more than 3 hours and 30 minutes to move that I had expected about 2 hours and a half at first.
We had arranged a hotel in the old town of Braşov for the day. It was very difficult to park. We were lucky to find a good place to park right behind the hotel, but when we walked around the city the next day, it looked like there were plenty of large parking lots close to the Old Town Square and along the larger streets.
By the way, it's street parking, but unlike Brillia, there was a proper parking meter. Coins can also be used, but in fact it seemed to be possible to use the smartphone app to complete the process. For now, it is free because it is night. The next day we dealt with coins.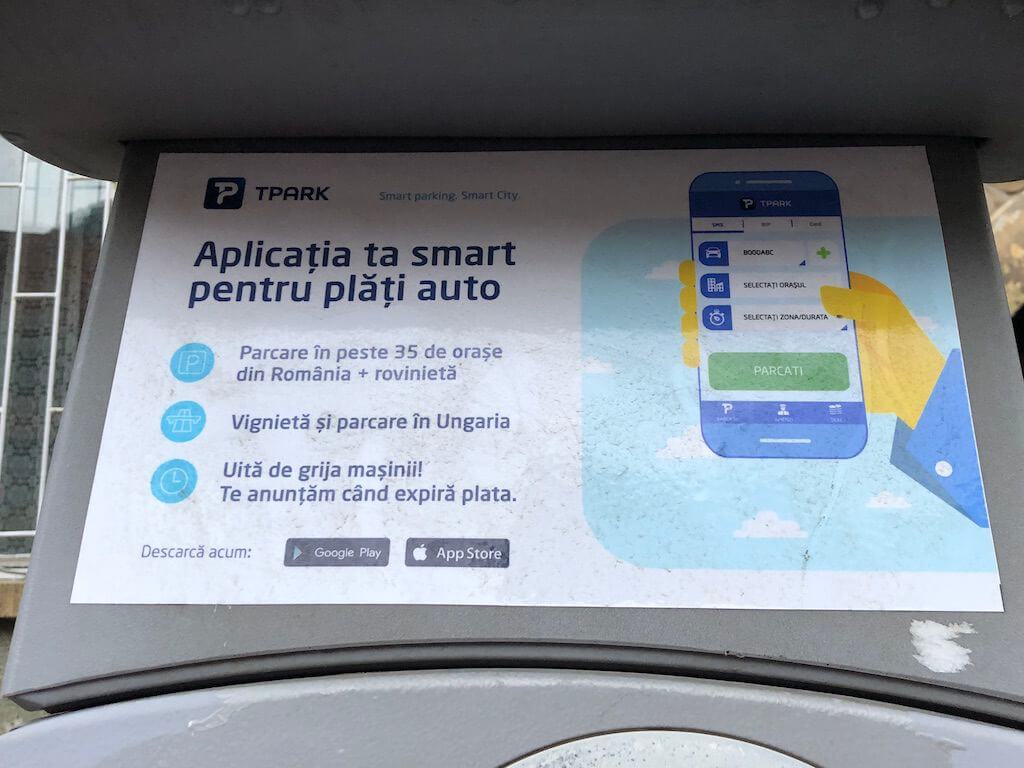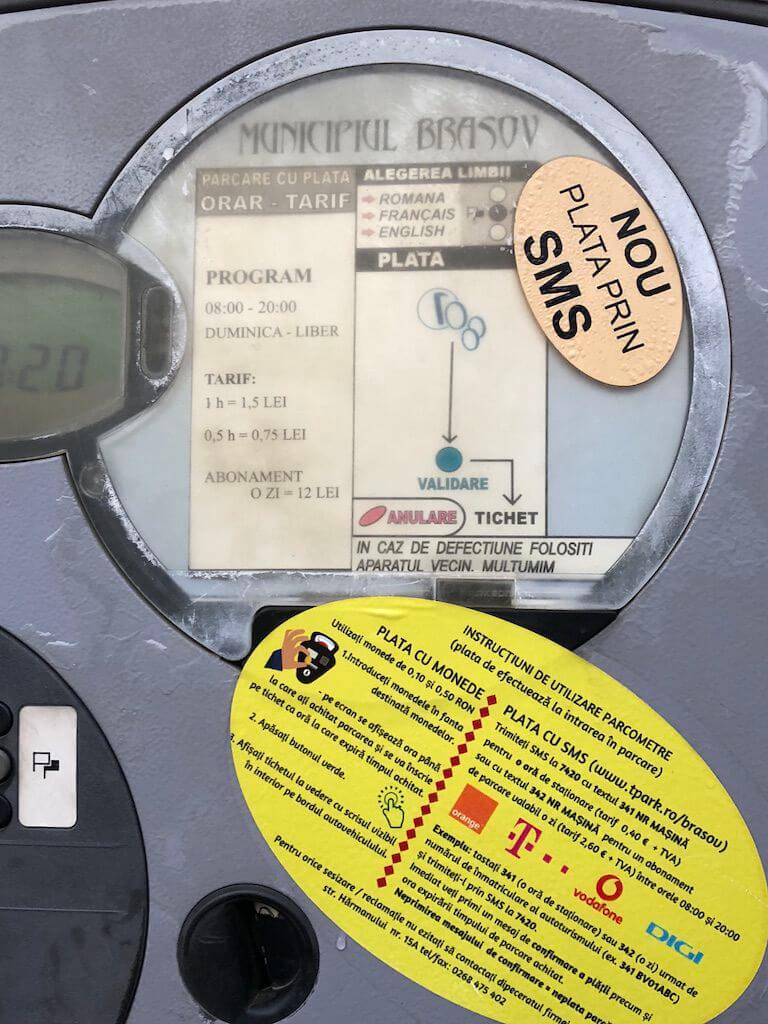 The hotel was very clean and well maintained and very comfortable.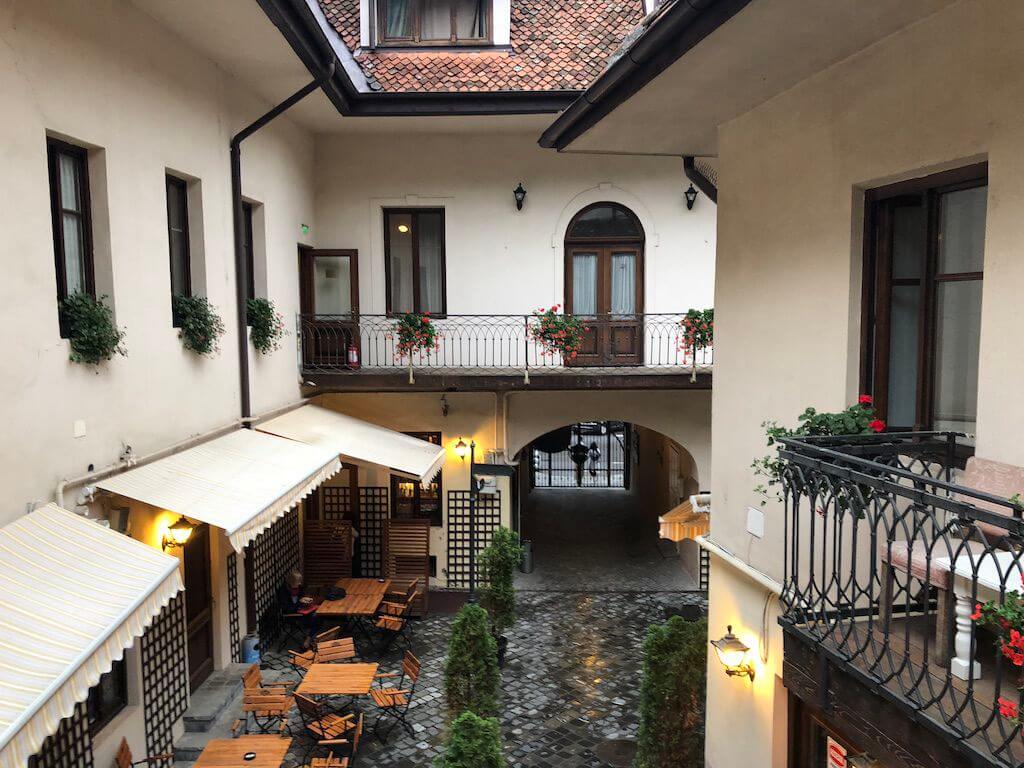 Incidentally, foreign capital has been investing in Romania in recent years in anticipation of growth in the tourism business. Especially in Transylvania, American capital seems to be moving into the region. Perhaps this is evidence of this, but I felt that the breakfast buffets and restaurants in the tourist areas were sponsored by Coca-Cola and the like. When you drive, you can see many American companies' names on the signboards at bus stops.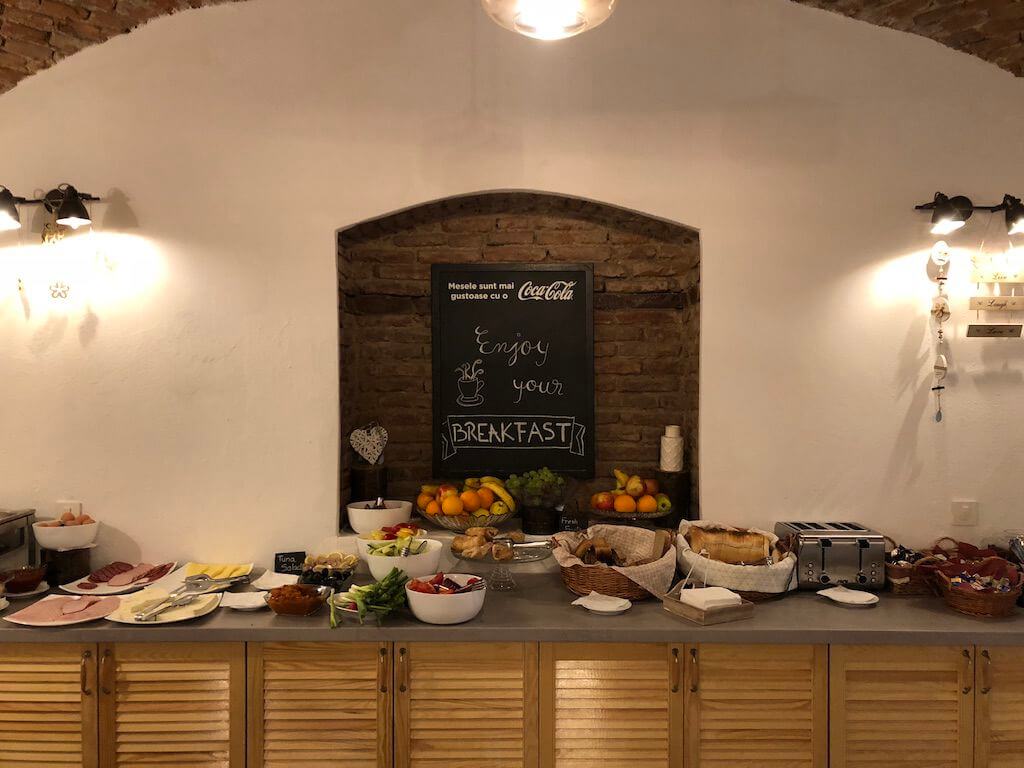 Well, I arrived at night, so I didn't do any sightseeing on this day, just had a meal. Since I arrived in Romania on this day, this was the first time I had a real Romanian meal in this city. There were many restaurants in the old town because it was a tourist attraction, and it was crowded with many people. Because it was vacation season, even on weekdays, all the restaurants were almost fully booked. I was lucky enough to enter the restaurant that seemed to have a good reputation among them. As soon as we entered the restaurant, it started to rain heavily.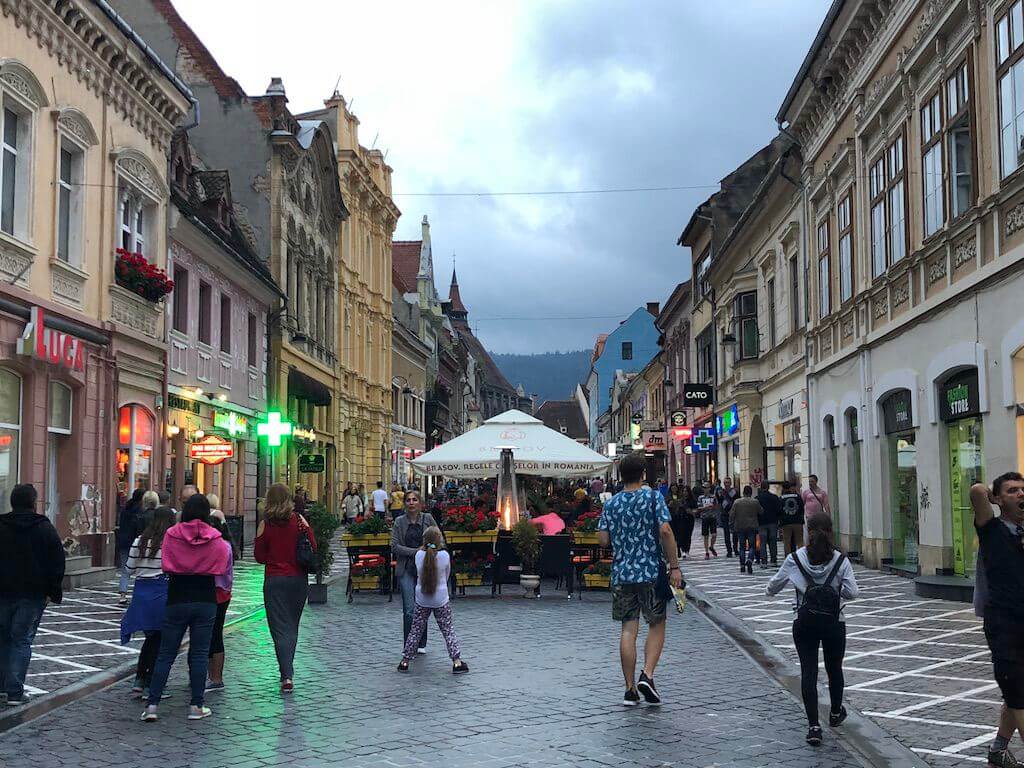 Romania, like Bulgaria, is a major wine producer. For my first wine in Romania, I ordered this one. I ordered a slightly full-bodied, aromatic red wine made from Feteasca Neagra, a local variety.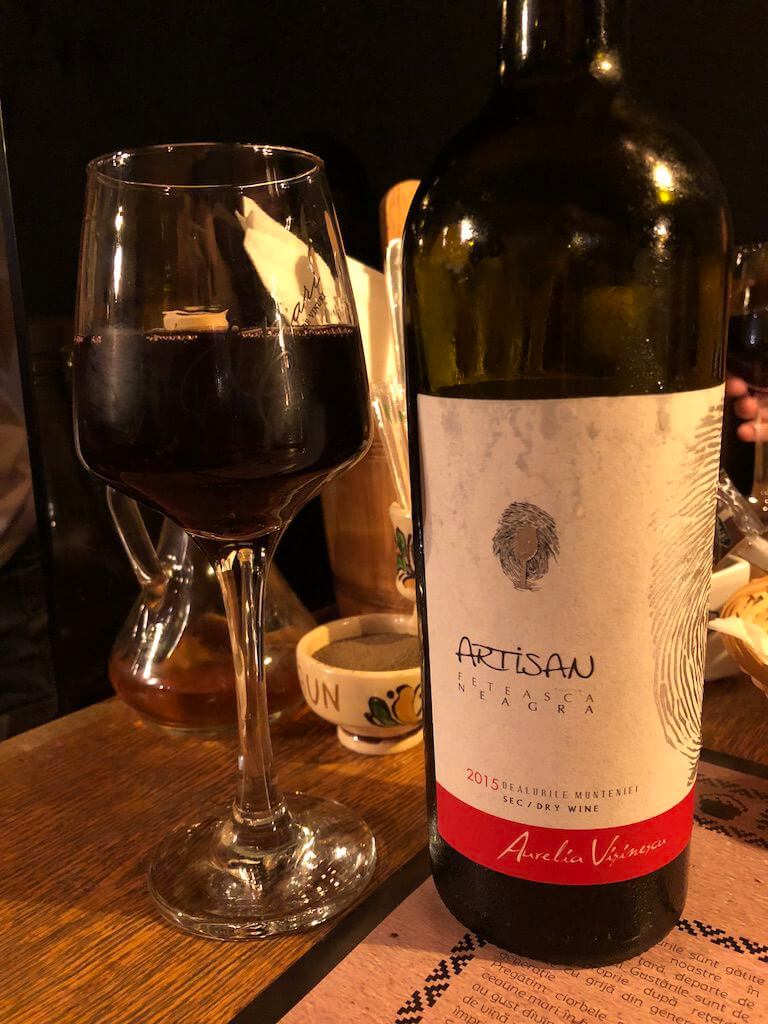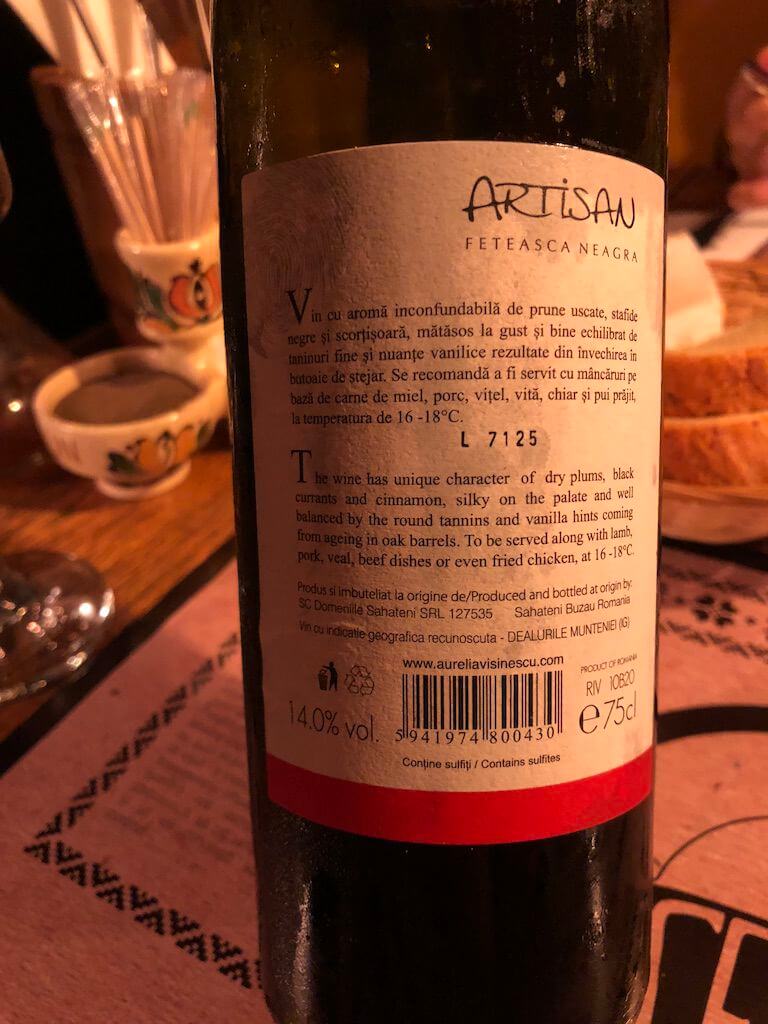 By the way, it was very useful to have such a detailed menu list about wine. I feel like I got very good information. Even looking at it now, I can learn a lot. And just looking at it makes me happy.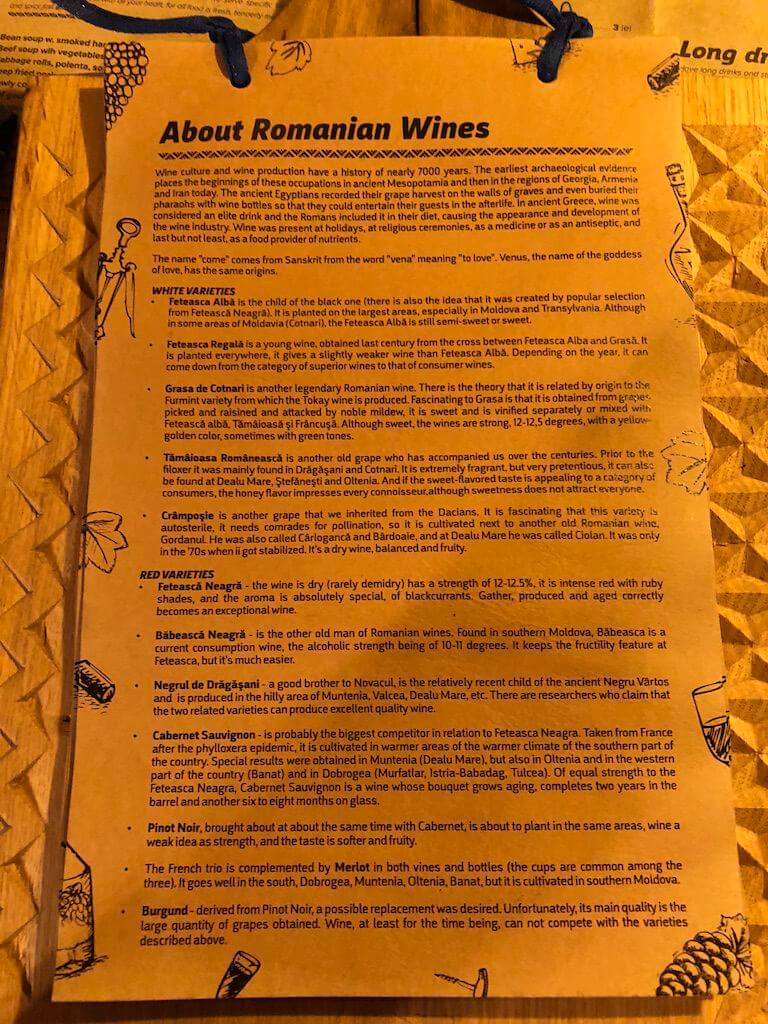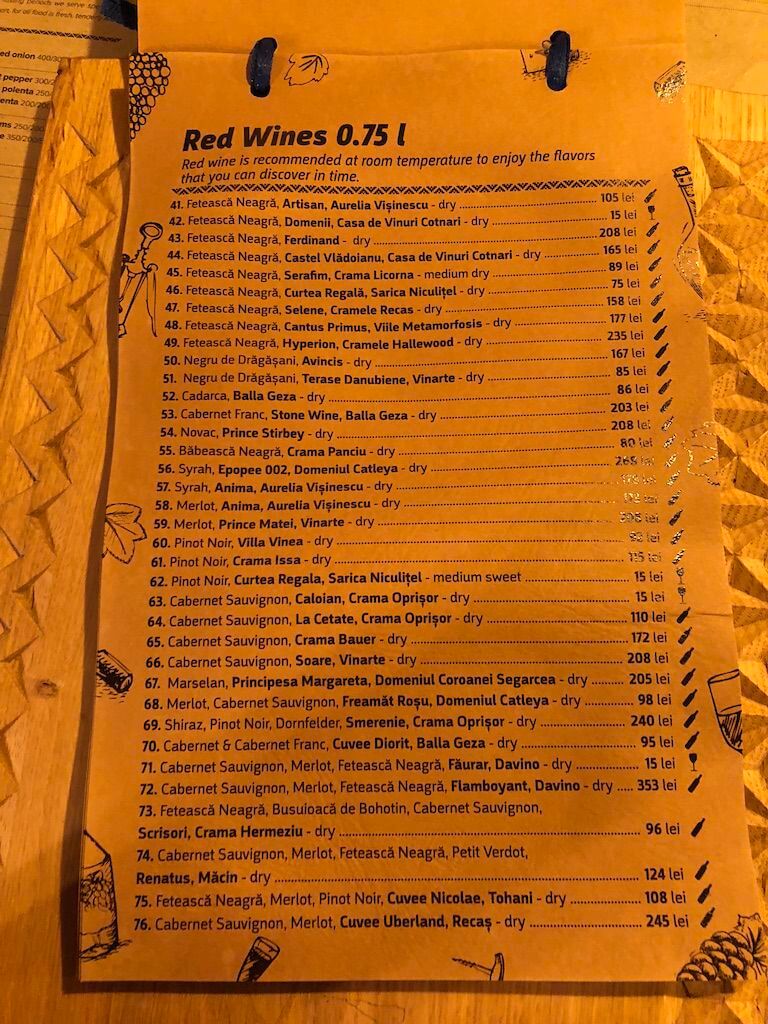 As for the meal, we had two main things. It was a casual restaurant, so we decided to order the standard dishes. The first one was « Sarmale » which is like cabbage roll. And the other was duck confit, I think.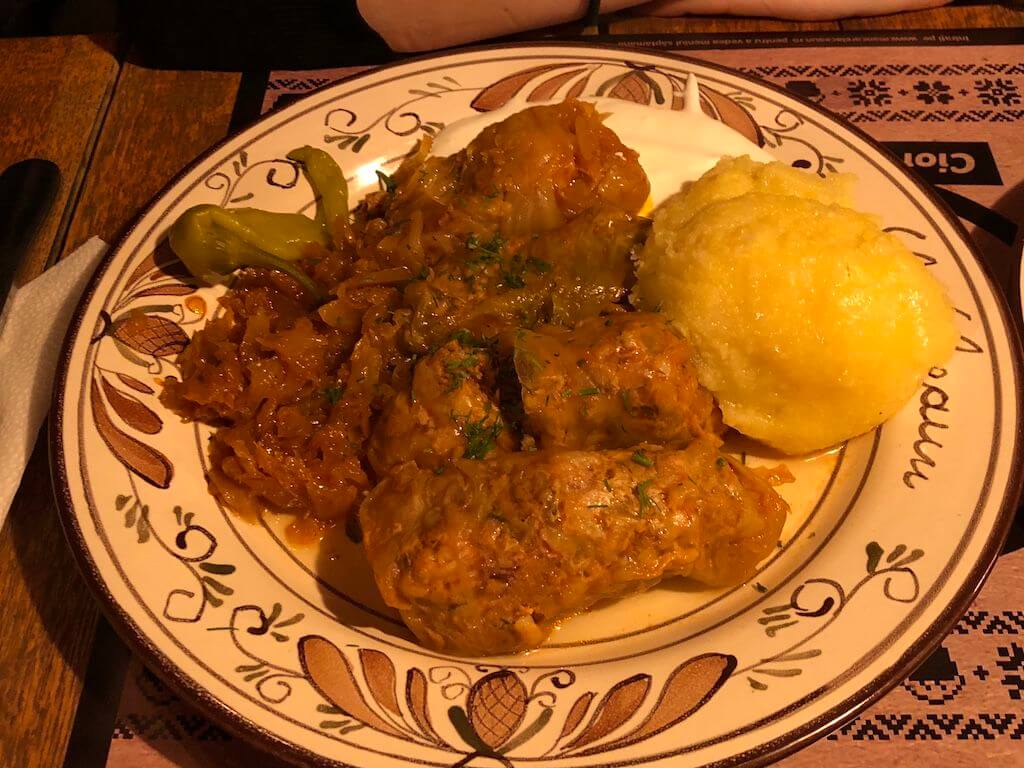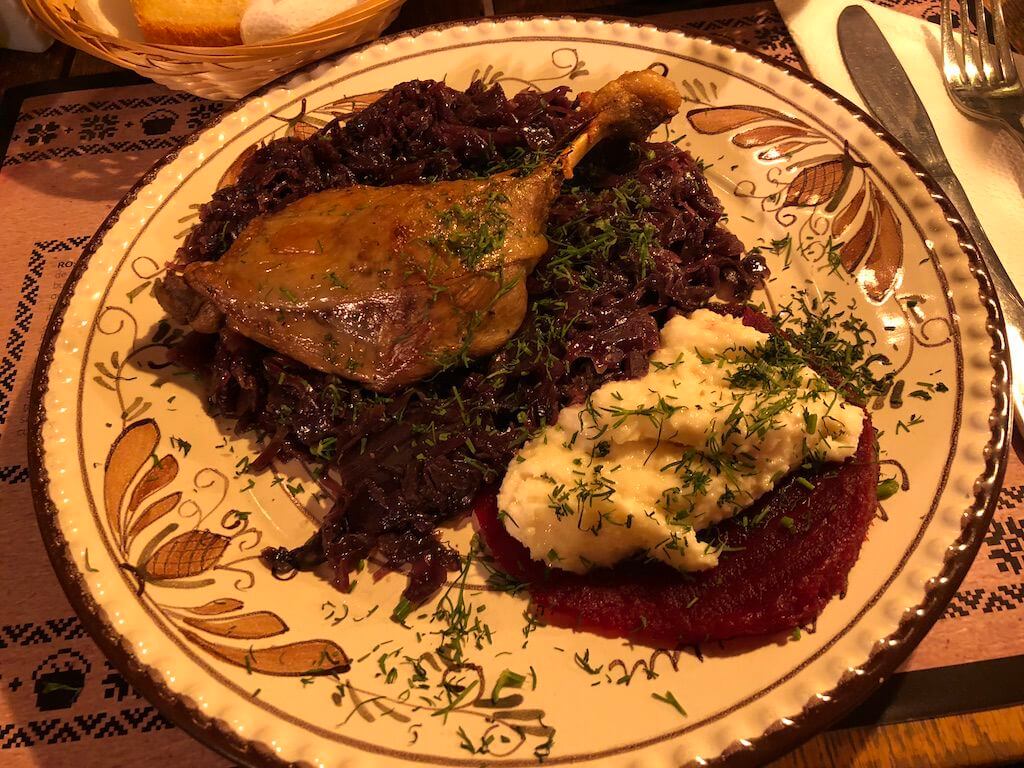 It was very delicious. Anyway, I felt that the food had become very European after crossing the mountains. After all this time, the city itself was also very European. But I've been traveling in Europe for a long time, including Bulgaria.
We also had dessert. I wonder if it was flan-like. I forgot to take a picture of the menu, so I forgot a lot of things.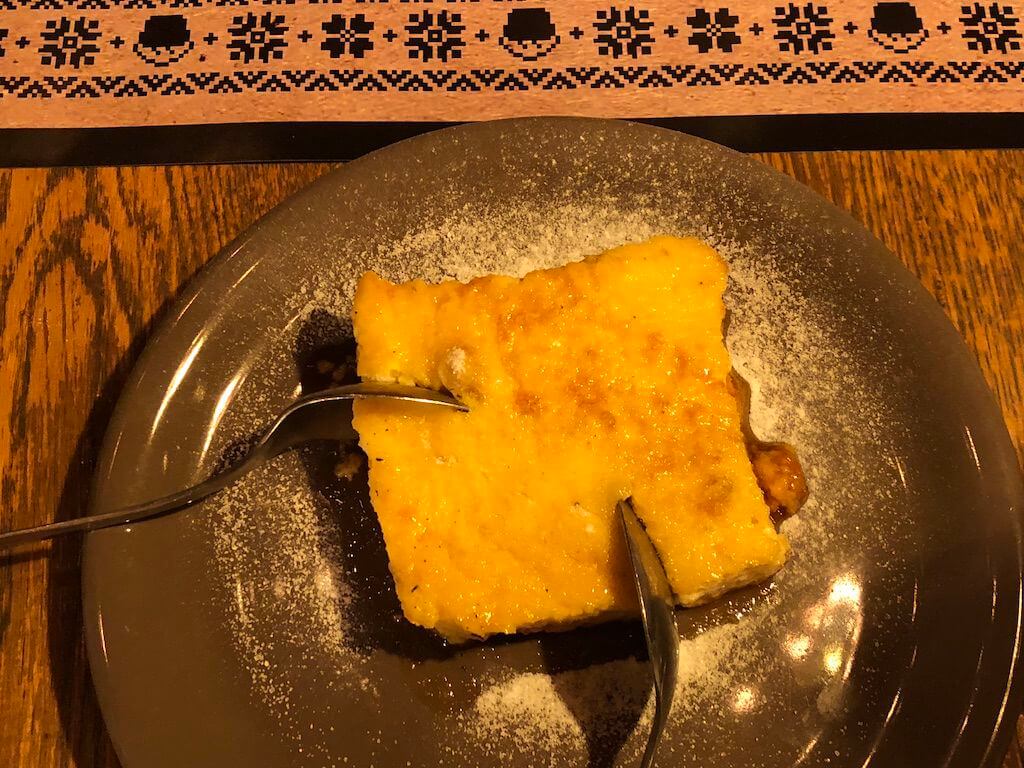 The order was reversed, but by the way, we had a beer first. One of the best parts of traveling in Europe is that you never have to worry about alcohol.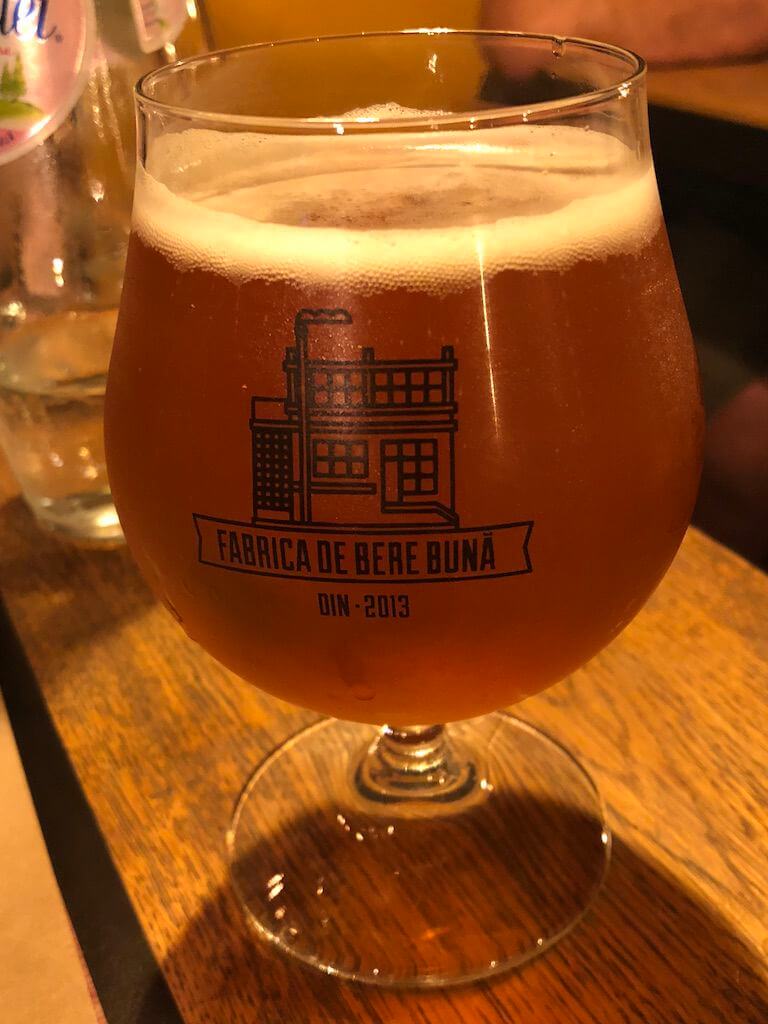 The next day is a light city tour. Braşov itself is a city of the size of there, but the center of tourism Old Town is not so wide, so it was about a walk around the square.
The inside of the cathedral was also beautiful (perhaps it was not allowed to take pictures?) It was worth seeing. I heard that concerts are held frequently in the church. Sometimes there is a good time to listen.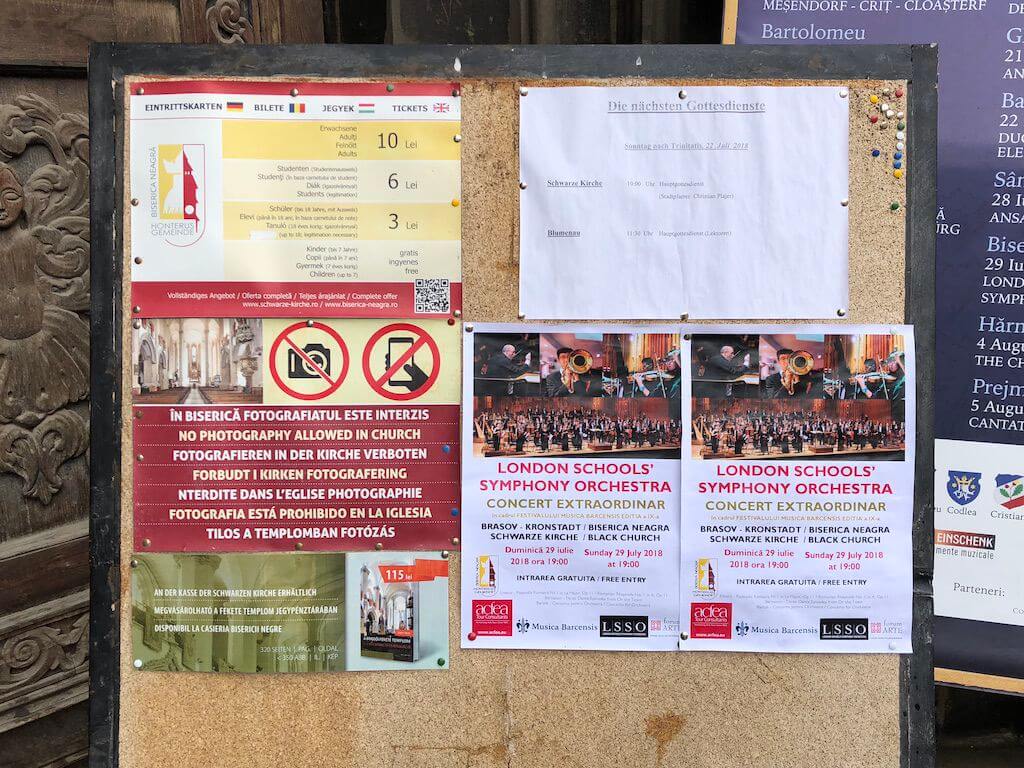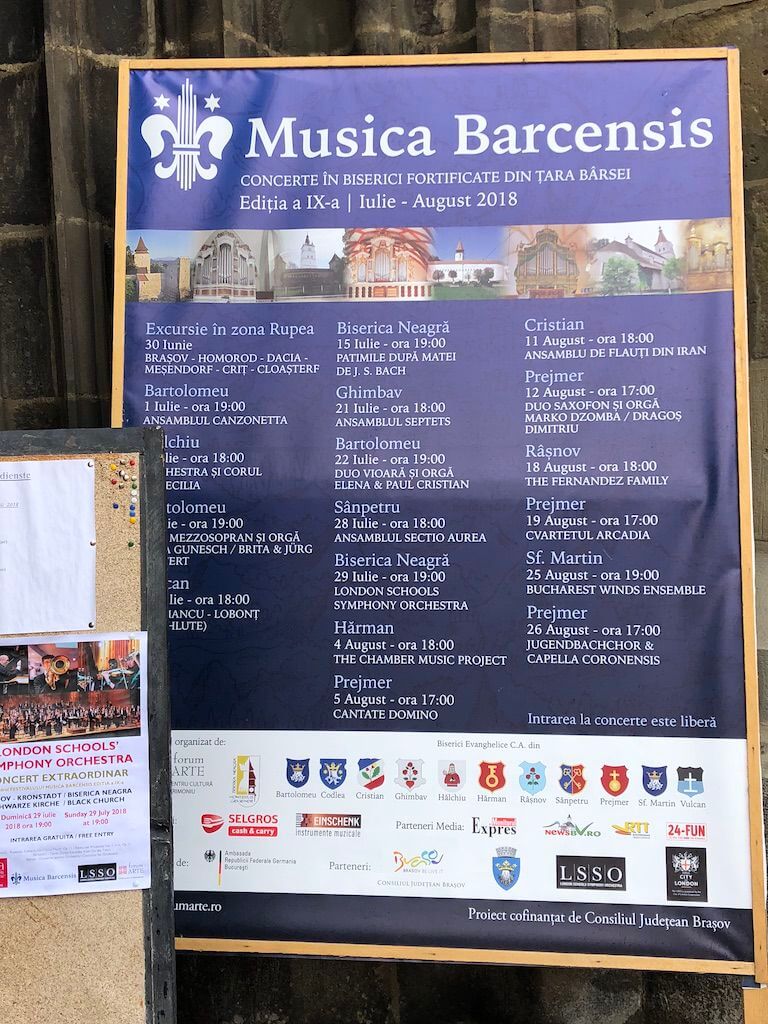 It was a pity that it rained occasionally. This trip was centered on Bulgaria, and Romania was allotted only three days in total, and because of the large distance to travel, it became a rush sightseeing as usual, but I still think I was able to fully enjoy the scenery and food.