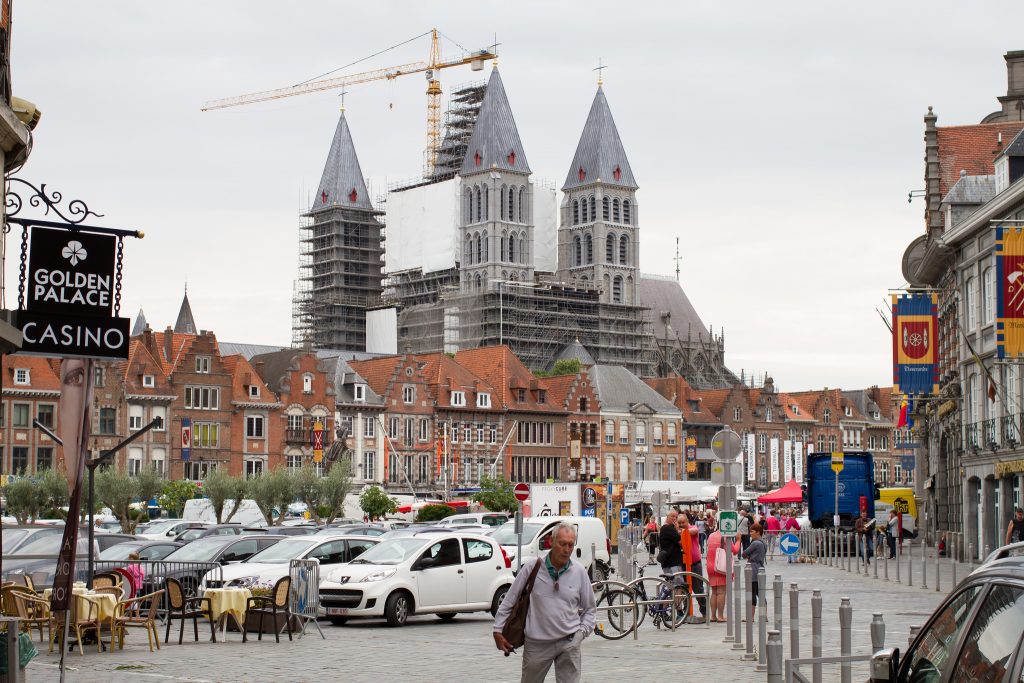 Visit Date: July 15, 2017 at approximately 11:00 a.m.
Travelogue of Belgium in mid-July 2017. The last one in the series is Notre Dame Cathedral (Tournai), which is the most beautiful village in Wallonia. Although it's called the last, it was actually the first sightseeing spot I visited in this trip.
Tournai is a provincial city in Belgium, about 30 minutes from the French border. It's a typical European city, not small but not big either. The scenery of the city also has a typical Belgian atmosphere.
There were many stalls in the central square. Was it a market day? But to be honest, it was a messy and uncomfortable atmosphere because cars were parked all over the place.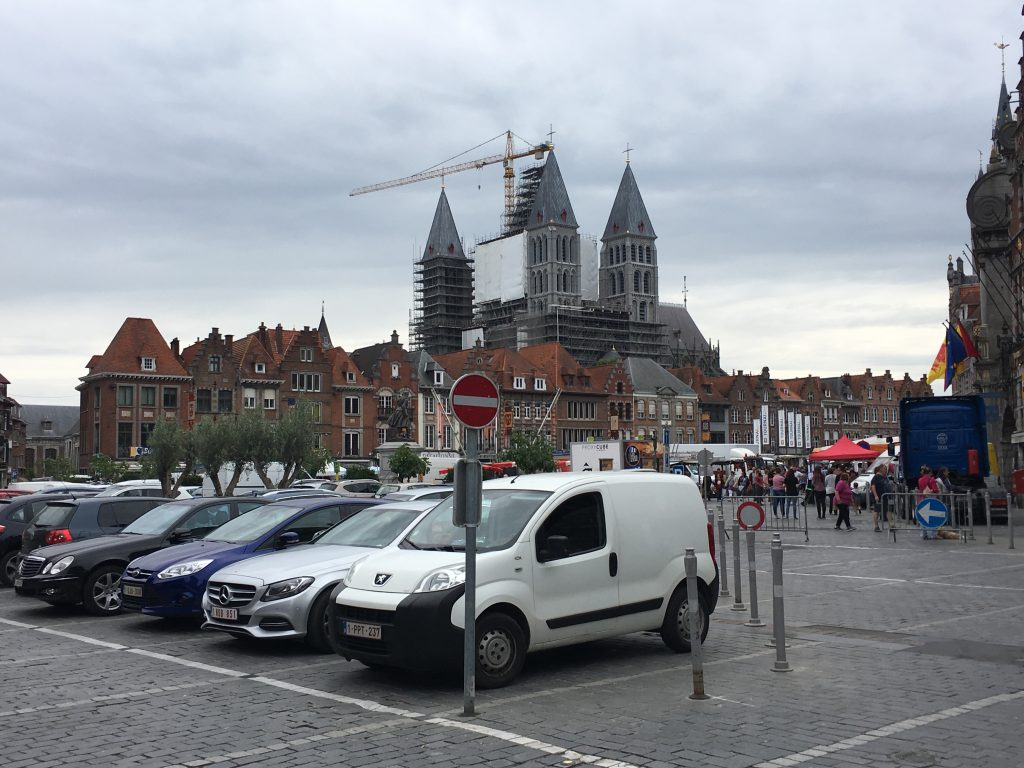 On this trip, we first landed at Charles de Gaulle Airport and stayed here for one night. The next day, I took TGV to Lille in the north of France and rented a car there. Actually, we were planning to rent a car in Brussels in Belgium, but due to the trouble at Beijing airport before our arrival, we changed to Lille in a hurry. The reason why we changed to Lille was to make it easier to go to Tournui. Because it is located less than one hour from Lille.
Renting a car in Lille was a bit of a hassle and it took longer than usual to get the car. Lille is a city with two TGV stations (Lille Flandres and Lille Europe). If you want to rent a car, I recommend you to go to Lille Europe, because the parking lot to pick up your car is at Lille Europe station. I think it's easier to rent a car here. As a side note, the food court in front of Lille Europe station was very convenient.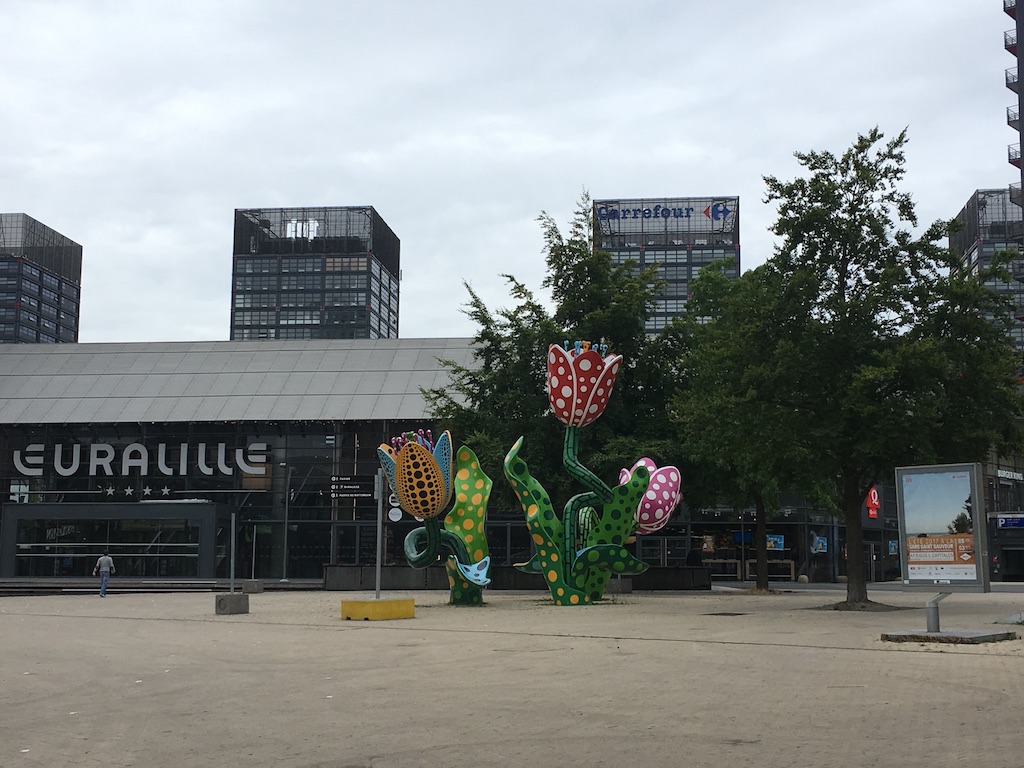 Even though it took longer than usual, the result was about an hour of prize time, so it wasn't a big loss.
This cathedral is very large, but it is not a Gothic cathedral with impressive spires, but a Romanesque cathedral. It's very rare to see a Romanesque cathedral in this scale, isn't it?
However, to my great regret, a tornado hit the building in October 1999, which left a hole in the roof and even warped the building itself. What kind of tornado could distort such a large building (I wonder if the city was safe…)? Due to the effects of this disaster, renovation work is still underway, and it won't be finished until 2030! That's much later than the completion of the Sagrada Familia.
So the outside and inside are as you can see.
Even so, we were able to enter the inside. The entrance is in a very confusing place and it was hard to find. Because it is a very big cathedral, it would have taken more than 5 minutes just to go around it.
If I get the chance, I'll go after 2030. Would you go?
By the way, it was just noon when we arrived in this city, so we had lunch time here. Belgian French-speaking countries are reputed to have good food, and there seemed to be many restaurants in this city which are highly rated on TripAdvisor. The restaurant we chose for lunch was also stylish and tasty.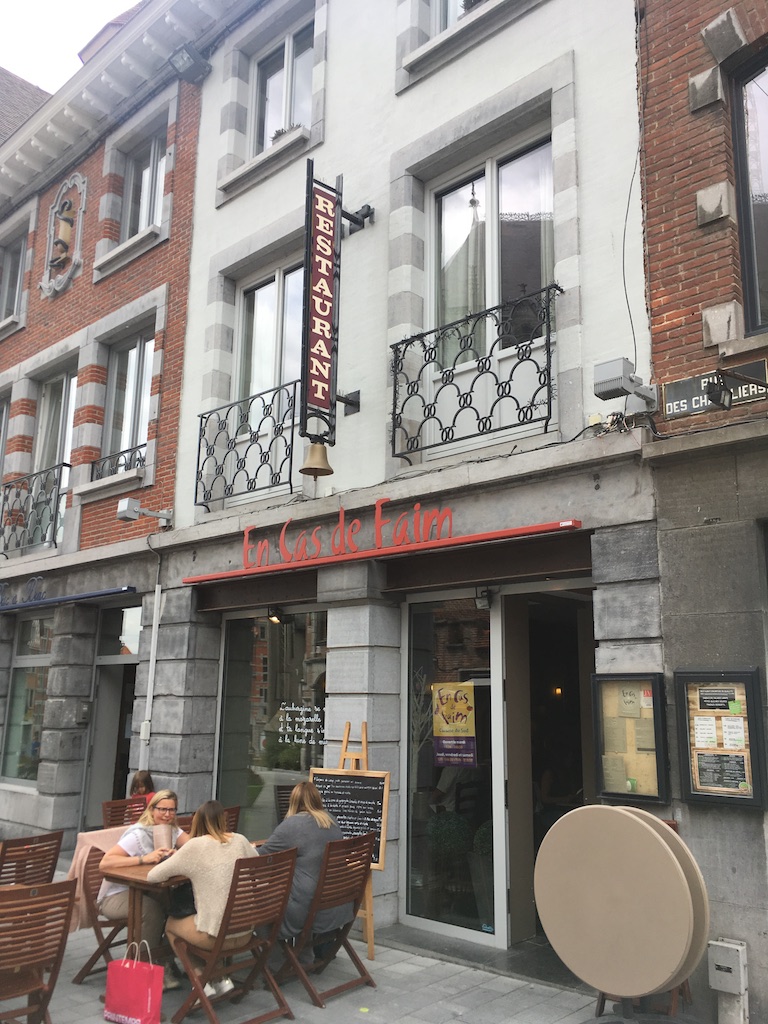 And since it was a weekday and I had a lot of time on my hands, I bought a prepaid SIM for Belgium here in town. I wasn't particular about it, but I chose orange, which gives you 1GB but free Facebook and Twitter up to 500MB, and it's only €15! It's very different from France.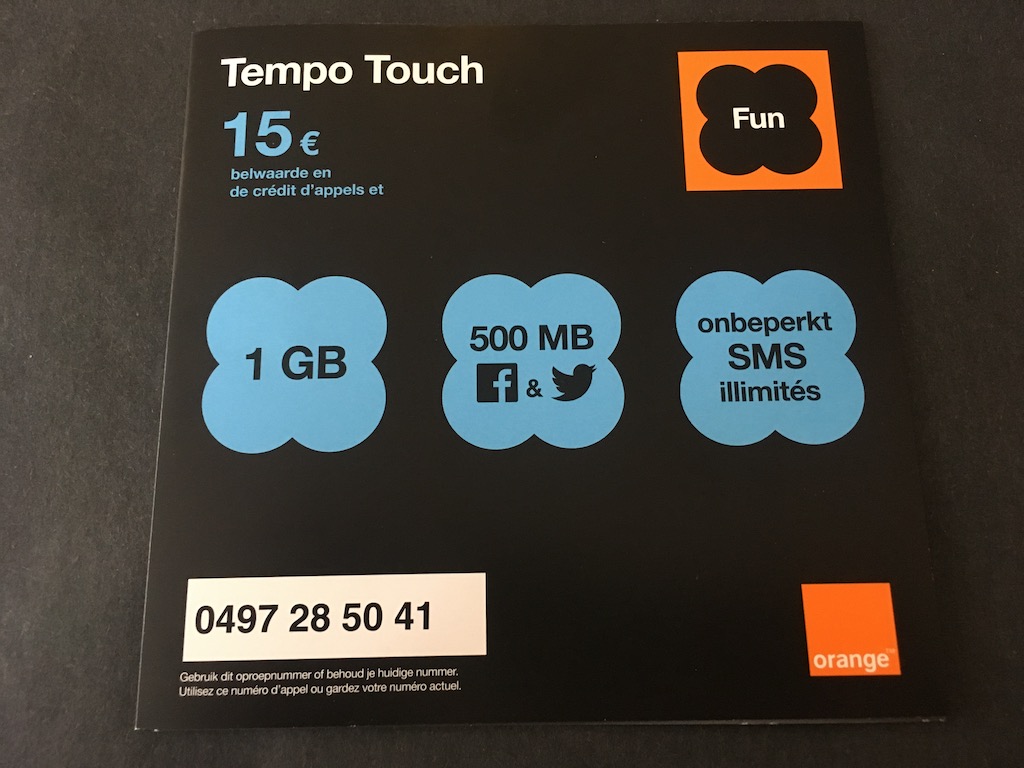 I asked the shop for activates. He was a handsome man, but his English was not so good. But I could communicate with him in French without any problem.
It was one of those cities that I wouldn't mind stopping by on my way from France (Lille, etc.) to Belgium. (But again, maybe after 2030)
EnregistrerEnregistrer