Date and time of visit: July 17, 2017, approximately 10 a.m.
The third day of the Walloon village tour took us to a beautiful village near Liege, near the German border. We were not blessed with good weather, with occasional rain, but all of the villages were beautiful and of high quality, and we had a very productive day. To be honest, we thought we would visit the area around Liege next time, but it was not as far from our accommodation in Durbuy as we thought, and the travel time between the villages was shorter than expected, so we decided to change our plans and visit it as we had more time. So we decided to change our plans and visit the villages in one visit.
The first village we visited on this day is called Olne. According to the official website, people started to live here in the 17th or 18th century, like other beautiful villages in Walloon. You can get to this village from Durbuy in 40 to 50 minutes, and from Liege in 20 to 30 minutes. As for parking, it is very convenient. There was a fairly large parking lot just a short distance past the center of town with the town hall along the central street. Of course I could park for free. I didn't think I'd need such a large parking lot though lol.
We arrived around 10 o'clock. I parked my car in the large parking lot and walked for about a minute to the center of the village. There was a church, a town hall, and some buildings around the church, but that was about it. All of the buildings were beautiful and certainly European, but unfortunately, as is common in all villages, an ordinary road runs through the middle of the village. Moreover, although it is one lane one way, it is wide enough for a car to pass from both sides. This is a pity.
Of course, it is natural for local people to think about the convenience of daily life, but I still feel disappointed. It is a difficult problem.
The church in the village was quite nice, but it was hard to take a picture.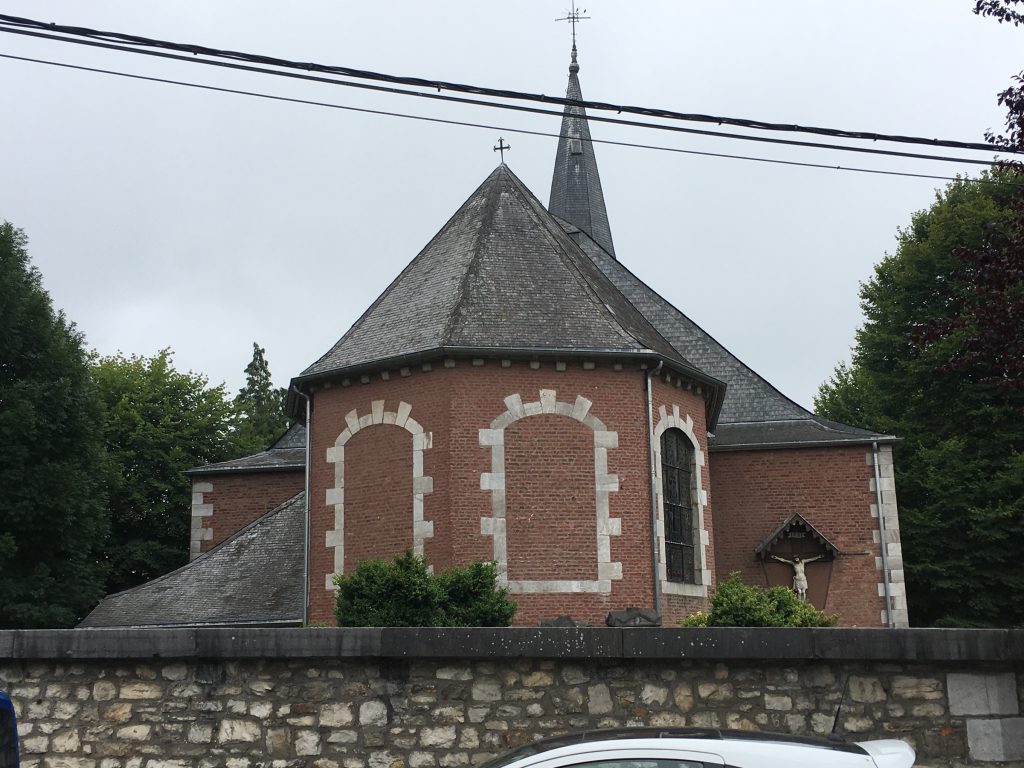 But also this artistic side. This is wonderful.
However, even such a disappointing road has a nice curvature, and the buildings on both sides have a very European flavor, so I was able to fully enjoy just strolling around.