Date and Time of Visit: July 18, 2017, approximately 4:00 p.m.
The energetic visit to the beautiful village will continue on this day when the weather and climate are very favorable. To get to this village from Serre (the beautiful village we visited just before), we headed north towards Dinan. It was a little bit inefficient because we had already visited Dinan before going to Serre, but it was not a problem because the distance between the beautiful villages of Walloon was not so long and the travel time was about 30 minutes.
Well, we arrived at the village around 4pm. We quickly found a parking space in the middle of the village, it was easy to find and spacious.
By the way, I've already visited more than 60% of the villages, but I found a tourist information center for the first time here, and it was open, so I decided to go in. I asked if there was an official guidebook for the beautiful village of Walloon, but there wasn't. Instead, there was only a printed version of the file available as a pdf on the website. So we got it, free of charge of course.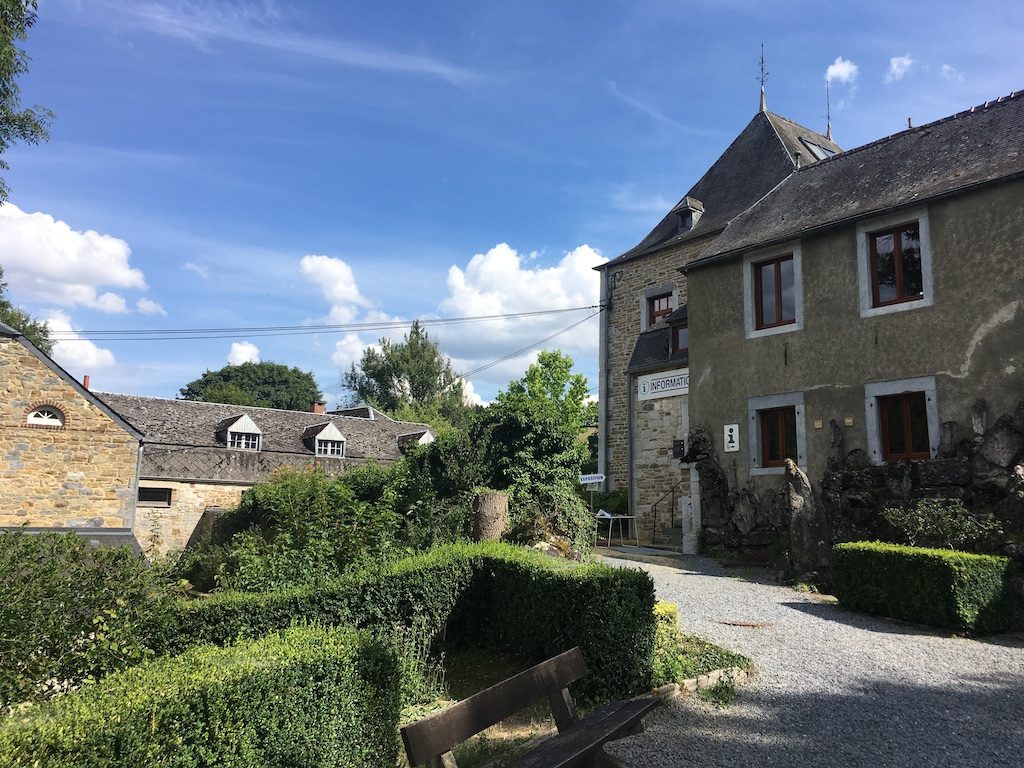 According to the official guidebook, there are buildings in this village that date back to the 16th century, but we didn't find any such buildings during our quick walk around the village. It may be that I just didn't understand it because it had been renovated. By the way, the center of the village is on a hill, but there seemed to be a watchtower under the hill on the way to here. However, when we visited, it was under renovation, so we could not see the whole picture.
It's a church. It is called Saint-Martin church. It was a very fine and beautiful church. Unfortunately, we couldn't go inside like other villages. It is reminiscent of the church in Lorraine, France.
Finally, a mystery piece? Cave art? was located between the tourist information and the church of Saint Martin. It seemed to be an art depicting the life of Saint-Antoine de Pédue, but honestly, it was a bit scary like a wax museum.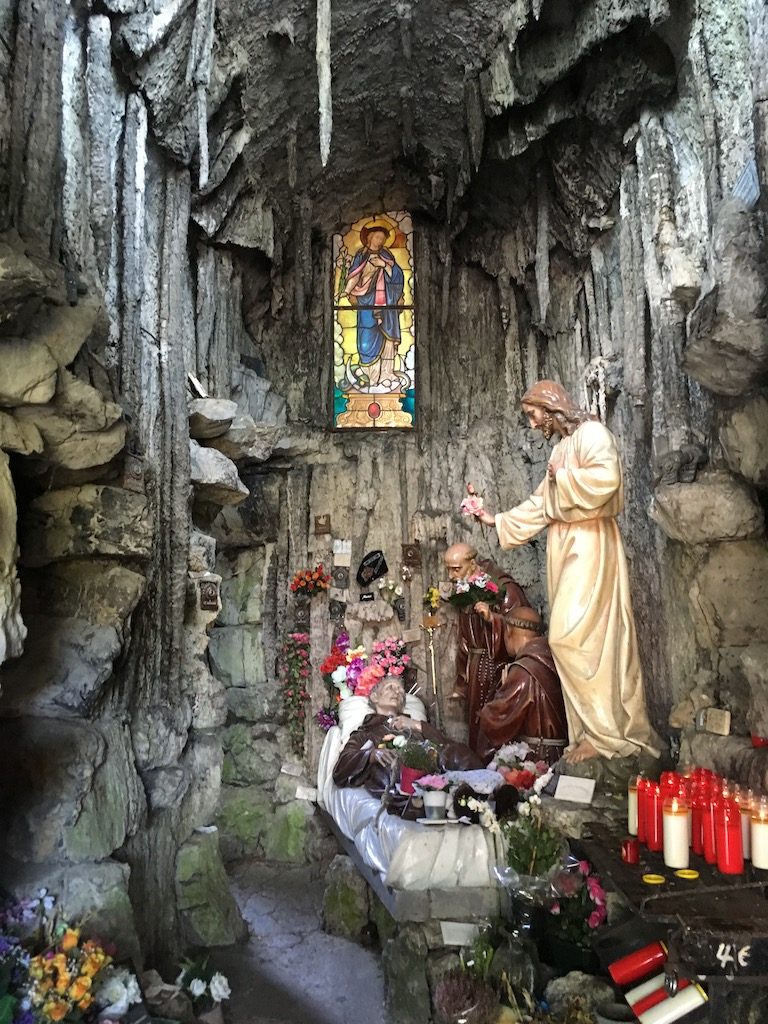 In addition, there were bars, cafes and hotels in the village. It might be good to stay there and spend a relaxing time.
We're going to the next village.