Online Data Backup – Offsite, Onsite, & Cloud – CrashPlan Backup Software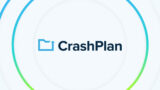 Home
Know what matters most is always covered with an additional layer of resiliency for your data. Recovery from any event fast and stay moving with Crashplan.
I thought that I wanted to keep the local backup of iMac from before, but finally realized this time.
MacのTimeMachineも考えたのですが、所詮それも手元にあるHDDへのバックアップということで、「CrashPlan」オンラインのバックアップツールを使ってみることにしました。
The plan I selected was called CrashPlan+ Unlimited, which has « unlimited capacity for one PC ».
I'm going to try it out for now and use it for a year. It's a lump sum plan for $49.99.
It's easy to set up, just download the app from the website and launch it.
It does automatic update work in the background even if you close the app.
This is convenient. I thought about various online storage (such as Amazon's Glacier), but I chose this one anyway because it seemed cheap and convenient.
Do you feel that you evaluated the cheapness or the ease, and the place that backs up by itself?
However, even if it is automatic, it seems to take more than five days to back up the file which is nearly 350GB.
It looks like it's going to be a lot of work to restore it, but I think it will give you a little peace of mind in case of emergency.
AmazonのGlacierについては写真RAWの保存とかに考えてみたいですが、いまのところまだその予定はないです。