It is the travelogue of last September, the extra part 1. It is about the expressway in Switzerland. The initial cost of the highway in Switzerland is 40 Swiss Francs (Viniette), but once you buy it, you can ride it as much as you want, so it may be cheaper than you think. In Germany and UK, it is free of charge, and in Austria and Czech Republic (how about now?) Austria and Czech Republic (how about now?) have 1 week type, so it is expensive compared with them.
To be honest, the driving comfort on Swiss highways is not as good as in France, Austria or Spain. In the first place, the country is small and there are not many places where you can have a good view, so you can't drive calmly. The speed limit is also 120km or 110km compared to 130km in France and Austria, so it's not so exhilarating to drive. However, when the weather is good, it is very nice to drive while looking at the magnificent and orderly scenery of Switzerland.
It is not this time, but I will introduce the animation while running on the expressway which I took a picture of at the time of the tour of the most beautiful village in France a long time ago.
What about service areas? It depends on the location, but the jackpot may be better than in other European countries. This is a German-speaking area. In fact, we stopped for a lunch break at a service area on the highway running south from Geneva, and the buffet at this service area was the finest grade of service area buffet I've ever visited in many European countries.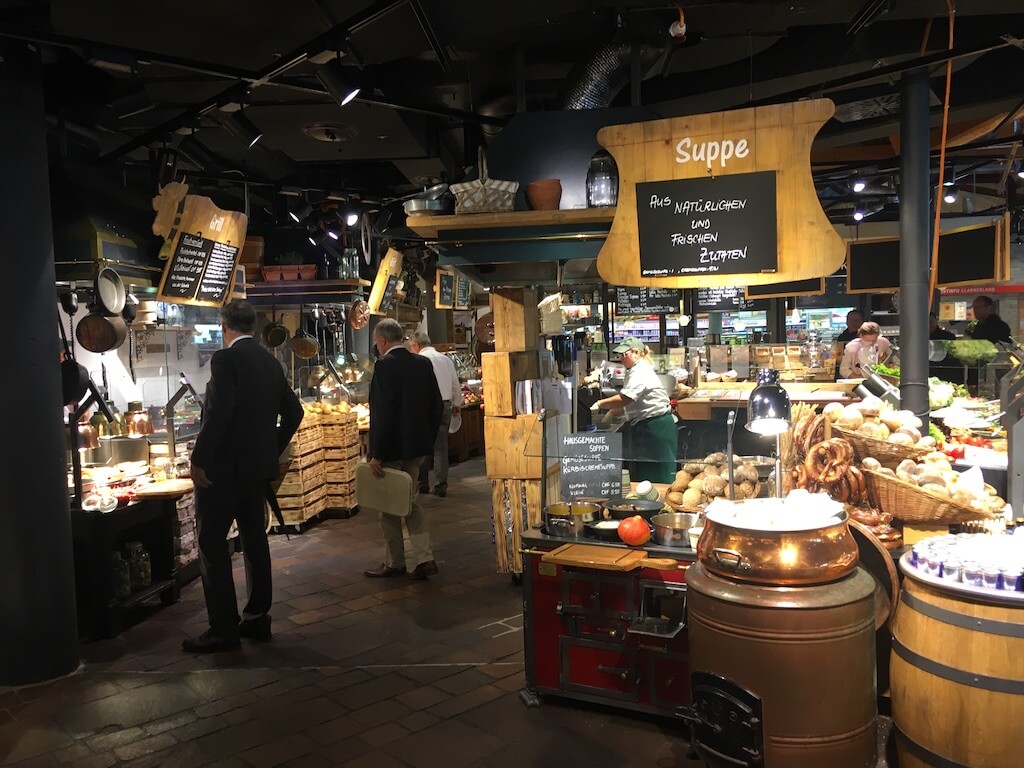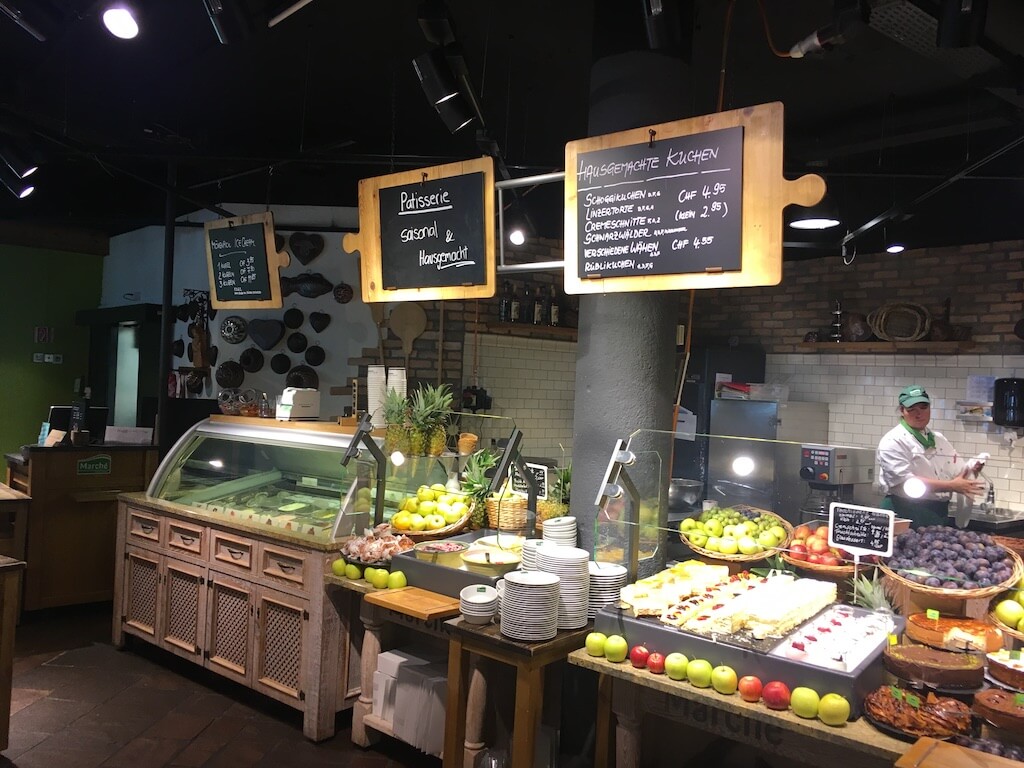 First of all, it's huge! And it's full of organic vegetables. Plenty of things to drink. Lots of wine, although I don't drink. Lots of pasta and meat dishes. The taste was quite good. If you get carried away, you'll end up full.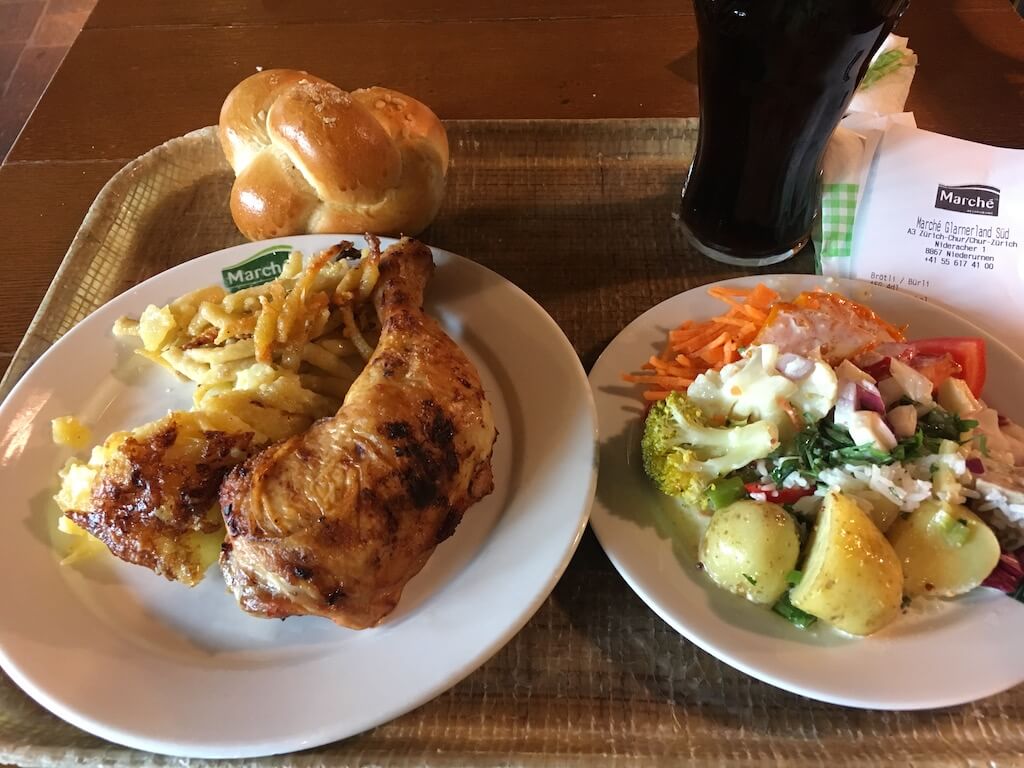 The food court, which is not on the highway but sometimes along the main highway, was clean and well-stocked. We chose fast food here, but even though it was at the food court level, there was a good selection of restaurants of a good grade.
Lastly, about the fueling situation, I think the price per liter is higher in Switzerland than other European countries, probably because of the high taxes. However, there are many gas stations here and there, so you won't have any trouble on both highways and ordinary roads.
By the way, due to the Volkswagen scandal a few years ago, the demand for diesel cars has dropped rapidly in Europe, and that's why there are almost no diesel cars available for rent. It used to be about 20-30% cheaper. It was a gasoline car this time, too.