It seems like every year the time to prepare for travel is getting earlier and earlier. Actually, I'm done as far as bookings go! I hardly ever make hotel reservations these days.
Naturally, I'll be renting a car again this time, but due to the F1 Grand Prix in between, I'll be renting two separate times.
First of all, I rent a car at the airport in Paris and return it once in Perpignan, a city near the Spanish border in the south of France. Then, after watching F1 in Barcelona, I rent a car again in Barcelona and finally return it at Atocha station in Madrid.
It's a little less financially efficient, but when you rent twice, you get the added benefit of driving two different cars on one trip!
Europcar is here to help us again.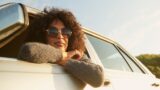 Rent a Car & Van Worldwide with Europcar
Car rental and van rental worldwide. Discover exciting offers and book online to save money with our...
I often borrow here exclusively these days. If I raise the reason, it will be like this.
そこそこ安い
ウェブで予約しやすい
比較的街中のわかりやすいところにオフィスがある
Unlimited mileageがある
特に一番最後の「」があることが大事なんです。
This means unlimited mileage, which in essence means you can drive as much as you want.
実はSixtというレンタカー会社も安くて良い車種を揃えていてお気に入りなのですが、こちらドイツ以外だとサービスがイマイチで最近は必ずといっていいほど距離制限がついてくるんです。
If there is a distance limit, an additional fee will be charged, such as « If you exceed X km, you will be charged an additional EURO per km ».
Given my mileage per trip, it would definitely be over the distance limit and more expensive….
So nowadays I rent exclusively from Europcar.
Alright, so this time we're renting twice, once in France and once in Spain, but at the time of booking.
In France.
In Spain:.
This is the case.
まさかの« « がラインナップにあるとは!
(昨年モナコで見たAudi A1)
However, it is a pity of European car rental that this type of car doesn't always come. When we rented in France last year, we thought it was Peugeot 207, but it was Opel….
No, I know it says « or similar », but come on. Peugeot and Opel are totally different things!
Spain, on the other hand, I've rented twice in the past here, and both times I got a good car, so I'm very excited about renting on the Spanish side!
As I have mentioned many times in this blog, one of the most attractive things about driving in Europe is not only the driving, but also being able to drive cars of various manufacturers there.
今回もいい車で楽しいドライブができるように願っています。